WASHINGTON ― In progressives' fight against Steven Mnuchin, President-elect Donald Trump's pick for treasury secretary, they're taking a page out of the playbook Democrats successfully used to defeat GOP presidential nominee Mitt Romney in 2012.
A trio of progressive advocacy groups ― Allied Progress, the Progressive Change Campaign Committee and Demand Progress ― released a new ad on Wednesday urging voters to tell their senators to oppose Mnuchin because of his ties to the California bank OneWest, which he ran from 2009 to 2015.
OneWest, previously known as IndyMac, profited from an array of unethical practices at the height of the financial crisis, including reportedly evicting a 90-year-old woman over 27 cents. Regulators say the bank also gave predatory loans to the elderly while Mnuchin was at its helm.
The 30-second spot, which will air this week in Arizona, Nevada, Iowa and Washington D.C., features an emotional appeal from Lisa Fraser, who says OneWest foreclosed on her home as her husband, John, was dying.
"John spent his last days terrified I'd be homeless," Fraser says. "And then they kicked me out right after the funeral."
The ad is reminiscent of spots Democrats produced during the 2012 presidential campaign that portrayed Romney as a corporate raider who wanted to make himself personally rich at the expense of regular Americans.
One Obama campaign ad claimed that Bain Capital, the private equity firm Romney led, killed off jobs at a steel plant after taking it over. Another ad featured a steelworker whose wife died after he lost his job and health care. The man accused Romney and Bain Capital of making "millions for themselves" by closing the plant.
PCCC co-founder Stephanie Taylor similarly accused Mnuchin of caring for nothing but his bottom line.
"Mnuchin is the poster child for how Trump is betraying America's working families, including his own voters, by turning over our economy to Goldman Sachs bankers and giant corporations. Mnuchin represents corruption and he should not be running our economy, period," she said.
Allied Progress, a group focused on holding Wall Street accountable, is supplementing the television ad with a campaign to distribute mailers in states like Nevada and Arizona. The mailer will go out to zip codes hardest hit by the 2008 foreclosure crisis, and claims that OneWest foreclosed on 3,826 homes in Arizona and 3,686 homes in Nevada.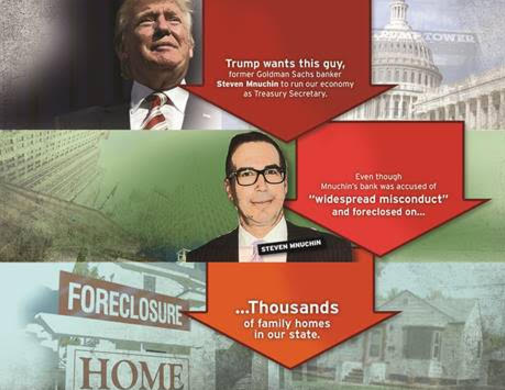 The Senate Finance Committee is scheduled to consider Mnuchin for treasury secretary on Thursday. Trump's transition team is reportedly worried about his readiness for the hearing, but did not immediately return a request for comment.
Before You Go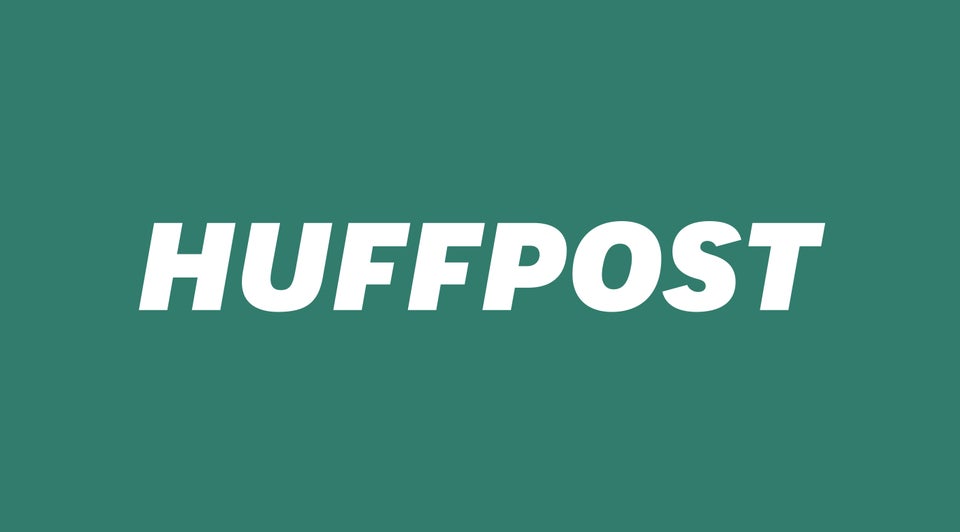 #TrumpCabinetBand Is How Twitter Stays Positive Wading Through The Swamp
Popular in the Community