A newly released photo of U.S. Treasury Secretary Steven Mnuchin enjoying last August's eclipse proves sunlight is the best disinfectant.
The photo, just unearthed by ThinkProgress.org through a Freedom of Information Act request, shows Mnuchin and his wife, Louise Linton, viewing the eclipse with appropriate glasses and smiles on their faces.
On Aug. 21, the day of the eclipse, the couple flew to Fort Knox in Kentucky on a government plane. Since the gold fortress just happened to be near the path of totality, an ethics watchdog group asked whether the couple planned a personal trip funded by taxpayers to see the eclipse.
Mnuchin, a multimillionaire and former Goldman Sachs executive, insisted that his trip to Fort Knox was not connected with the total eclipse, though the U.S. Treasury did admit he watched it briefly.
"People in Kentucky took this stuff very seriously," Mnuchin told The Washington Post at the time. "Being a New Yorker, I don't have any interest in watching the eclipse."
The photo unearthed by ThinkProgress from the U.S. Treasury suggests otherwise.
The U.S. Treasury replied to HuffPost's request for comment about the photo with an email that said the documents released via the FOIA request confirm Mnuchin was on official government travel during his trip and that "the eclipse did not factor into the date of the trip."
This is consistent with the October 4, 2017 report by the Treasury's Office of Inspector General, which identified no violation of law, regulation, or ethics requirements in connection with this trip or any other travel requests on behalf of the Secretary.

Secretary Mnuchin was honored to visit the United States Bullion Depository at Ft. Knox and meet with the hardworking personnel at the Mint. He looks forward to continuing to visit additional Treasury facilities.
This story has been updated with comment from the U.S. Treasury.
Before You Go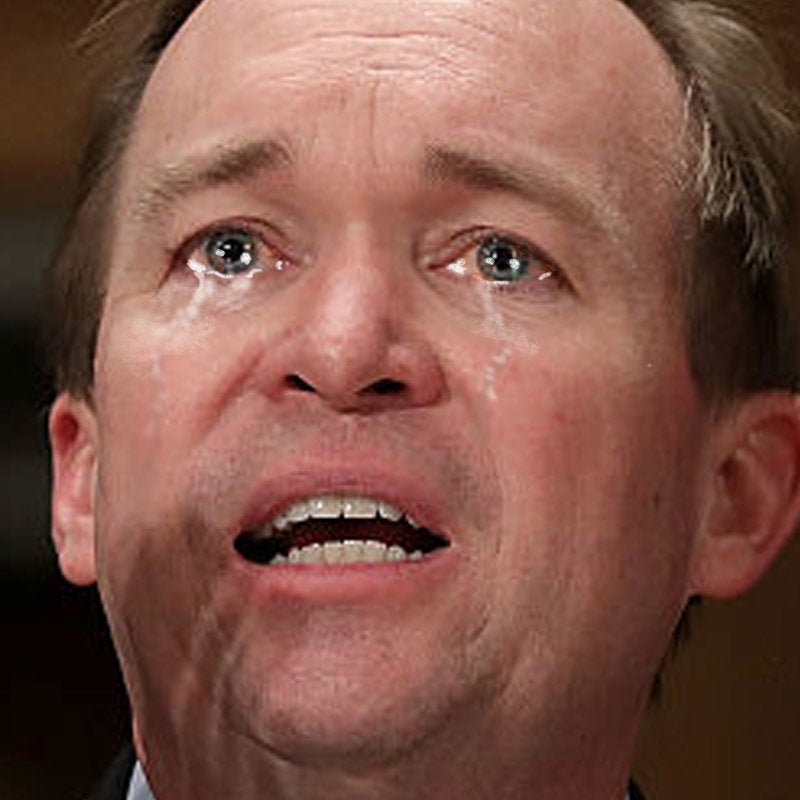 Photoshopped Pics Of Trump Team Members Crying Are Oddly Satisfying
Popular in the Community