 CHICAGO -- The leader of Kansas' moderate Republicans said three weeks of attack ads from conservative groups, including those with ties to the Koch brothers, are to blame for Kansas Senate moderates' losses during Tuesday's primary.
Senate President Steve Morris (R-Hugoton), who lost his own seat to state Rep. Larry Powell in the primary, confirmed that internal polls showed moderate Republicans in the lead until roughly three weeks ago when a series of conservative groups launched radio and television attack ads on moderates, tying them to President Barack Obama and claiming they supported Obamacare. Seventeen out of 22 moderate Republican Senate candidates were defeated Tuesday, a culmination of a bitter GOP war that has engulfed the state since 2011.
"They tried to tie our folks to President Obama even though we had nothing to do with him," Morris told HuffPost. "They said we all supported Obamacare and that's not true. It's effective. The campaigns we did were positive and informational. The campaigns against us were very nasty. Evidently negative campaigning must work."
Morris, the president of the National Conference of State Legislatures which is holding its annual summit meeting in Chicago this week, said conservative groups including Americans for Prosperity, the Club for Growth, the Kansas Chamber of Commerce and Kansas Right to Life spent between $3 and 8 million.
Morris noted that the Koch brothers also helped fund the campaign, using Kansas as a testing ground for their ideas. "They said it will be an ultraconservative utopia," Morris said of the Kochs. "It depends on your definition of a utopia."
The Republican civil war started after Gov. Sam Brownback, the state's leading conservative Republican, and a Tea Party-controlled House of Representatives took office in 2011. Morris and Senate Republicans blocked a series of conservative proposals including cuts to education funding and the state arts agency, changes to judicial nominations, tax reform, a strip club ban and a comprehensive anti-abortion bill. Moderates and conservatives agreed to a large tax increase and a voter identification bill.
Last night's results mean Republicans will fill at least 32 Senate seats and conservatives will control 27. Conservatives are facing off with several Democratic senators, including Sen. Laura Kelly (D-Topeka), who has been a main opposition leader on budget and tax policy in the Senate. Morris and others expect conservatives to target Kelly, among other Senate Democrats, for defeat in November, including possibly saturating the airwaves with ads attacking her before the election.
Morris said he does not regret his decision to come to Chicago on Sunday, noting there was nothing more he could do in his district. Morris' defeat sent shockwaves through the annual NCSL gathering, with many attendees offering condolences during Wednesday's sessions at the McCormick Convention Center.
Morris, who predicted a series of conservative legislation in Topeka starting in January, said he expects Kansas voters to reverse course on conservatives in the future. "I hope the electorate when they see what happens with ultraconservatives, they decide that is not what they want," he said. "That takes a while, though, Senate elections are every four years."
Before You Go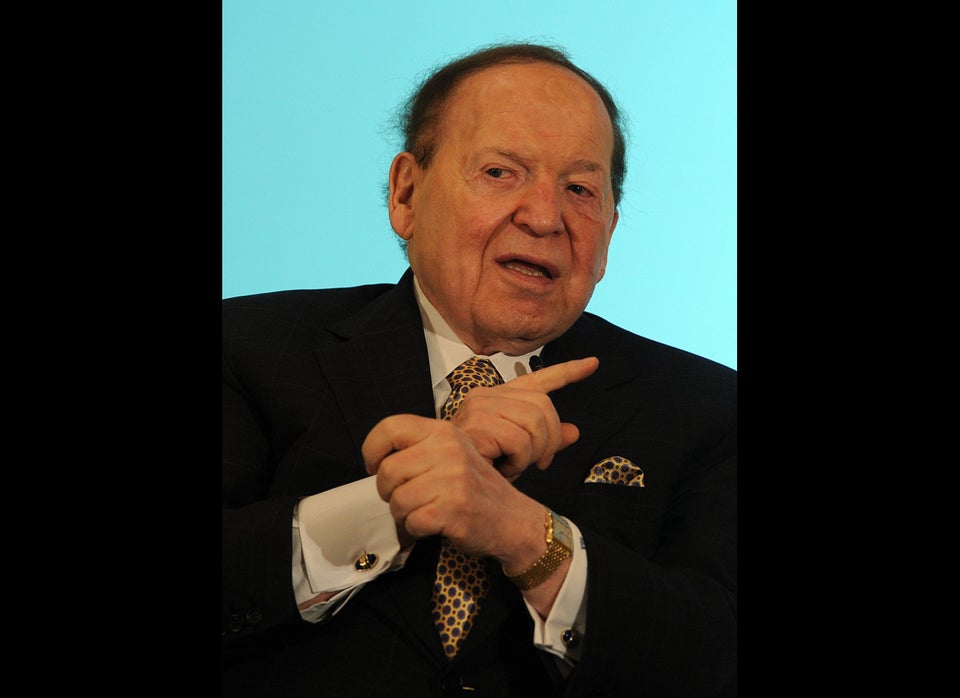 Donors Giving $500,000-Plus To Super PACs
Popular in the Community