Los Angeles Lakers player Steve Nash allegedly does not want to pay his estranged wife child support for two reasons: He thinks she is already getting enough money, and he thinks if she gets too much she might spoil their three kids rotten, TMZ reports.
Nash, who is in the midst of a child support battle with Alejandra Amarilla, allegedly doesn't want to pay up because his ex made millions off their divorce settlement and he is already paying for a portion of his children's needs, the outlet notes. Nash is reportedly "worried if he pays more, she's an excessive spender who will spoil and damage the kids with crazy luxuries," TMZ writes.
An Arizona judge ruled in his favor, but Amarilla is appealing the decision.
The NBA star and Amarilla married in 2005. In 2010, just one day after the birth of their son, Nash announced he and Amarilla were getting a divorce, according to Life & Style magazine. He called the moment "bittersweet" and said he is committed to raising his children in a "positive, nurturing way."
"I'm focused on ensuring that our children understand how much they're loved and adored by us as they continue to adjust to these changes," he said at the time.
Along with his alleged child support struggles, Nash had a difficult season with the Lakers. He missed 24 games due to a fractured leg and 10 games because of hip and hamstring soreness, according to the Los Angeles Times. He couldn't finish the season because of these health problems but expects to be better within a month.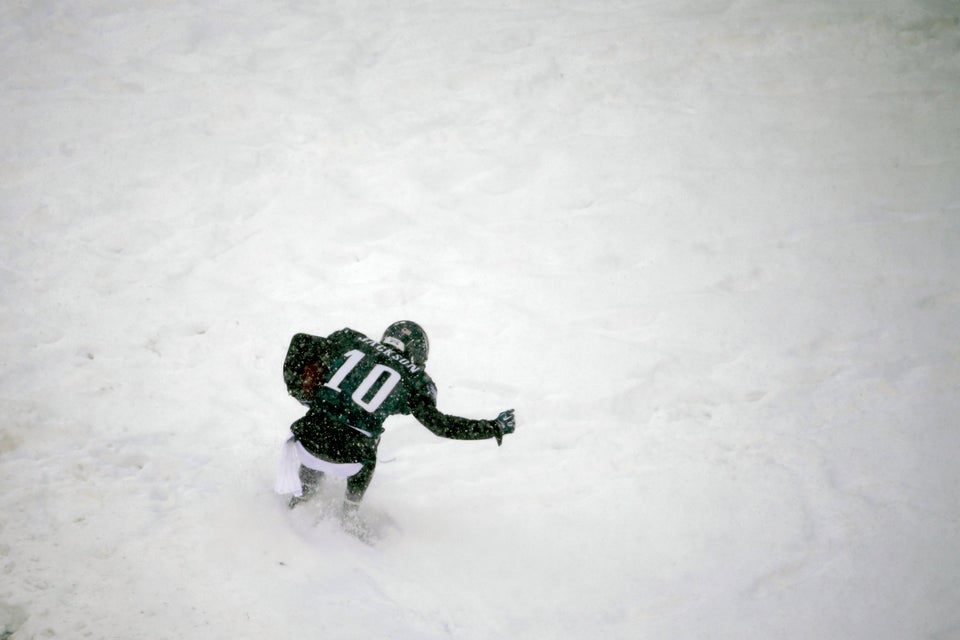 Best 2013 Sports Photos
Popular in the Community