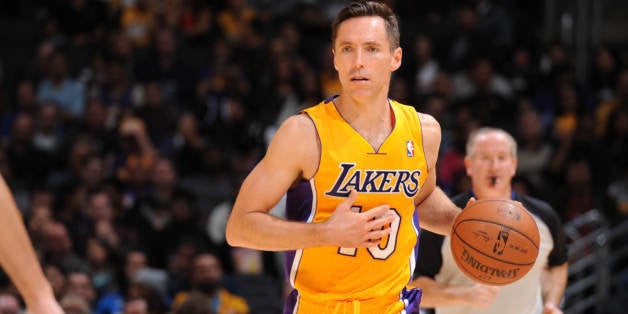 Steve Nash finally made official what many have long expected: that he is retiring from the NBA.
Nash, who turned 41 last month, will finish his career as the most accurate free throw shooter in NBA history, according to ESPN, with a 90.4 percentage. He is also the third highest in assists with 10,335 trailing John Stockton and Jason Kidd.
Nash's retirement has long been expected as he has struggled with back pain and injuries towards the end of his career. In 2014 Nash himself speculated that with one year left on his contract, this would be his last season.
"I heard someone once say there comes a day when they tell us all that we can't play anymore. We're not good enough. Surplus to requirements. Too slow, maybe. When you're a teenager with outsized dreams and a growing obsession, and someone tells you this ain't gonna last forever, it's scary. I never forgot it," he wrote.
Throughout his essay, Nash thanks the fans and supports and fellow teammates and players from his storied time with both the Phoenix Suns and the Los Angeles Lakers.
I remember when Dirk [Nowitzki] and I were nobodies. He used to say over dinner sometimes, "How are us two stiffs gonna make it in this league?" Somehow we made something of ourselves. After all the wins and all the great times we've had around the world together, what really means the most to me are the late nights early in our careers when we'd go back to the Landry Center in Dallas, to play a few more games of HORSE and one-on-one.

Nash, who said he also had a future in soccer had he focused on the sport, was drafted in the first round of the 1996 NBA Draft by Phoenix.

REAL LIFE. REAL NEWS. REAL VOICES.
Help us tell more of the stories that matter from voices that too often remain unheard.