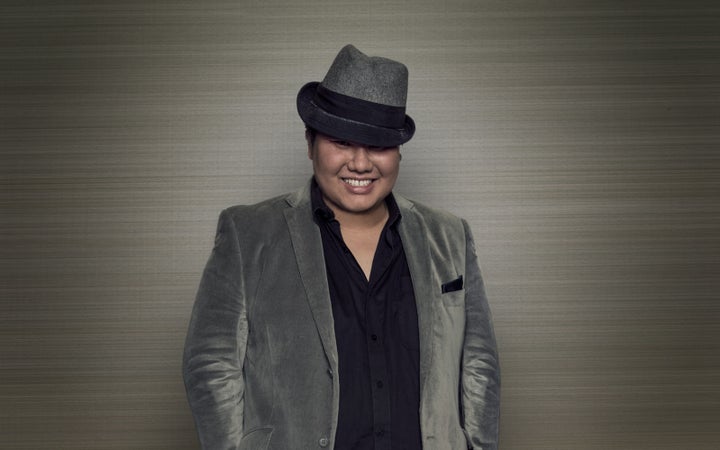 Kimberly Jesika reporting in live today from Hollywood, CA. I had the splendid opportunity to sit and chat with a HOLLYWOOD PR EXECUTIVE that has represented and worked with some of the biggest names and faces in the Entertainment Industry! Steve Nguyen, Founder and President, Steve Nguyen & Associates, best known as SNA Public Relations or SNA.
Steven thanks so much for chatting with me today. Tell me more about what you do? I oversees public relations and branded communication efforts for performers, actors, actresses, athletes, luxury destinations, food industry professionals, entertainers and entertainment and production companies in mixed media in the pop culture arena for public relations powerhouse SNA Public Relations.
Credentials: I founded SNA Public Relations (Steve Nguyen & Associates) over five years ago. Prior to that time, I ran my own placement, events and marketing company for five years. "I have a nontraditional entrepreneurial background that spans the music, design, fashion, technology, radio, film, television and technology sectors. I have always started my own ventures from the ground up."
The story of the PR Agency, Steve Nguyen & Associates? Steve Nguyen & Associates started as a boutique publicity firm which grew into a entertainment public relations and brand communications firm. Having worked with many elite influential brands and talent, Mr. Nguyen has created a fully-integrated agency which devotes a comprehensive creative approach when addressing clients' goals as they connect to media, public relations, marketing and communications.
What do you specialize in doing? "I really enjoy working with brands with features that are unique and new and I work with industry professionals who possess exceptional creative abilities and experience. What SNA does has attracted attention from the media and press. I spot trends before they become trends. SNA is all about maximizing media and press potential. SNA Public Relations pitches, places and creates publicity opportunities for its clients through TV, print, digital, social, events, red carpets, online media, and other channels with the primary goal of reaching predetermined targeted demographics and audiences. SNA Public Relations goal is to promote its clients anywhere and everywhere, as long as we hit the correct demographic by integrating the audiences for mainstream growth."
What makes a good publicity campaign for you? "On target brand messaging. That is why I really enjoy the entertainment industry. With other brands, people are aware they are being targeted. However, in the entertainment industry, consumers actually seek information about films, television, fashion, talent, etc. Social influencers and bloggers track and follow entertainment. Consumers want to see what Hollywood is up to when it comes to the latest trends and personalities in the news. When a client comes to SNA, SNA reaches the client's goals in a way that positively affects their brand recognition."
What are some of the most recent ventures you've started? "SNA Media (A SNA Company), a mixed media/advertising agency, and SNA Films (A SNA Company), a film production and distribution company."
Share a brief description of your new venture, SNA Media: SNA Media combines film, television, music, media, brands and entertainment to promote its clients and/or client products or services. SNA Media's mission is simple— to help our clients realize their vision in the art of promotion. SNA Media is the sister company to SNA Films.
Share a brief description of your new venture, SNA Films: SNA Films is a multifaceted entity handling the development, acquisition, feature film financing, co-production, television, digital marketing of theatrical motion pictures. It is also a multimedia production and distribution company. It was established nearly a year ago.
SNA Films has acquired the rights to a broad range of mainstream, genre and specialty films, designed to bring commercially viable films to targeted audiences in the United States and international markets. It also has obtained the rights to exploit some of the world's most popular intellectual property. This company focuses its efforts on wide release films from visionary filmmakers with notable casts and spans all genres. SNA Films also oversees the films global distribution with partners in the United States and elsewhere .
Did your work as a publicist for clients in film have any contribution to your natural extension to start your film company, SNA Films? "Over the years, producers from the film projects with whom I have provided publicity, have asked me if I was interested in becoming a producer or executive producer, and after considering the idea for several years. I was presented with an opportunity where I could work with a New York Times best-selling author in turning the author's book series into a film franchise. It was an organic and natural vertical extension for us."
How do you measure success "Every one measures success differently. I have a unique point of view to how I measure success. I grew up having big dreams of one day owning my own PR Agency. Once I reached that goal, my dreams continued to evolve so that now I am moving into the film industry, as well. Success for me is always achieved with a bit of apprehension which keeps me on my toes. I still see my dreams evolving and hope to continue to grow and have many successes!"
You have traveled to a number of countries for work. What is your favorite international project? "My favorite project on which I worked has to be the Philippines for The Black Eyed Peas Live in Manila concert a few years ago."
The Kardashians/Jenners are a pop culture phenomenon. You've worked on numerous projects, which of the projects with the Kardashians stand out the most to you? "There are two projects on which I have worked that vividly stand out to me. One of them i s the launch of the Kardashians'r endorsement with Famous Cupcakes. Famous Cupcakes were launching the grand opening of their flagship store in Beverly Hills. Every member of the media that was invited attended and an number of additional media arrived. South Beverly Drive was closed off for this event, while hundreds of fans were across the street waiting to catch a glimpse of the arrival of their favorite Kardashian. Kourtney, Khloe, Kim Kardashian and Kris Jenner arrived in a horse and carriage where they were greeted by a number of media companies such as Entertainment Tonight, Access Hollywood, Extra, The Insider, E! News, CNN, Glamour, and others. My second favorite project is the Kardashian Khaos retail store press conference at The Mirage Hotel and Casino Las Vegas. I received a call three days before this last minute press conference asking us to direct the publicity for the press conference. The press conference was packed with media from all over, Las Vegas, California, New York…I really enjoyed planning the exclusive interviews after the Q&A panel with Entertainment Tonight.
What's on your playlist? "Haha. I get excited about music. It is a passion of mine. I seem to download new music every week. Because I'm always on the road, I have a special rolling playlist which is an eclectic mix from Pop to Alternative Rock to Alternative Country."
What's on your DVR? "I don't have many opportunities to watch TV. When I do, I usually have a film playing while I'm working. When I can, I watch 'Game of Thrones,' 'Scandal,' and a new show called 'Westworld.' I have 'Entertainment Tonight,' 'The Insider, 'Access Hollywood,' 'Extra,' 'E! News,' 'MTV,' always recording because they keep me up to date about what is going on in the business. I always need to be up on the latest.'"
What do you do on your downtime? "I don't have much downtime. The business is heavily based on referrals or word of mouth, so I spend most of my free time networking. For example, I often have dinner or meetings with friends and colleagues so that I can meet friends in the industry to develop further contacts and potential clients. I am grateful not to have much downtime. But the rare times that I do have downtime, I try not to think about work."
You're a California native? Where are your favorite places to wine and dine? "I am a loyal patron going back to the same places over and over. My go-to places include Craig's, The District by Hannah An, Sugarfish by Sushi Nozawa, Madeo, Katsuya by Stark in Hollywood, and Crustacean by House of An. I take most of my meetings at these restaurants or at the Montage Beverly Hills or The Ritz-Carlton Marina Del Rey."
Related
Popular in the Community