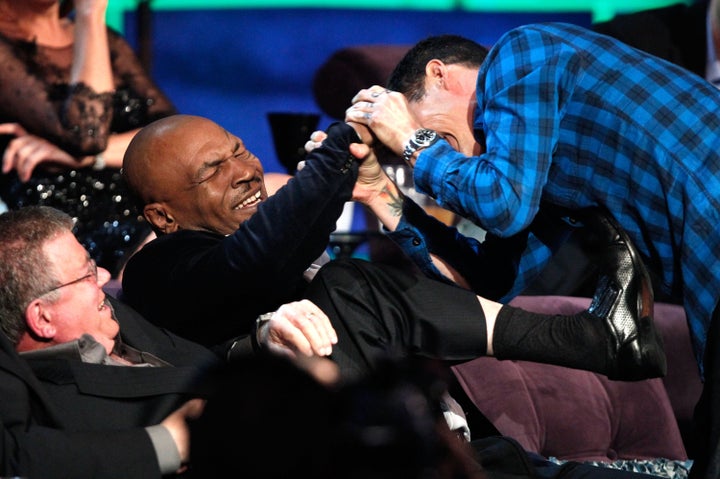 You can take the man out of Jackass, but you can't take the Jackass out of the man.
Comedy Central's Roast of Charlie Sheen premiered last night, but one of the most memorable moments had almost nothing to do with the man himself. It came from Steve-O doing what he does best: kicking the crap out of himself.
While the masochistic former Jackass star couldn't get the boxing champ to hit him, he took matters into his own hands, flying across stage head-first into Mike Tyson's fist, breaking his nose in a somewhat gruesome fashion.
You can see it for yourself below.
Related
Popular in the Community