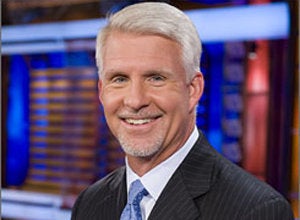 ESPN analyst and former New York Mets General Manager Steve Phillips is at the center of the latest sex scandal to rock the media.
The New York Post reports that Phillips was having an affair with 22-year-old production assistant Brooke Hundley, who sent Phillips' wife Marni a letter describing their relationship — and a birthmark Phillips has on his crotch — after Phillips ended their relationship.
The Post story is full of scandalous details: Hundley crashed her car into Phillips' home after dropping off the letter; she may have impersonated a 16-year-old to chat with Phillips' son online; Marni Phillips has since filed for divorce.
The Post also reports that ESPN has suspended Phillips for one week over the scandal.
TMZ has obtained Marni Phillips' 911 call, in which she tells the operator, "I have a crazy woman who is involved with my husband and she's come to my house to harm me and my children."
LISTEN:
Read Hundley's letter to Marni Phillips below:
Read the divorce filing below:
Related
Popular in the Community