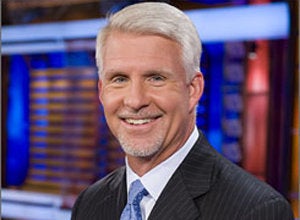 Former ESPN analyst Steve Phillips is out of sex rehab and going to tell his story on the "Today" show.
Phillips, who was dismissed from ESPN in October after a sex scandal involving production assistant Brooke Hundley, will sit down for an exclusive interview on "Today" on Monday.
Hundley, 22, was also dismissed from ESPN after delivering Phillips' wife a letter detailing their affair and his genitalia and then crashing her car into the house.
Phillips "is voluntarily admitting himself to an inpatient treatment facility to address his personal issues," his rep said at the time.
Phillips was treated at Gentle Path clinic, the same clinic Tiger Woods is reported to have attended, in Hattiesburg, Mississippi. He will share his perspective on the Woods scandal on "Today" Monday morning.
Related
Popular in the Community