House Majority Whip Steve Scalise (R-La.) was upgraded from critical to serious condition, a spokesperson for the congressman announced on Saturday evening.
An update posted to Scalise's official Twitter account said that he underwent another surgery on Saturday, and added that he continues to show signs of improvement.
"He is more responsive, and is speaking with his loved ones," Scalise's account tweeted, with a note that there will be no further updates.
Scalise was one of several people shot by suspect James T. Hodgkinson ― a 66-year-old resident of Illinois ― who targeted a GOP team baseball practice in Alexandria, Virginia, on Wednesday. Six people were injured during the attack, including two congressmen, a congressional aide, a lobbyist and two police officers. Hodgkinson was shot by police and died of his injuries.
Scalise was shot in the hip and taken to the MedStar Washington Hospital Center on Wednesday, where he underwent his first surgery after the attack. He sustained "a single rifle shot to the left hip" that "travelled across his pelvis, fracturing bones, injuring internal organs and causing severe bleeding," the hospital said in a statement.
According to the American Hospital Association, "serious" and "critical" condition is among the two most grave designations that medical officials use to describe a patient's general condition, though "serious" is a less urgent designation than "critical."
Before You Go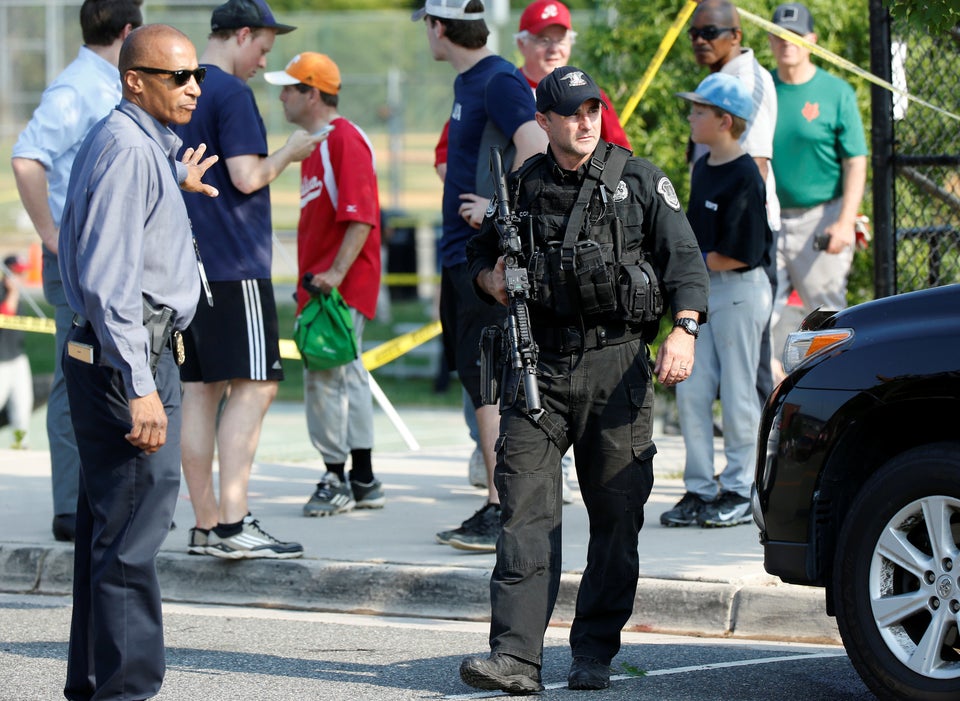 Alexandria Shooting At Congressional Baseball Practice
Popular in the Community