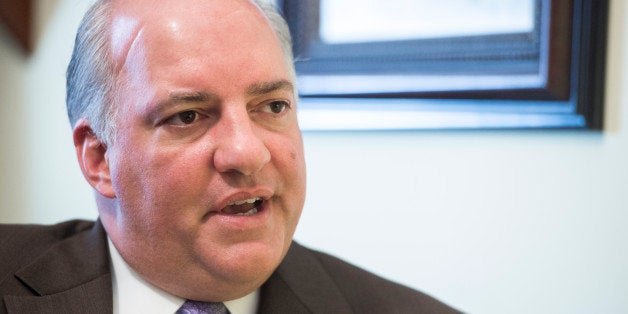 Rep. Steve Southerland (R-Fla.) was criticized last week for hosting a male-only fundraiser in March, with his opponent Gwen Graham's campaign calling the event "offensive."
But Southerland laughed off the criticism to the Tampa Bay Times on Friday, comparing the event to a "lingerie party."
"I live with five women. That's all I'm saying. I live with five women," Southerland said. "Listen: Has Gwen Graham ever been to a lingerie shower? Ask her. And how many men were there?"
Graham's campaign did not immediately have a comment on Southerland's inquiry, instead referring The Huffington Post to a statement from the Democratic Congressional Campaign Committee.
"Steve Southerland's latest jaw-dropping gambit to appeal to women: demean and ridicule us by claiming a 'lingerie party defense,'" DCCC spokeswoman Emily Bittner said in the statement. "After lying about his vote opposing the Violence Against Women Act and holding a men's-only fundraiser straight from the 12th century, this is a new low."
Graham's communications director Eric Conrad told The Huffington Post the Democrat's campaign held a woman-to-woman phonebank event Friday, at which Graham, her parents and supporters reached out to women voters about the Violence Against Women Act and the Fair Pay Act, among other issues.
As HuffPost's Samantha Lachman reported last week, the "small group of concerned men" invited to Southerland's male-only event were instructed to "tell the Misses not to wait up" so they could enjoy "after dinner whiskey and cigars" without any women present. Southerland campaign manager Luke Strickland told BuzzFeed, who first reported on the language of the invitation, that bringing attention to the private event was "laughable."
UPDATE -- 3:26 p.m.: Southerland responded to the criticism over his "lingerie" comments in an email to The Hill on Friday.
"I regret that my comments are being misused for political gain," Southerland said. "I was trying to make the point that some organizations host men-only events and some host women-only events. Gwen Graham should be more focused on explaining her background as a D.C. lobbyist and political insider than she is on mischaracterizing my remarks."
UPDATE -- 4:57 p.m.: Julia Gill Woodward, Gwen Graham's campaign manager, issued the following statement on Southerland's remarks:
This isn't just stuff Steve Southerland says; given his pattern of troubling actions and disturbing comments, it is obviously what Steve Southerland believes. Southerland says these things out of a fundamental disrespect for women.

Only if Southerland disrespects women could he hold an official, Men-Only Southerland campaign fundraiser and laugh it off after the fact. Only if Southerland disrespects women could he air TV ads claiming to have voted for The Violence Against Women Act while he actually voted against it in Congress. Only if Southerland disrespects women could he make this insulting 'lingerie party' comment about a woman like Gwen Graham.

While Congressman Southerland was insulting women, Gwen Graham, joined local supporters, along with her parents Adele and Bob Graham, for a long-scheduled women-to-women phone bank in Panama City. The volunteers discussed Gwen's commitment to fight for equal rights, including her support of the Fair Pay Act and the Violence Against Women Act with North Florida voters.
Before You Go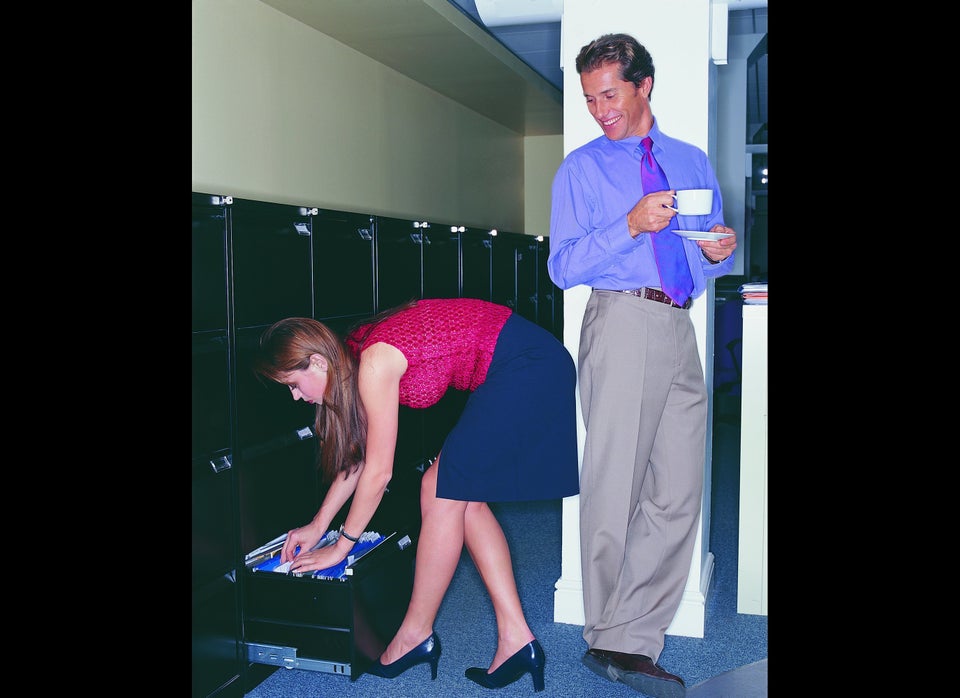 What Is Sexism According To Stock Photography
Popular in the Community