One day after Connecticut Gov. Dannel Malloy (D) signed a comprehensive gun control package into law, Rep. Steve Stockman (R-Texas) invited all gun owners and manufacturers who feel "unwanted" and "persecuted" by their states' gun control policies to move to Texas.
In an open letter published Friday, the Texas Republican blasted state legislatures that have implemented tougher gun restrictions in recent months.
"Recent draconian gun legislation passed in Colorado, Connecticut and Maryland has made those states unfriendly to law abiding gun owners, weapons manufacturers, and weapons parts manufacturers," Stockman wrote. "These states have proven they do not value those who obey the law and pump millions of dollars into local economies. This is not the way for government to treat people."
"Come to Texas!!!" Stockman pitched. "Your rights will not be infringed upon here, unlike many local current regimes."
In his letter, Stockman specifically reached out to Magpul, HiBiv, Beretta and Colt, all manufacturers of firearms and firearm accessories located in states that have recently amped up their gun control laws.
Similarly, Connecticut-based Colt's Manufacturing has also threatened to leave its home state in response to increased gun control, arguing that such restrictions will "irreparably damage" manufacturers of firearms in the state.
"I know one thing that the governor's proposed ban will do: It will irreparably damage -- if not destroy -- the brand of any Connecticut firearms manufacturer," Dennis Veilleux, president of Colt's Manufacturing, wrote in an op-ed in The Hartford Courant last month.
"This will have consequences for dozens of Connecticut companies and thousands of workers," Veilleux continued. "Connecticut will have put its firearms manufacturing industry in jeopardy: one that contributes $1.7 billion annually to the state's economy."
Although these companies have not announced specific details as to when or where they intend to relocate, Stockman hopes that his selling point of Texas being the "state which believes the whole Bill of Rights should be followed" will persuade the manufacturers to relocate to his district.
"Your businesses are welcomed with open arms in the 36th District of Texas," Stockman concluded.
Stockman, an ardent opponent of gun control measures, threatened to impeach President Barack Obama in January over the president's "unconstitutional and unconscionable attack on the very founding principles of this republic."
Before You Go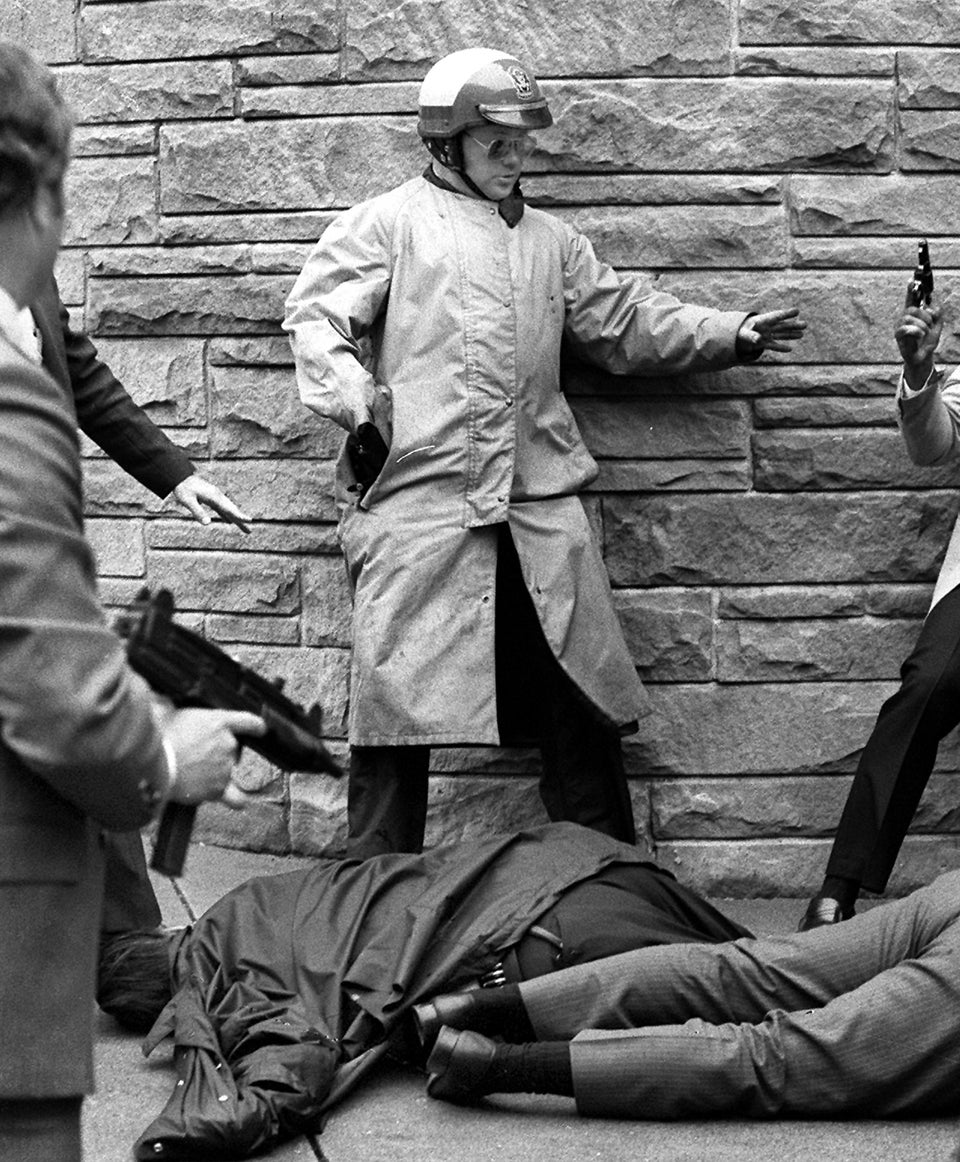 Pivotal Moments In The Federal Gun Control Debate
Popular in the Community