Rep. Steve Stockman (R-Texas) became the first congressional lawmaker to wade into a preemptive proxy war for the 2016 presidential race, throwing his support behind "Stop Hillary PAC," a group seeking to drum up opposition to former Secretary of State Hillary Clinton.
The Washington Times reported Monday that Stockman announced he would back the group over his belief that more pressure needs to be applied on Clinton and others in order to get a fuller account of the Sept. 11, 2012 attack on a U.S. compound in Benghazi, Libya.
"I've joined with Stop Hillary PAC to gather millions of petition signatures to pressure Congress into holding full and open hearings on the Benghazi tragedy," Stockman said. "I've filed a discharge petition with the House of Representatives forcing an up or down vote on authorizing a full committee hearing."
Stockman has been a chief proponent of a GOP-led effort to mount a special investigation into the attack, which claimed the life of U.S. Ambassador Chris Stevens and three other Americans. Earlier this month, he claimed that President Barack Obama's administration was "stonewalling," while other Democrats were trying to "trivialize" the so-called scandal. Stockman also claimed that Democrats had spent more time talking about Trayvon Martin, the Florida teen slain by George Zimmerman last year, than they had about Benghazi.
"We spent more time on Trayvon Martin than we did on foreign policy which could jeopardize other lives," Stockman told Newsmax earlier this month. "It's a tragedy in this nation that we somehow lose focus on things and drop the ball. This is a really serious case and we see the administration, consulate and the Democrats in joining together in stopping the investigation."
Stop Hillary PAC launched last month, releasing a web ad that suggested the group would be willing to focus on a number of scandals and conspiracy theories that have hounded the Clintons over their decades in politics. Another super PAC, Stop Hillary 2016, has also joined the Clinton opposition.
There has also been plenty of momentum in favor of Clinton, with groups like Ready For Hillary PAC already attracting healthy support.
None of these groups have been directly linked to Clinton or her team. The former first lady, senator and secretary of state has so far maintained that she has no plans to run for president again in 2016.
Before You Go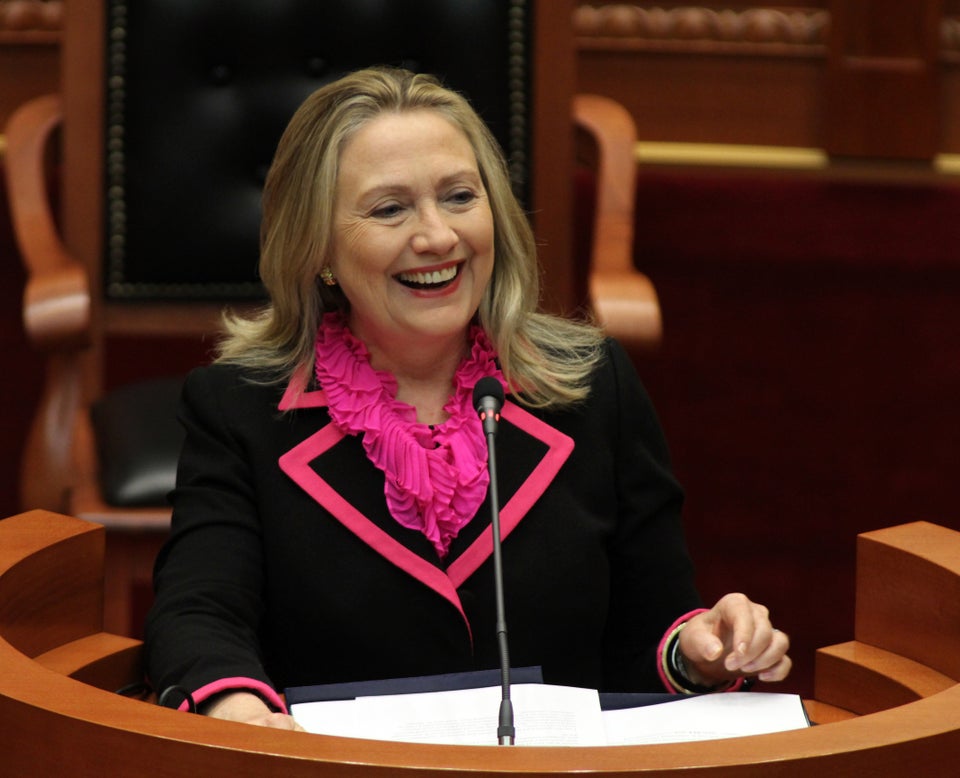 Which Women Might Run In 2016?
Popular in the Community