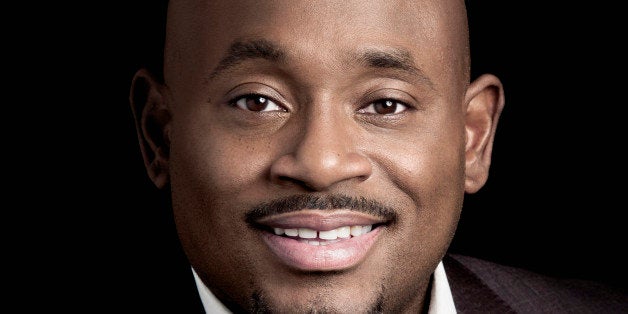 Ever since his childhood in Queens, New York, where he became immersed in hip-hop culture just as it was starting to form, entrepreneur and advertising executive Steve Stoute has been well aware of the genre's potential to transcend not only racial boundaries, but also socioeconomic lines. After establishing himself in the music industry as a manager, producer and executive, Stoute founded marketing firm, Translation, and coined the term "tanning" to describe the spread of hip-hop culture into everyday, mainstream life.
This week, the former Sony Music Entertainment and Interscope Geffen A&M Records executive chatted with The Huffington Post and shared details on his latest endeavor.
What inspired you to create a docu-series based off of Tanning of America?
I got a phone call about the guys who created "Cocaine Cowboys," which is a documentary that I love. So it immediately got my attention. And they had read the book and said, "I really want to get into this." And once I heard that, I was so flattered by the meeting. And honestly, that meeting turned into what is the documentary now. And that was two years ago. So I was just super happy that it had gotten that kind of attention and notoriety from guys that I thought was dope as sh*t.

From a producer's aspect, how was your collaborative process working with Billy Corben and Alfred Spellman?
Man, those guys are absolutely pros. And I'm excited at the fact that they took what I said and took my words so seriously and [were] able to turn it into a documentary, that I think, when people see it they're going to be super excited at how informative it is and just how honest it was at capturing the last 30 years of culture that hip-hop has created. And show you how all the dots were connected behind how hip-hop made an impact in changing the world.
What it let me know is how many people were so inspired by the topic itself. That's really what it did, more than anything else. It made me realize, "man, people really love this sh*t." And that was where it struck me most, was the amount of people who were willing to come out and talk about that topic.
Can Tanning fans expect additional documentaries spanning across various topics, or would you consider it a "one and done" situation?

Nah, I don't want to say one and done. But I guess I want to say, I'm not sure. I don't see it in the foreseeable future. But I'm gonna be honest with you, I never thought about writing a book. And I definitely didn't think that was ever going to become what it is right now.
The fact that he won it in the hip-hop category -- we already know the flaw in the system with the Grammys, I wrote a well-documented letter about that -- the fact that he apologized only to Kendrick [Lamar] when he knows that he can't mess with any of those other guys in that category or on the mic, and they're all better than him as it relates to rapping and albums. It's just crazy to me.

VH1's "The Tanning of America: One Nation Under Hip Hop" airs Feb. 24 to Feb. 27. As an added bonus, check out an exclusive deleted scene from the docu-series below.
REAL LIFE. REAL NEWS. REAL VOICES.
Help us tell more of the stories that matter from voices that too often remain unheard.
BEFORE YOU GO
PHOTO GALLERY
The Tanning Effect: Behind The Scenes, Jay-Z