The Democratic president of the New Jersey state Senate claimed that New Jersey Gov. Chris Christie (R) "prayed a lot and got lucky" that Hurricane Sandy devastated New Jersey in order to distract from his economic agenda.
State Senate President Steve Sweeney (D-West Deptford), who is considering launching a gubernatorial campaign against Christie, used a press conference Monday in Trenton to launch into his attack, NJ.com reports. Sweeney discussed New Jersey's unemployment rate of close to 10 percent, a frequent Democratic attack line, and then referenced Christie's remarks that Hurricane Sandy -- which ravaged the state -- has reset New Jersey's agenda.
Sweeney also noted that the state faces a high foreclosure rate and had stalled in distributing hundreds of millions in federal dollars to help the troubled homeowners. And he noted that Christie had vetoed Democratic bills that were intended to create jobs.

"His jobs package is a hurricane. I guess he prayed a lot and got lucky that a storm came," said Sweeney, who immediately followed the comment by saying, "I shouldn't say that. I apologize for saying that."
Sweeney immediately found himself under attack by Republicans, who have normally been close with the South Jersey Democrat. Christie spokesman Michael Drewniak characterized Sweeney's claim as a "heartless partisan attack" and said that "no one prayed" for the storm to smash into the state. Sandy, which hit in late October, damaged much of the state's coastal areas and caused downed trees and power lines across much of New Jersey, leaving many without power for over a week.
"While I have supported some of the reforms proposed by Senator Sweeney, his remark was insensitive and particularly offensive to the people along the Jersey Shore who were devastated by Hurricane Sandy," Assemblyman Declan O'Scanlon (R-Little Silver) said in a statement. "His outrageous comment is an example of why the public has a cynical view of the Legislature."
Christie's response to Hurricane Sandy helped him increase his approval rating to 72 percent, representing a large lead over both Buono and Codey. Buono has been trying to use the fact that she is the only person in the Democratic field right now to lock up support in the heavily divided New Jersey Democratic Party.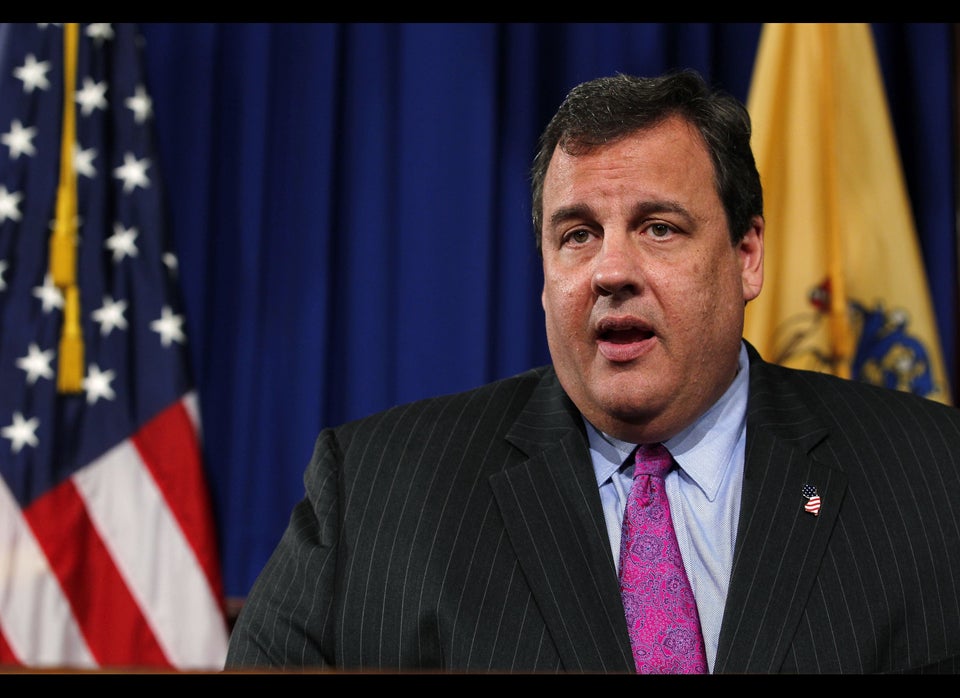 Chris Christie's Greatest Hits