 A newly elected Republican state legislator in Texas has proposed legislation making it illegal to enforce a federal gun ban in the state.
State Rep. Steve Toth (R-The Woodlands) has introduced legislation that would allow Texas police officers to arrest federal law enforcement agents who attempt to enforce any federal bans on assault weapons and high-capacity magazines within the state. The legislation is a preemptive strike by Toth against proposals by Vice President Joe Biden's gun task force that are expected to be released on Wednesday. Toth's legislation is modeled after similar legislation that was introduced in Wyoming last week.
"We can no longer depend on the federal government and this administration to uphold a Constitution that they no longer believe in," Toth said in a statement. "The liberties of the people of Texas and the sovereignty of our State are too important to just let the federal government take them away. The overreach of the federal administrations executive orders that are do not align with the Constitution, are not very popular here in Texas."
Toth told KUHF.org that he expects Obama to enact any bans in the form of an executive order in order to get around a congressional battle over gun control. He said that he would continue to press his legislation in the event Congress joins with Obama on the issue.
Last week, Wyoming state Rep. Kendell Kroeker (R-Evansville) introduced legislation that would allow the state to jail federal law enforcement officers for up to five years and fine them up to $50,000 if they attempted to enforce a federal gun ban enacted after Jan. 1, 2013, in Wyoming. At the time, Kroeker told The Huffington Post that the law was needed to protect the Constitution.
"If the federal government is going to pass laws taking back our rights, it is our right as a state to defend those rights," he said.
Jeffrey Fisher, a Stanford University law professor and former Supreme Court law clerk, raised questions over the validity of the state proposal, saying that the Constitution gives supremacy to federal laws over state ones.
"It is elementary that a state cannot pass a statute that blocks enforcement of an otherwise enforceable federal law," Fisher told HuffPost last week.
Kroeker has said that he believes the states can unite to overturn a federal ban from Obama, citing resolutions Thomas Jefferson authored for the Kentucky and Virginia state legislatures in the late 18th century challenging the Alien and Sedition Act. But Jefferson's work differed from Kroeker's, in that Jefferson authored resolutions opposing the federal law, but did not call on the two states to ban the law.
Toth also told KUHF.org that he questioned a ban on assault weapons, including the one used in the Newtown, Conn., school shooting that left 26 dead.
"My daughter's 24, and she has a concealed handgun license and she can squeeze off as many shots with a 40-caliber Taurus as I could with a Bushmaster rifle," Toth told KUHF.org.
Before You Go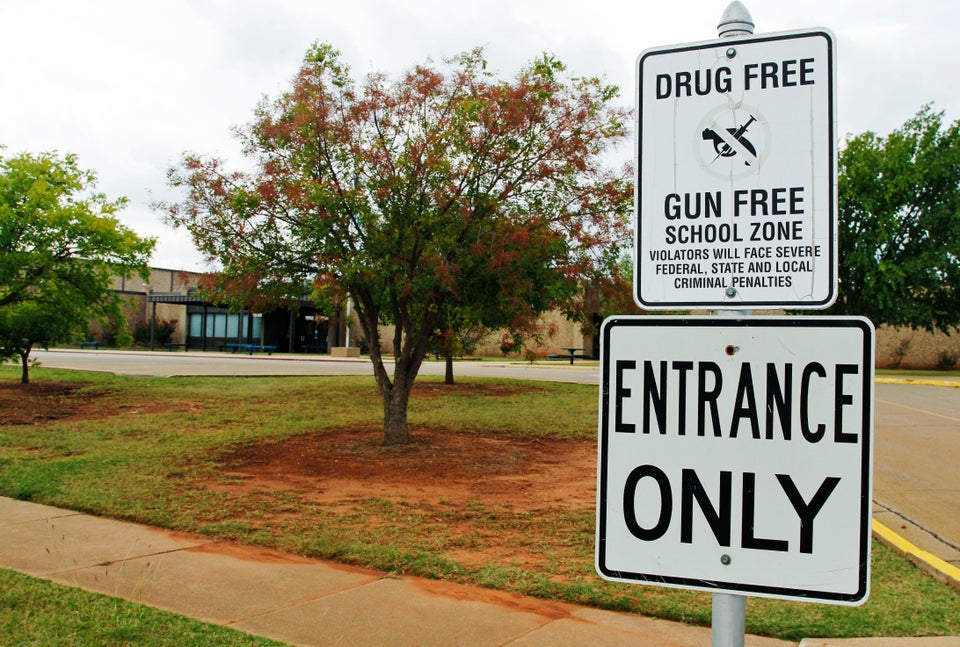 Things Being Blamed For Sandy Hook
Popular in the Community