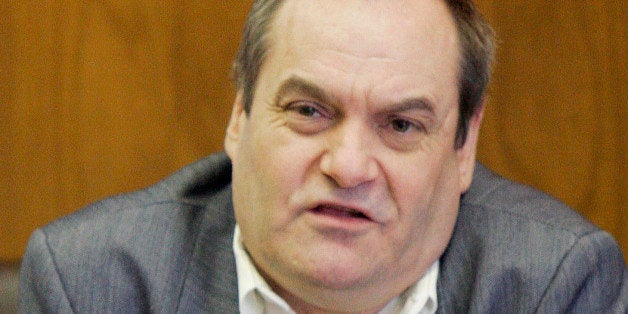 A Republican state lawmaker wrote in a blog post last week that U.S. Rep. Ann McLane Kuster (D-N.H.) will likely lose her re-election race in November because she is "ugly as sin" and "looks matter in politics."
The New Hampshire blog Miscellany Blue first reported that New Hampshire state Rep. Steve Vaillancourt (R) compared Kuster to a "drag queen" in his lengthy post and said she will probably lose to Republican challenger Marilinda Garcia, who is "truly attractive." He writes that his blog post is politically relevant because he "seem[s] to recall" some new polling that shows "an attractive candidate can have as much as a seven to ten point advantage over a less attractive (or even an unattractive) candidate."
"Let's be honest," Vaillancourt writes. "Does anyone not believe that Congressman Annie Kuster is as ugly as sin? And I hope I haven't offended sin. If looks really matter and if this race is at all close, give a decided edge to Marilinda Garcia."
The sweet spot of attractiveness for a female candidate, Vaillancourt says, is attractive, but not "so drop dead gorgeous as to intimidate those watching." He believes Garcia is exactly that attractive.
Kuster, meanwhile, reminds Vaillancourt of a drag queens at a bar he sometimes passes in Montreal.
"Sad to say, but the drag queens are more atrractive [sic] than Annie Kuster ... not that there's anything wrong with that," he writes. "I've promised myself for years not to use this anecdote, but after seeing the story about the seven to ten point boost for the attractive, the story has political relevance."
EMILY's List, a progressive women's PAC that has endorsed Kuster, was shocked by the comments.
"This is a lawmaker? Like, a person who makes laws? This person has no business anywhere near laws that affect women or other human beings," said Jess McIntosh, a spokeswoman for the group.
Garcia released the following statement: "State Rep. Vaillancourt's recent comments about Rep. Ann Kuster are sexist and have absolutely no place in political discourse. Both Rep. Kuster and I have experienced this unfortunate reality of being a woman in politics. I hope that as time moves forward and more female candidates run for political office around the country, people will focus on the content of our ideas rather than what we wear and how we look."
Kuster's campaign and the New Hampshire Republican Party did not immediately respond to requests for comment.
Vaillancourt, who is serving his sixth term in the New Hampshire House of Representatives, is no stranger to controversy. He had to publicly apologize in 2012 after repeatedly saying "Sieg Heil," the Nazi salute, at the podium during a heated floor exchange.
This post has been updated with a statement from Marilinda Garcia.
Before You Go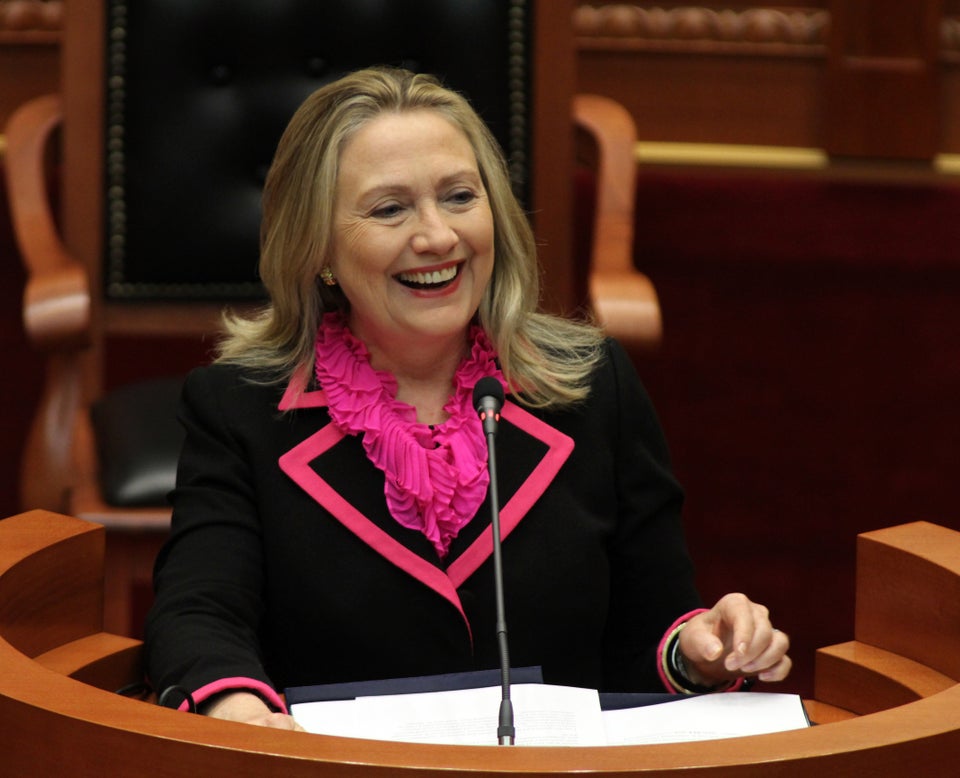 Which Women Might Run In 2016?
Popular in the Community