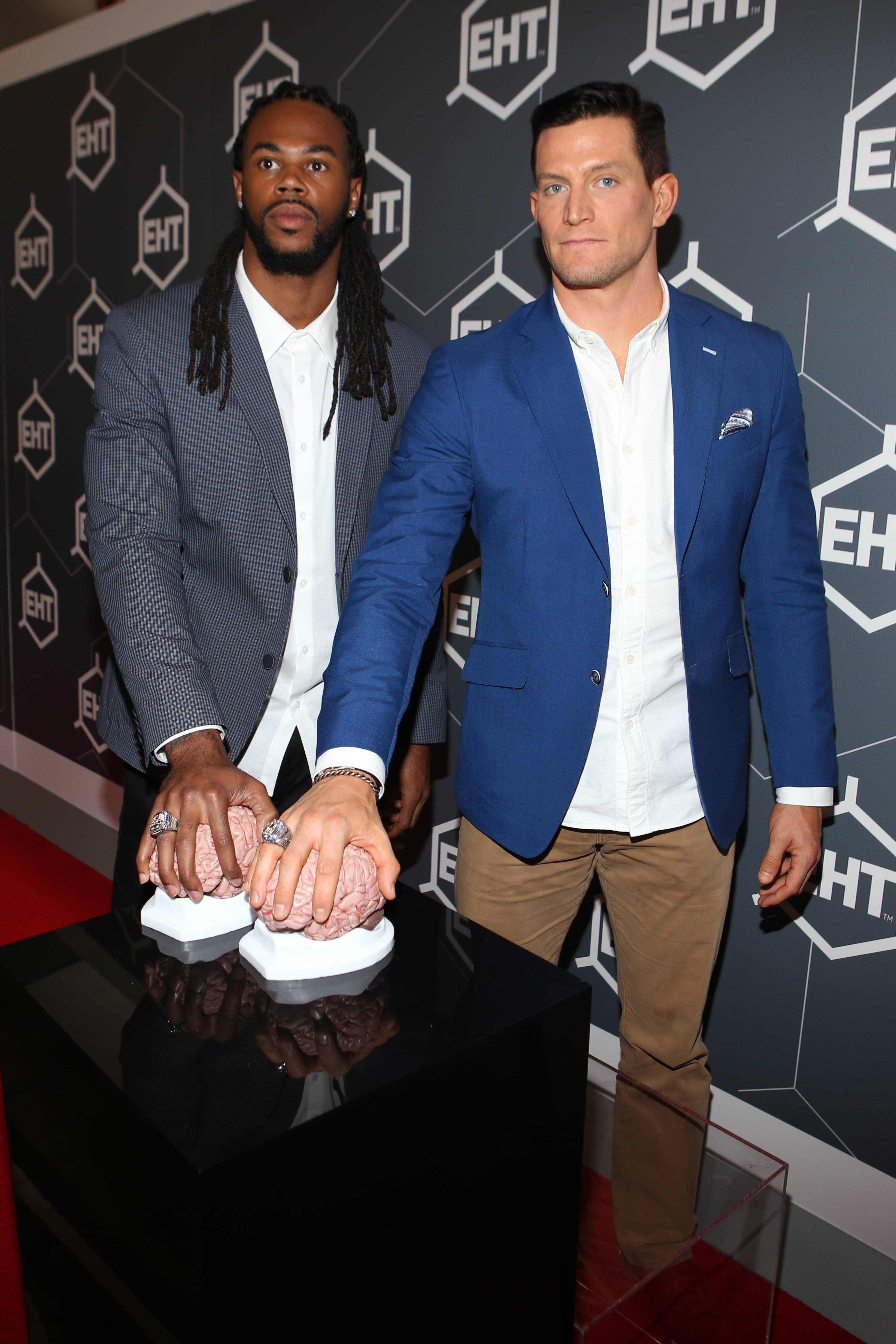 Sidney Rice (left) and Steve Weatherford (right) announce their plans to donate their brains.
Current New York Giants punter Steve Weatherford and former Seattle Seahawks wide receiver Sidney Rice announced Tuesday that they have decided to donate their brains to science in an effort to better understand the long-term cognitive effects of football.
The two NFL champions made the announcement at a press conference in celebration of Brain Injury Awareness Month.
"I know it may surprise some people that I'm donating my brain," Weatherford wrote in a statement provided to The Huffington Post. "But it's going to a great cause, and hopefully it'll help everyone realize that they need to be healthy and take care of their brains like they need to take care of their bodies."
"From the time I was a young boy, my parents always taught me to be a giving person. And there's no greater gift than the gift of life," Weatherford added. "Now, through this special initiative, I have the opportunity to help save a lot of lives by donating my brain."
"I feel my story is important to tell this month because I suffered some serious concussions in my career," Rice said in a separate statement provided to HuffPost. "It took a lot for me to walk away, but I had to think about my health and what the impact might be in the long term."
"So, when it came up that [March] was Brain Injury Awareness Month, I thought it was a really exciting opportunity to help represent the cause as someone who has taken a stand on this issue in my own way, and might inspire others [to do the same]."
Related