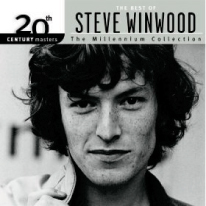 Steve Winwood has just announced his summer schedule, and it's grueling. But he's young enough to handle it, isn't he? Winwood is a permanent kid to many of his older fans. It could be his boyish face, tousled hair and lean body. But there are other reasons. Fans 67 and older were barely in their 20s when they heard his voice fronting Britain's Spencer Davis Group in the mid-60s. He was a boy wonder as he was not yet 16 then. But reverse those two numbers, because Winwood is now 61.
He's obviously a youthful 61 considering the following schedule. Starting June 30, he'll begin a 21-city, 33-day U.S. summer tour as special guest of his pal Carlos Santana. Add to that his performance at Eric Clapton's Crossroads Guitar Festival in Chicago June 26. Plus these two guitar geniuses will have just wrapped a 16-city, 26-day E.U. tour. Winwood must agree with his own song lyrics: "While you see a chance, take it." The U.S. tour begins in St. Paul, then see-saws south mostly on the eastern side of the U.S. and Canada, ending August 1 in West Palm Beach.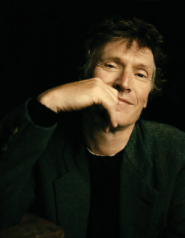 Winwood's second wave of fans discovered him when British rockers were providing the fresh forbidden fruit that ripened in the psychedelic late 60s. His next group, Traffic, fit that description perfectly. Early fans will never forget this super-group he co-founded, while still a teenager, with Dave Mason, Chris Wood & Jim Capaldi in 1967. They cooperated to produce some of the most mysterious, experimental tunes ever heard on the radio - songs like "Hole in My Shoe" and "Paper Sun." Several of these minor chord songs haunted their brilliant first album Mr. Fantasy (re-released as Heaven Is In Your Mind). It saw two songs climb to #1. While this complex album wasn't considered commercial, it is embedded in the history of rock and the hearts of those who "got it." The band members' talents blended superbly, but the personalities didn't always.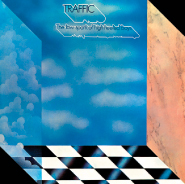 In 1969, Winwood joined Clapton and Ginger Baker to produce one album as Blind Faith, then returned to Traffic. They won kudos for their fifth album, the funky Low Spark of High Heeled Boys. But after 1974, the group was kaput. Winwood put out a solo album in 1977, then retreated to write.
Like other English musicians, he moved to the States. While living in Nashville, he found his wife Eugenia. They now live in a 300-year old manor house in England's midlands with their four children. Winwood grew up in this area. About a year ago, CBS Sunday Morning filmed him strolling to work at the music studio on his property (a converted barn), his dogs by his side. It sure sounds like "the high life."
Most of his 1980s hits were upbeat. There was "Valerie," "Talking Back to the Night," "Freedom Overspill," "Higher Love," "Roll With It," and the title song from his Grammy-winning album Back in the High Life. Since then, his best work has been while collaborating; e.g., plumbing the depths of blues with Clapton. Some of their work has been memorialized on Live From Madison Square Garden.
So how does he play with younger listeners? To hear it straight from a 15-yr old, here's a quote from his 2008 review on iTunes. He had purchased Feelin' Alright: The Very Best of Traffic after his dad bemoaned the lack of Traffic's music on the radio.
After listening to it about three times, I realized that I love every single song. This album is incredible and addictive - it's probably my favorite album.
Regarding the same album, iTunes published this quote from an ex-hippy who grew up in the 60s:
Omigosh - this took me right back to my much younger days. I discovered when listening to it now, you don't even have to be stoned to enjoy it.
If you get to one of the tour's concerts and Steve offers an encore, shout "GLAD!" It's one of the most cheerful songs Traffic ever did. Winwood's piano skills on this will make you, well...glad. For tour cities, venues and dates, visit http://www.stevewinwood.com/events.

REAL LIFE. REAL NEWS. REAL VOICES.
Help us tell more of the stories that matter from voices that too often remain unheard.