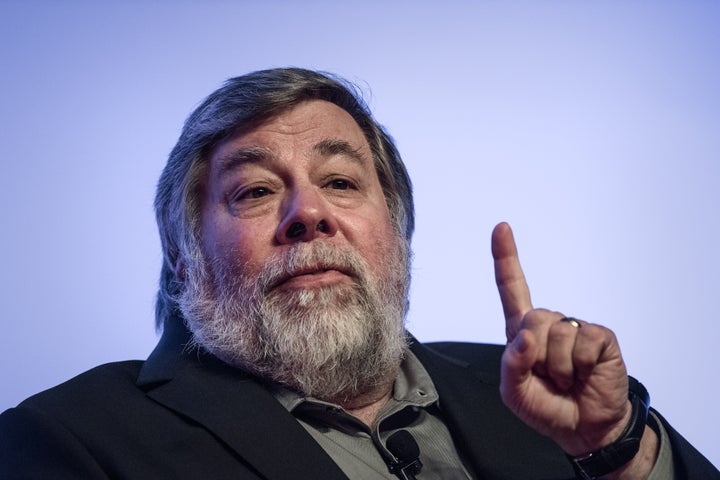 Apple co-founder Steve Wozniak just threw some shade at Uber.
On Monday, at the Future Transport Summit in Sydney, Australia, Wozniak denounced the ride-hailing company's disputed labor practices and critiqued what he sees as its monopolistic ambitions, according to Mashable.
"Like a lot of people, I have some distrust of Uber and how their drivers don't really realize at first that they aren't making much money, maybe losing money on the wear and tear of their cars," Wozniak told reporters at the summit.
"That's how I think of Uber: Not very nice thoughts," Wozniak added.
David Rohrsheim, general manager of Uber in Australia, responded to Wozniak's remarks by noting that Uber drivers have a job with rare flexibility.
Wozniak isn't alone in criticizing the app. Class-action lawsuits filed by Uber drivers in California and Michigan argue that the company wrongly classifies its workers as independent contractors, allowing it to drive down their wages and withhold benefits. As contractors, drivers are exempt from minimum wage requirements and don't receive certain state and federal benefits. Both lawsuits contend that Uber drivers are, in fact, employees, a designation that comes with greater labor protections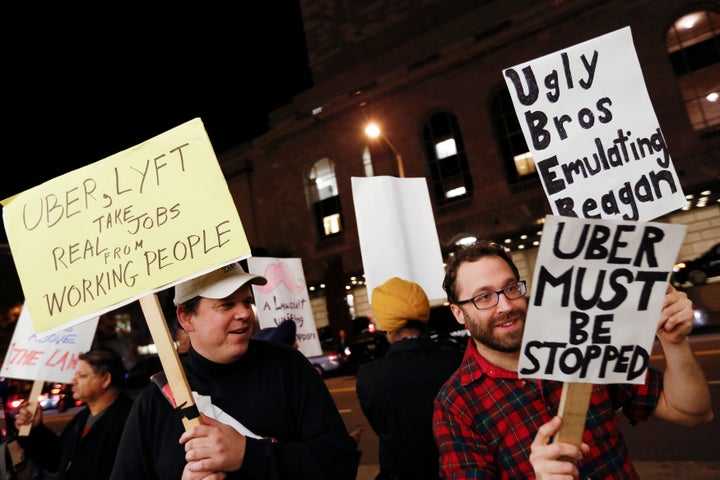 Wozniak added that he'd prefer to use Lyft from now on.
Lyft, which is Uber's main competitor in the U.S., agreed in January to expand benefits for drivers. Lyft drivers can no longer be fired at will and have the right to settle termination and pay disputes through arbitration. Despite those gains, Lyft drivers, like Uber drivers, are still considered independent contractors.
Wozniak told reporters he'd also like to see more competition in the ride-sharing market. "I would rather there be a lot of competitive forces," Wozniak said. "I'd like there to be four or five choice that are like Uber anywhere you go."
The Woz might get his wish. Several new ride-sharing services are scheduled to hit roads soon. Chariot for Women, which launches Tuesday, is an alternative ride-sharing service with all-women drivers, exclusively for women. Another service, Juno, hopes to become Uber's mirror opposite. It's drivers will not only have employee status, but will also get equity in the company, in addition to several other perks.
Despite his concerns about Uber, overall, Wozniak isn't too worried about the sorts of economic changes Uber represents.
"You might come up with a new technology and some old jobs disappear and there are robots building cars," he said. "Well, the jobs pop up somewhere else. The economy just shifts, it moves."
Popular in the Community