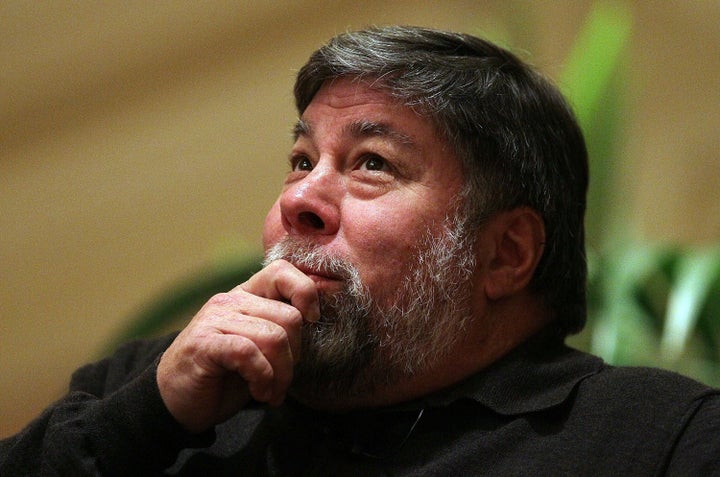 Steve Wozniak's Toyota Prius has an acceleration problem, according to the Apple co-founder. And Wozniak believes it has something to do with the vehicle's software.
For its part, Toyota did not include Prius models in its sweeping recall to correct accelerator problems, though new questions have surfaced about brake problems in the Prius.
The billionaire told Bloomberg that he believes his vehicle's accelerator problems are software related and that he has complained about the problem to Toyota and the U.S. government for two months, with no response. Bloomberg reports:
Wozniak's 2010 Toyota Prius can unintentionally accelerate to as much as 97 miles (156 kilometers) per hour when he uses cruise control to increase his speed, he said in an interview yesterday. Toyota and the U.S. National Highway Traffic Safety Administration haven't responded to his complaints in the past two months on what may be a software-related glitch, he said.

"It's scary when it happens," Wozniak, 59, said from San Jose, California. "I've had trouble getting both the government safety agency and getting Toyota to listen to me."
"Toyota has this accelerator problem we've all heard about," Mr. Wozniak said last week at Discover Forum 2010 in San Francisco, reported CNET.com (via Autoblog). "Well, I have many models of Prius that got recalled, but I have a new model that didn't get recalled. This new model has an accelerator that goes wild, but only under certain conditions of cruise control. And I can repeat it over and over and over again -- safely."
U.S. Transportation Secretary Ray LaHood said Wednesday that his department had received new complaints about electronics and would undertake a broad review, looking beyond Toyota vehicles, into whether automobile engines could be disrupted by electromagnetic interference caused by power lines or other sources. Toyota has said it investigated for electronic problems and failed to find a single case pointing that direction.
Related
Popular in the Community