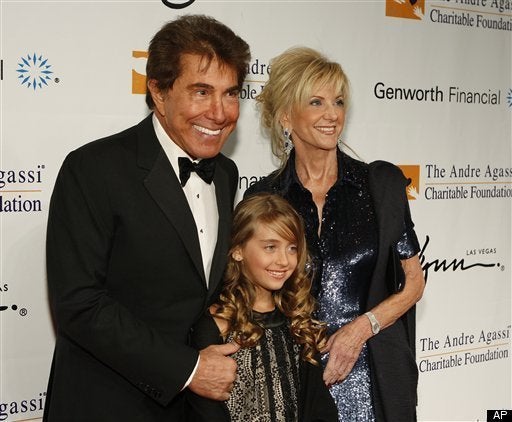 LAS VEGAS (AP) -- Casino billionaire Steve Wynn agreed Wednesday to transfer control of $741 million worth of his stock in Wynn Resorts Ltd., where he is CEO, to his wife, Elaine, as part of a divorce settlement.
The transfer, which involves, more than 11 million shares, leaves the Wynns each with about 18 percent of the company's outstanding stock, according to Securities and Exchange Commission documents filed Wednesday. The transferred shares were previously communal property.
The Las Vegas-based casino company declined to comment on the filings.
Its stock closed at $66.96 on Wednesday after losing 89 cents, or 1.3 percent.
As part of the agreement, the Wynns both agreed to disavow their right to vote on behalf of 24.5 million shares owned by Aruze USA, a subsidiary of Japanese gaming machine maker Universal Entertainment Corp., and its founder and president, Kazuo Okada, who is vice chairman of Wynn's board.
Aruze holds nearly 20 percent of Wynn Resorts' outstanding stock.
The Wynns filed for divorce March 5 in Las Vegas and the case was sealed the same day, keeping details out of public view.
Elaine Wynn is a longtime member of the company's board and was re-elected to a three-year term in May. Steve Wynn said of her renomination that the company was delighted to have her for another term.
The couple, who met in college, were married in 1963. They divorced in 1986, but remarried five years later. Elaine Wynn, a former beauty queen, is a regular at Las Vegas charity and social events.
Vogue magazine once called her ''the unofficial queen of Las Vegas.''
The couple has two adult daughters, Kevyn and Gillian.