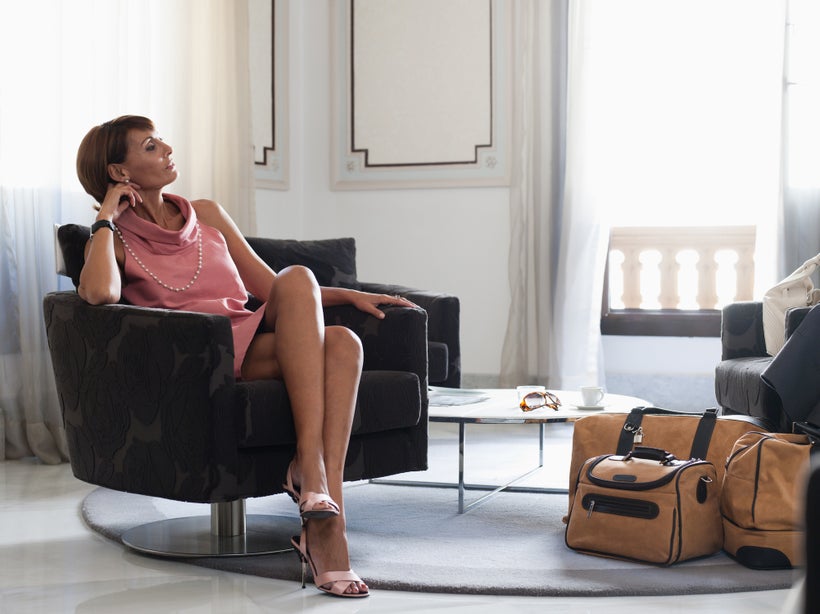 "I have never, ever seen anything that was more intuitively dead-on to making the guest experience seamlessly delicious, effortlessly convenient, than the ability to talk to your room and say, "Alexa, I am here, open the curtains, lower the temperature, turn on the news." She becomes our butler at the service at each of our guests."— Steve Wynn, 2016
In 1927 the Boston Park Plaza Hotel was the first hotel to provide guest radios in each room, a luxury never before offered on such a wide scale. To put this in perspective, the radio in the late 1920s was growing extremely popular and was increasingly becoming a primary source of news, entertainment, and music, similar to what the TV and the Internet would become for later generations. However, it wasn't until 1933 that two-thirds of Americans would own one.
Voice Room Service: The Idea Started Here
In early 2016, a few days after answering this question, dozens of non-tech businesses contacted me. From grocery stores to restaurants to hotels I held many calls and meetings. Below was the question and my answer that drove so many requests:
A few of the hotels that contacted me [1] immediately saw the promise of Voice First. I spoke about my research in voice technologies for the last three decades and how I saw it redefining the entire computer industry. I also spoke about how Voice Room Service would be a defining moment where technology and service would combine to make a hotel experience spectacular.
I had privately shared the idea of Voice Room Service mediated by a Voice First device as far back as 1989 in my Voice Manifesto. I created a very limited demo that ignited the idea. This idea plus a few demos of my improved ideas and my later writings [2] have been the basis of what I assert will be the largest trend in luxury and resort hotels in 2017:
The Person That Has Defined The Modern Resort Hotel Experience Goes Voice First
On December 14th, 2016, Steve Wynn announced that all 4,748 rooms of his properties at Wynn Las Vegas would have a commercial and secure version of the Amazon Echo Alexa system.
LAS VEGAS, Dec. 14, 2016 /PRNewswire/ -- Wynn Las Vegas and Amazon announce plans to equip all 4,748 hotel rooms at Wynn Las Vegas with Echo, Amazon's hands-free voice-controlled speaker. The introduction of this technology into every guest room, beginning this month with installation in suites, will be an industry first in the world, allowing guests of Wynn Las Vegas to control various hotel room features with a series of voice commands via Alexa, the brain behind Echo. "As we have moved through the years, technology has always played an important part in our resorts," said Steve Wynn, Chairman and CEO of Wynn Resorts. "The thing that Amazon has done with Alexa is quite perfect. If I have ever seen anything in my 49 years of developing resorts that has made our job of delivering a perfect experience to our guests easier and help us get to another level, it is Alexa. The ability to talk to your room is effortlessly convenient. In partnership with Amazon, becoming the first resort in the world in which guests can verbally control every aspect of lighting, temperature and the audio-visual components of a hotel room is yet another example of our leadership in the world of technology for the benefit of all of our guests."
Luxury Defines The Resort Hotel Experience
The hotel industry has always needed to offer the latest technologies to its guests. They constantly must provide unique and luxury accompaniments that are uncommon for the average high-income client or business traveler [4]. The resort luxury hotel has even more imperative to create a customer experience that is both memorable and delightful.
We travel for many reasons. One is to experience luxury and access a level of comfort we just do not afford to ourselves at home, for so many reasons. This lack of comfort is one reason why luxury hotels are in a constant search to delight and fascinate their guests. From having air conditioning, TV, cordless phones, flat panel screens, and high thread count cotton bedding, they endeavor to make our stay memorable. Just as the flat screen TV overtook the picture tube TV in hotel rooms, Voice First systems at hotels will influence many guests to acquire similar technology and service at home.
The use of devices like Echo can create an environment where a 24-hour butler attends to your every need. I have identified over 200 use cases just in a luxury hotel, including:
Room service
Intro to room amenities
Mini bar
Light control
Curtain controls
Thermostat controls
Door locks
Do not disturb
Alarm clock
Music
News
Sports
Weather
TV Channel Selection
Housekeeping
Check out
Rewards and Profile updates
Car Valet
Shuttle service
Uber
Taxi
Bus
Hotel features and events
Local guides to attractions/events
Books and audio books
E-mail
Magazines
Bedtime stories for the kids (and all of us)
Voice First Devices Expected At All Luxury Hotels
Steve Wynn has a history of exceeding the expectations of his guests at the properties he builds. He has a history of innovation and luxury. So it was not a far reach for Steve to understand just how powerful a voice first device in a hotel room would become. He immediately recognized the potential and went about building partnerships to craft a hotel room service solution. He chose Amazon and the technology Alexa.
I know there is no doubt that a Voice First device will be an expected part of the luxury hotel experience just as flat screen TVs are today. I also see a day where it will go downmarket to higher-end hotels.
Voice is the ultimate user interface, it will define the next computer revolution, and it will determine commerce and payments to the degree that the web and the app could not. A Voice First device has a unique ability to pair real-world services with the efficiency of computers tied to machine learning and artificial intelligence. All of these pieces converged perfectly in 2016.
"Alexa, open room service," is just the start. Wait until you see what Disney has coming up.
This question originally appeared on Quora - the place to gain and share knowledge, empowering people to learn from others and better understand the world. You can follow Quora on Twitter, Facebook, and Google+. More questions:
REAL LIFE. REAL NEWS. REAL VOICES.
Help us tell more of the stories that matter from voices that too often remain unheard.
This post was published on the now-closed HuffPost Contributor platform. Contributors control their own work and posted freely to our site. If you need to flag this entry as abusive,
send us an email
.