Donald Trump's embattled chief strategist has a habit of layering multiple shirts on top of one another. And we don't mean something normal, like an undershirt and a sweater. We mean two button-down collared shirts. Over one another.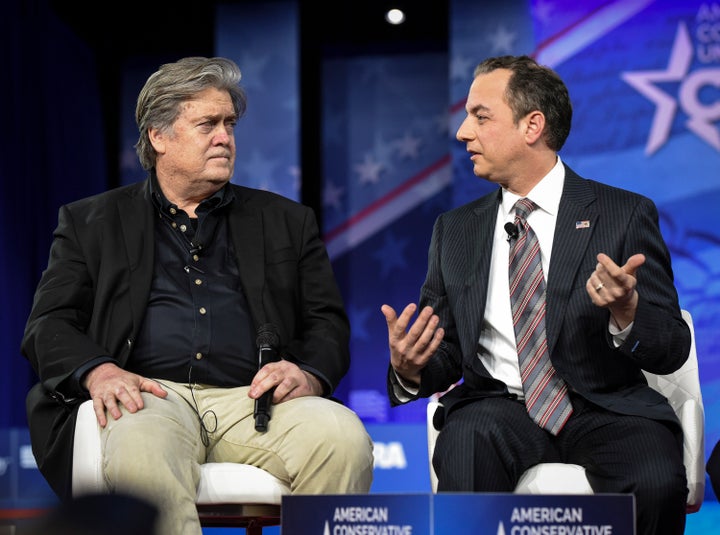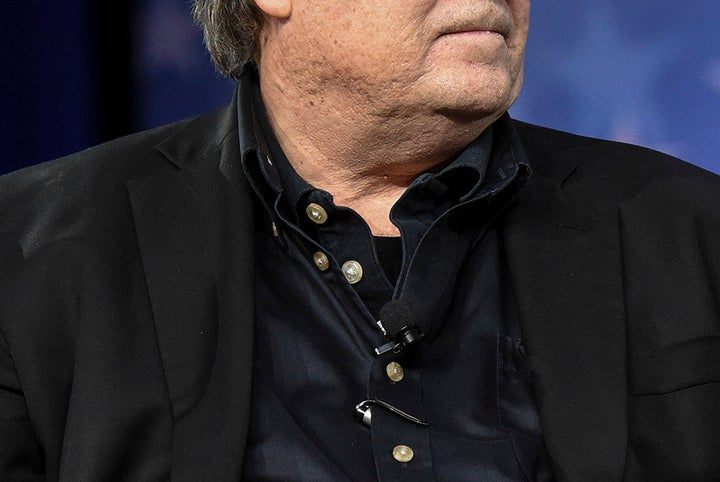 ...and in horrified headlines:



That got us wondering, though: Does anyone else actually do this? After a bit of digging and trying to wrap our minds around the whole thing, we did find at least one other iteration of this look: On J.Crew's website, no less!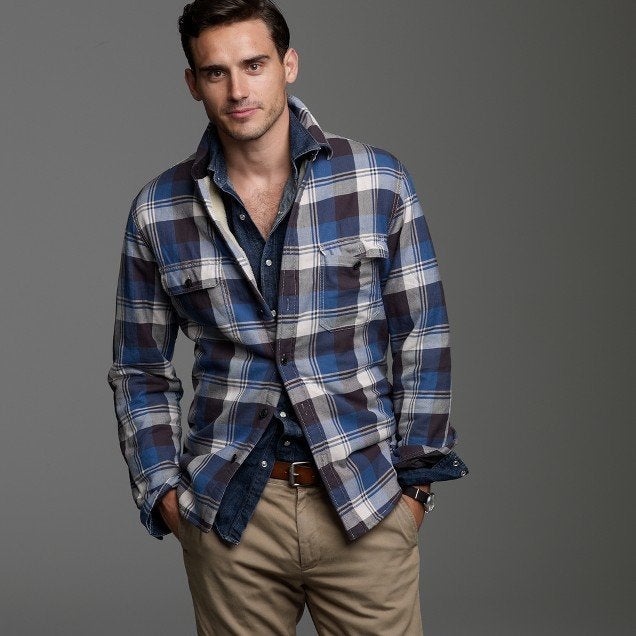 For what it's worth, even in its trendiest form, the whole buttoned shirt over a buttoned shirt still looks pretty ridiculous. Plus, the shirt from J.Crew is "sherpa lined," more like a jacket-type garment and therefore slightly less offensive.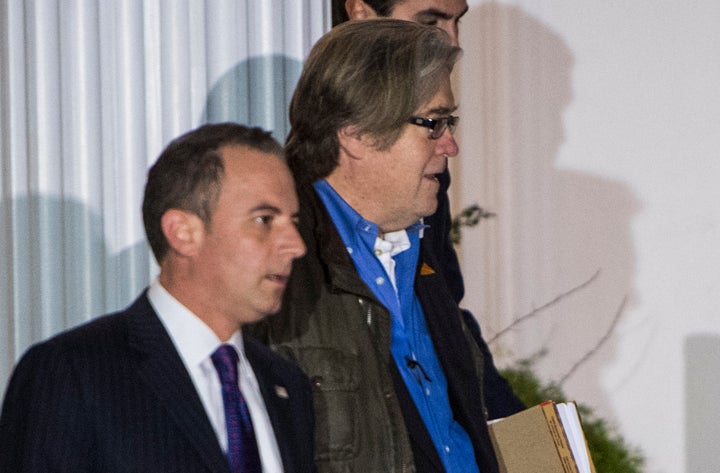 The mag also assured its readers that this is not a trend they need to worry about adopting anytime soon.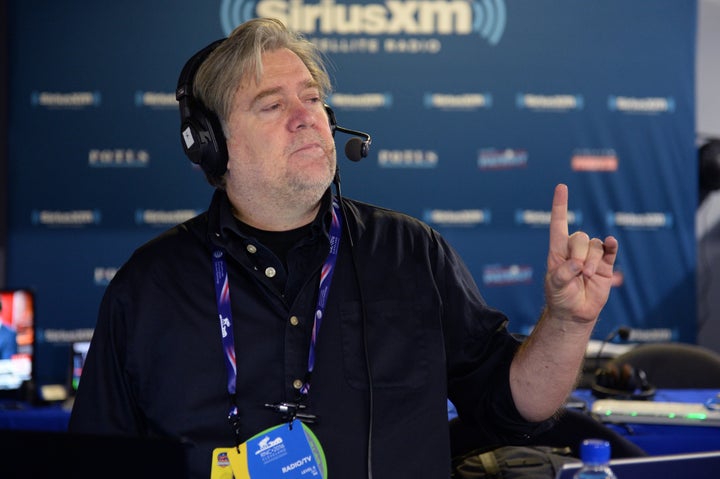 "This is not something that anyone except for Steve Bannon does," they wrote.
Fashion blogger Ryan Dziadul expressed a similar, if not slightly less judgmental sentiment. "I'm all for fashion experimentation, breaking the so-called rules, and wearing what you want to wear," he told The Huffington Post. "But wearing two button-down shirts at the same time is just weird. It just seems so…uncomfortable, and not to mention time-consuming."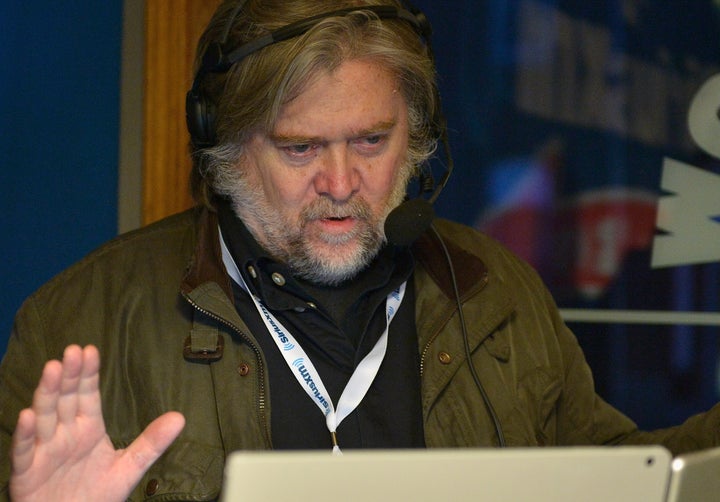 Dziadul's advice to Bannon?
"If you're desperate to layer, add a scarf," he said. "But then again, Steve Bannon doesn't seem like the kind of guy who minds weirding people out."
All in all, the style just seems incredibly unnecessary, unless Bannon is hiding something under all those layers. Like, say, information about Russia? A dart board with Kushner's face on it?