NEW YORK -- On Thursday, Time magazine published Steven Brill's deeply reported, 24,000-word cover story on America's health care system, the longest article by one writer the magazine has ever published. The cover story quickly started getting buzz on Twitter Thursday morning, and Brill is set to appear on "The Daily Show" and "The Charlie Rose Show" Thursday evening.
But Brill's piece was originally slated to run last month in The New Republic. It was set to appear on the cover for the much-hyped relaunch issue under Chris Hughes, the Facebook co-founder who bought the nearly century-old magazine last year and became its editor-in-chief. Brill told The Huffington Post that he considers Hughes to be a "liar" since he committed to running the health care investigation on the cover of the relaunch issue while simultaneously pursuing an interview with President Barack Obama, which ended up running on the cover instead. Brill said he would not write for The New Republic again.
By his account, Brill met last June with New Republic editor Franklin Foer, who spoke about relaunching the publication and his determination "to make it a different type of Washington magazine that would do nitty-gritty long-form journalism." Brill said he told Foer that he's always wanted to write something about why health care costs so much. "I wanted to follow the money and get the price tag," Brill recalled. He said that Foer offered him "a ton of money" to write that piece as the cover story for the relaunch issue and promised significant promotion for it.
Although Brill said his wife called him a "schmuck" for making a deal with The New Republic, rather than a magazine that could offer him a larger platform, he was committed to doing the piece for the relaunch issue. Brill said he worked on it through the summer, and was in contact with Foer and Hughes in September upon realizing the "explosive stuff" he'd uncovered and planned to use for the article.
Brill said his only early concern about the piece came up in email conversations with Foer and Hughes, in which the editors referred to it as "the single-payer article" -- a description Brill felt didn't capture the thrust of the piece and falsely suggested he was taking an editorial position in favor of a single-payer health care option.
Otherwise, Brill said the process was "going wonderfully" until he saw the planned cover art on Jan. 15. Brill described the cover to The Huffington Post as "ridiculous." He said it featured an underwear-clad young man strapped to a desk chair with "duct tape wrapped around him and IV tubes coming out of him."
"It was something you would do if you were really drunk and ran the college newspaper," Brill said.
But later that day another problem arose. Brill said that Hughes told him Anita Dunn, Obama's former communications official whose firm, SKD Knickerbocker, was doing publicity for the magazine's relaunch, had helped The New Republic land an interview with Obama in the Oval Office. Hughes -- who worked for Obama's 2008 presidential campaign and has attracted criticism for participating in the oval office sit-down along with Foer -– told Brill that the interview would be running on the cover of the relaunch issue instead of his piece.
Brill said he told Hughes that Obama wouldn't say anything particularly newsworthy, but the editor-in-chief was determined to make the Obama interview the cover story. Hughes offered to put the health care story on the cover of the next issue, but Brill declined.
He said he suggested it was foolish to put the Obama interview on the cover, given Hughes' ties to the president. "No one's going to read your next issue," Brill recalled saying.
In addition, Brill said that Hughes informed him that The New Republic had put in a request to interview Obama in July, even though he was assigned to report and write the cover story for the relaunch issue. For that reason, Brill said he believed Hughes had not been forthright about his stated commitment to run the health care piece on the cover.
"There isn't any amount of money that would let me do business with that guy," Brill added. "He's just a liar." Brill said he doesn't blame Foer for what happened.
Hughes did not respond to a request to discuss the situation with Brill's cover story. Dunn did not immediately respond to a request for comment either.
"Steve wrote an important story. I'm glad that it found a home and am sorry that it didn't ultimately land with us," Foer said in an email to The Huffington Post.
Foer dismissed the suggestion that Dunn had played a role in brokering the interview with Obama. "Chris and I applied for our interview through the White House communications shop," Foer said. "They were instantly interested. We didn't need external help nabbing the interview. Anita Dunn's firm, SKD Knickerbocker, did help with publicity for the relaunch."
The author of several books and founder of CourtTV and American Lawyer magazine, Brill currently serves as co-CEO of Press+, a company that has launched metered pay walls for news organizations. He said he messengered a check to Hughes' office the night of Jan. 15 to return payment for the health care story and reached out to other magazines. He discussed publishing it with The New York Times Magazine and The New Yorker, both of which he has written for in the past, before deciding to go with Time, according to magazine sources.
In the end, Brill said Time did a "fabulous job" in publishing his story, which runs over 36 pages in the magazine and includes "great" photos and graphics.
A sentence in this story was altered after publication to clarify that Brill called Hughes a "liar" for pursuing the Obama interview for the relaunch issue after committing to run his health care story on the cover.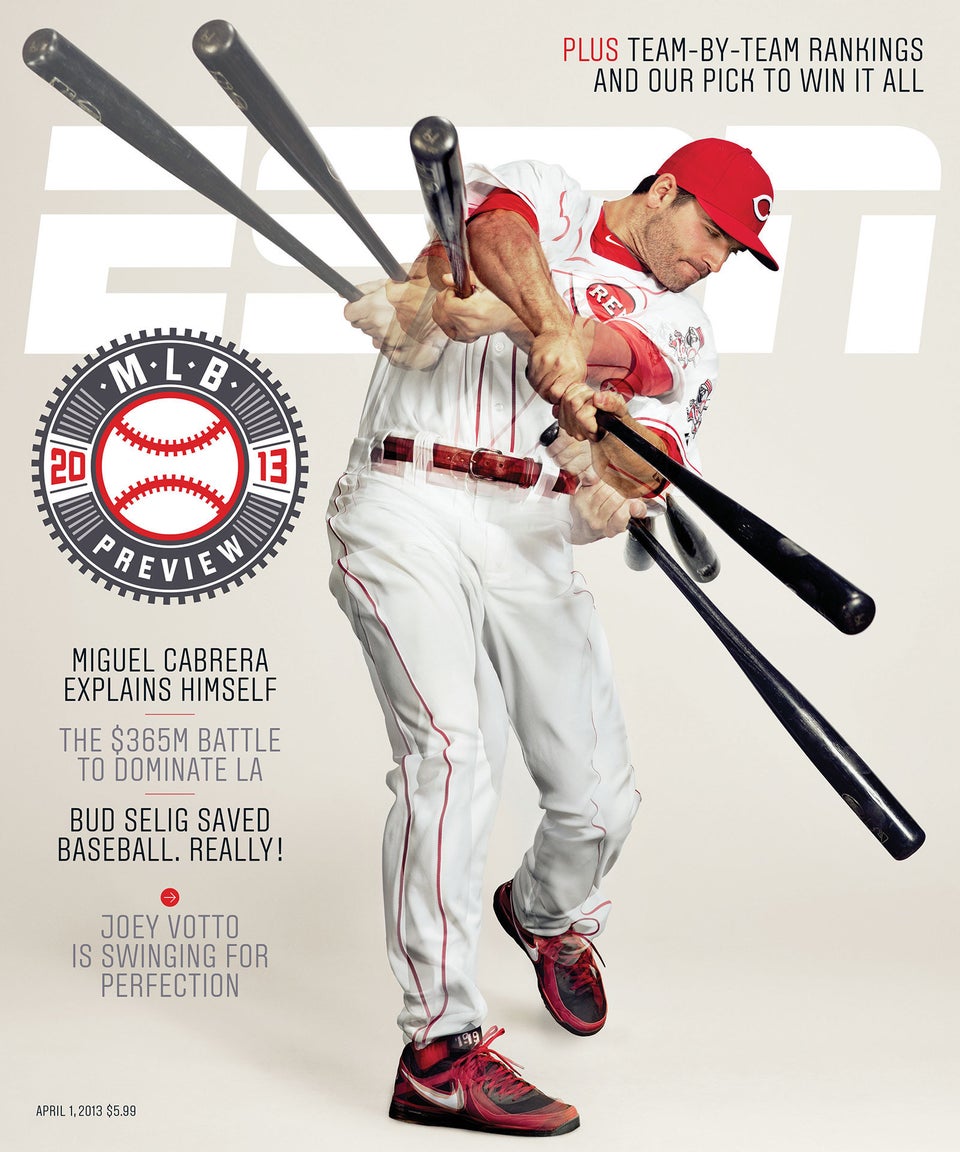 Top 25 Magazines Of 2013
Popular in the Community