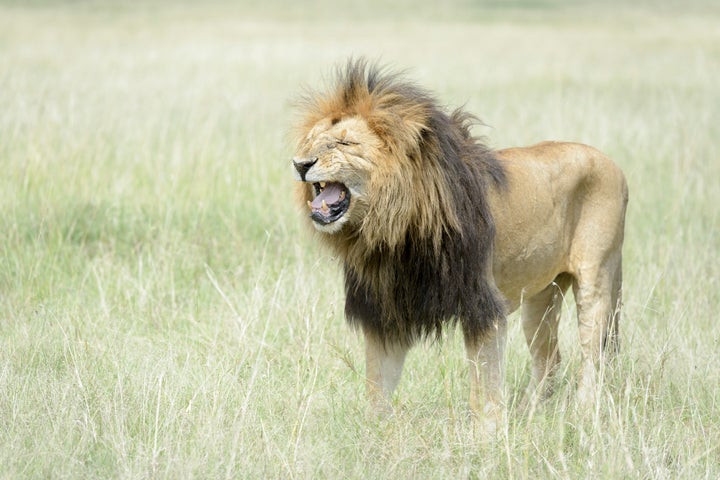 Steven Chancellor, an Indiana coal executive who raised more than $1 million for President Donald Trump's 2016 campaign, has obtained permits to import the heads and hides of at least three male lions from Africa since being tapped last year to advise Interior Secretary Ryan Zinke about the benefits of international hunting.
The retroactive permits, issued by the U.S. Fish and Wildlife Service (FWS) in early June and obtained by HuffPost through a public records request, apply to two lions Chancellor killed for sport in 2017 and a third he hunted in 2016. All three animals were killed in Zimbabwe, one of the African nation's where the Trump administration lifted Obama-era bans on the importation of such animal parts.
An avid trophy hunter, Chancellor has killed hundreds of exotic animals, including at least 18 lions, 13 leopards, six elephants and two rhinos, The Associated Press reported.
In March, Zinke named Chancellor and several other gun and trophy hunting advocates to a new International Wildlife Conservation Council. The 16-member board's duties include advising the agency chief on removing barriers to importing legally hunted wildlife, streamlining the permitting process and reviewing import bans ― and in some cases lifting those prohibitions.
Tanya Sanerib, international legal director at the Center for Biological Diversity, told HuffPost in an email that it is "profoundly disturbing" to see Chancellor getting import permits from the very agency he advises.
"You can't point to a more obvious conflict of interest," she said. "If any doubt remained, this unsavory situation demonstrates conclusively that Secretary Zinke is in bed with the trophy hunting industry."
Last year, the Interior Department sparked controversy when it lifted Obama-era bans on importing elephant and lion trophies from Zimbabwe and Zambia ― a decision first made public by Safari Club International, a trophy hunting advocacy group with close ties to Zinke. Facing widespread public outrage, Trump swiftly suspended the department's decision. In a post to Twitter, he condemned big-game trophy hunting as a "horror show," and said he was unlikely to allow such imports.
Despite the president's pledge, the FWS issued a formal memo on March 1 that said it would consider permits to import trophies taken from elephants, lions and bontebok, a species of antelope, hunted in several African countries on a "case-by-case" basis. The guidelines effectively reversed the Obama-era bans on the import of such trophies.
Records show that between March 1 and Oct. 23, the date FWS completed HuffPost's records request, the agency issued permits for 17 hunters to import 19 sport-hunted lion trophies from Africa. Chancellor received a pair of permits covering his three lion kills, making him the biggest immediate beneficiary of the Trump administration's decision.
Chancellor did not respond to a request for comment Monday. The Interior Department also did not respond.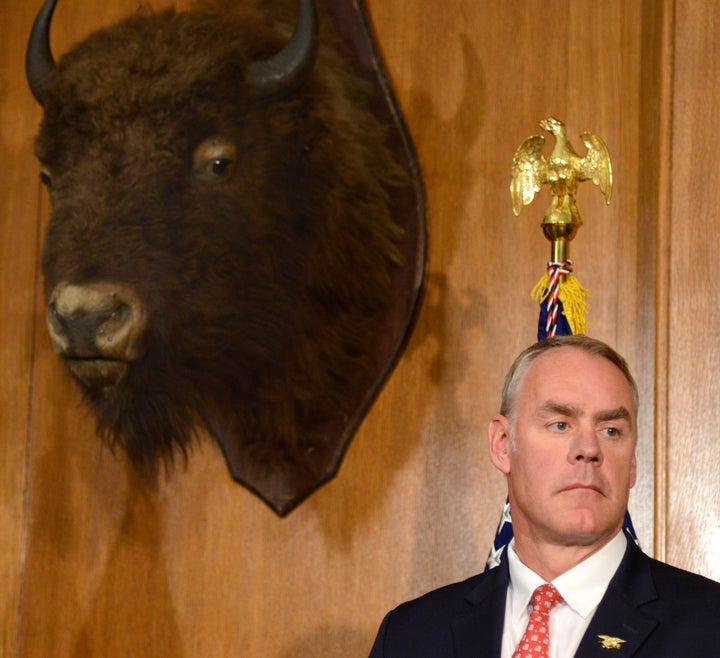 One of the federal permits appears to be for a lion Chancellor killed in the summer of 2016 in Bubye Valley Conservancy, a cattle ranch in southwestern Matabeleland, Zimbabwe. Records available on FWS's website show that Chancellor first applied for a permit to bring home the skin, skull, teeth and claws of the animal in January 2016, before the hunt and during the Obama-era ban.
Documents included with Chancellor's 2016 application show that he paid around $60,000 for that hunt. Representing him in his effort to obtain the permit was Conservation Force, a trophy-hunting advocacy group and law firm based in Louisiana. The nonprofit's president, John J. Jackson III, is also on Zinke's advisory hunting council.
In July 2017, Jackson spearheaded a letter outlining trophy hunters' "urgent wish list" for Zinke. In it, he and executives at several safari clubs and sport hunting advocacy groups urged the interior secretary to change some policies that would ensure hunters could bring exotic wildlife killed in other countries into the U.S. Within months, FWS started fulfilling that wish list, as HuffPost previously reported.
The second permit covers two lions Chancellor killed in Bubye Valley Conservation in October 2017. In its lengthy approval, the agency determined that importation of the trophies "will enhance the propagation or survival of the species."
HuffPost's records request also sought trophy import permits granted for African elephants and bontebok. The agency's response would indicate it issued no import permits for those species between March 1 and Oct. 23.
African lions were listed under the Endangered Species Act in 2015. A provision of the law, which is intended to safeguard threatened species and the habitats critical to their survival, allows for sport-hunted trophies to be imported if the government determines that hunting will help safeguard the population. Trophy hunters argue that expensive safari hunting is crucial to the conservation of big game species.
In August, conservation organizations, including the Center for Biological Diversity and the Humane Society of the United States, sued the Trump administration, arguing that it illegally stacked the advisory council with individuals who have a financial interest in hunting and importing big game trophy species.
This story has been updated to clarify the dates covered by HuffPost's records request.
Popular in the Community