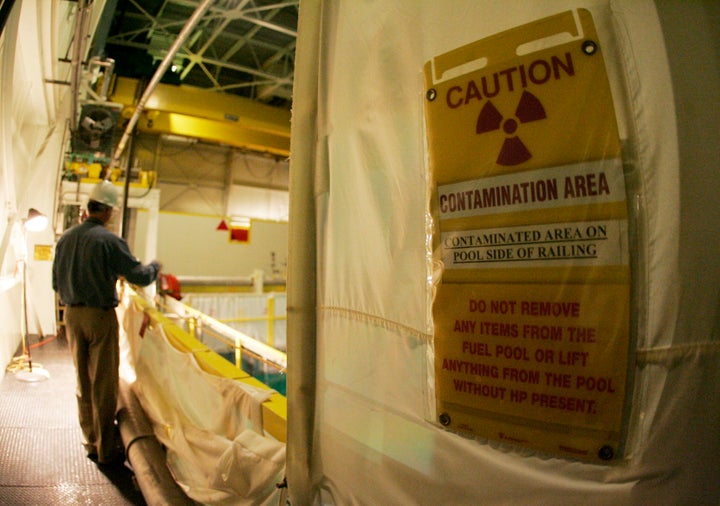 WASHINGTON -- Energy Secretary Steven Chu weighed in on Sunday on a controversial nuclear reactor located near New York City, saying that the administration needs to look at whether it should stay where it is.
At issue is the Indian Point Energy Center, located just 34 miles from New York City. The nuclear plant supplies approximately 25 percent of the city's power, and it has the backing of New York City Mayor Michael Bloomberg (I). As WNYC notes, "Reactors two and three were built in the 1970s and were slated for a 40-year-life. As in the rest of the country, plant operators are hoping to get an additional 20 years of productivity [out of] their reactors."
But New York Gov. Andrew Cuomo (D) is calling for the plant to be shut down. His comments came after MSNBC recently reported that Indian Point's No. 3 reactor has a high risk of earthquake damage, based on an analysis of data from the U.S. Nuclear Regulatory Commission.
"I've had concerns about Indian Point for a long time," said Cuomo, adding, "I understand the power and the benefit. I also understand the risk. This plant in this proximity to New York City was never a good risk. But this is new information that we're going to pursue."
New York State Attorney General Eric Schneiderman (D) agrees with Cuomo against relicensing Indian Point.
On "Fox News Sunday," host Chris Wallace pointed out to Secretary Chu that the "Nuclear Regulatory Commission has called for a 50-mile evacuation zone around the reactor in Japan," but the Indian Point plant is much closer than that to New York City.
"Well, I think, again, the evacuation plans of the Indian Point reactor will be looked at and studied in great detail," replied Chu. "The Indian Point reactor is not in the situation like in Japan, but I think, again, we will be looking at whether those evacuation plans are adequate. ... And again, we're going to have to look at whether this reactor should remain. But, again, I don't want to make any -- jump to some judgment about what we should do going forward."
Wallace followed up and asked, "But are you saying the issue of whether to keep Indian Point in operation is in doubt, is something you're going to review?"
Chu clarified that keeping Indian Point open is a decision that will be made by the Nuclear Regulatory Commission, which will be reviewing it. "But again, this is not to say that we believe that reactor is unsafe," he added. "We believe that reactor is safe. There is constant scrutiny of the reactors in all of our plants around the United States."
Support HuffPost
The Stakes Have Never Been Higher
Popular in the Community