July 28 (Reuters) - Hedge fund billionaire Steven A. Cohen did not let the filing of criminal charges against his $14 billion SAC Capital Advisors get in the way of a party this weekend at his vacation estate in tony East Hampton, New York.
The Saturday night party at Cohen's 10-bedroom home on Further Lane took place two days after federal prosecutors in New York announced a five-count criminal indictment against SAC Capital that portrayed the 21-year-old Stamford, Conn.-based fund as a breeding ground for unlawful insider trading.
The lavish affair, which one source said included delivery of $2,000 worth of tuna from a local fish store to Cohen's home, was planned before the charges were filed. A person familiar with the event said the party, attended by a few dozen people, was intended by the 57-year-old manager to show support for ovarian cancer research, though it was not a fundraiser.
On Friday, lawyers for SAC Capital entered a not guilty plea to the charges. Some in the hedge fund industry said a fierce determination to carry on business as usual was behind Cohen's decision to go ahead with the bash at his 9,000-square-foot home on a street famed for its waterfront mansions.
Cohen, whose estimated fortune is $9 billion, set up shop in 1992 with just $25 million and earned a reputation as of the greatest stock traders of his generation. His firm has posted a 25 percent average annual return, one of the best performance track records in the $2.4 trillion hedge fund industry, despite charging investors some of the highest fees.
SAC Capital, after the indictment was announced, sent an email to employees and investors saying the firm would operate as normal. It stressed that prosecutors did not intend to take any action that would imperil the firm's ability to return some $4 billion in outside investor money by year's end.

RARE MOVE RAISES QUESTIONS
It's a rare move for federal prosecutors to indict a corporation, and it remains to be seen just how long Wall Street banks that lend money to SAC Capital and trade with it, will continue to do.
It also remained to be seen whether Cohen, who faces no criminal charges himself, can keep his hedge fund empire together as a fully functioning firm employing nearly 1,000 people, with offices in eight cities around the globe.
And it was unclear whether Cohen's more than 500 investment professionals, traders and analysts, will remain with the firm as the criminal proceeding unfolds. Investors have asked to withdraw most of the $6 billion in outside money the fund managed at the beginning of the year.
"I would be running for the hills and looking for a job now if I were an SAC employee" said Mark Jordan, a veteran wealth management recruiter. "Who in their right mind would put money in SAC again?"
A review of LinkedIn profiles for more than a dozen SAC employees revealed that some have been connecting through the online networking site with Wall Street job recruiters.
Up until recently, headhunters had said they were not seeing a flood of resumes from SAC employees, even after U.S. securities regulators filed a civil administrative complaint against Cohen on July 19 for failing to supervise two employees charged by prosecutors with insider trading.
As of early last week, SAC Capital was still interviewing candidates for clerical positions and junior trading and analyst jobs, according to headhunters and an SAC Capital employee, who declined to be identified.
On July 23, the firm posted a job opening on its website to fill a position in its 15-member controller's team, which is responsible for analyzing the firm's daily profits and losses from trading hundreds of stocks and bonds.
In the months before the indictment, the mood at SAC Capital's New York office had been good, according to a person who works there but declined to be identified.
Employees had tended to discount the possibility of federal prosecutors filing a criminal charge against SAC because the investigation had been going for at least seven years.

PERFORMANCE BETTER THAN INDUSTRY'S
Other employees rallied around the fact that SAC Capital's main portfolio was up about 11 percent for the year as of mid-July, compared with a 3.2 percent return for the average hedge fund through the end of June. The exceptional performance was seen as ensuring top traders and analysts who remained with SAC Capital would be on target to get handsome year-end bonuses.
Those rich year-end pay packages, a byproduct of SAC Capital's long success, is one thing that has earned Cohen loyalty from employees, even after they have left the firm.
But the mood darkened at SAC Capital on Thursday in the wake of the criminal indictment, said people familiar with the firm. There's worry that despite Cohen's intention to continue trading, he could be forced to eliminate jobs if Wall Street firms stop providing financing to enhance trading positions.
The indictment, which alleges unlawful trading took place at SAC Capital for at least a decade, has cast a shadow on Cohen's legacy and raised questions about the firm's track record.
"I hardly know Stevie Cohen, but he was a great money manager for a long time. How he did it, I really don't know," said hedge fund pioneer Michael Steinhardt on Wednesday, as word of the imminent indictment was spreading across Wall Street.
For now, one Wall Street executive said the firm's half-dozen prime brokerage firms are taking a wait-and-see attitude about eliminating lines of credit to SAC Capital or boosting collateral posting requirements for trading positions. The executive said the sense is that if one big Wall Street firm decides to cut ties with SAC, most other firms will follow suit.
This scenario could force quick liquidation of some positions. The firm lists its regulatory assets at about $50 billion, a figure that reflects the use of leverage, or borrowed money, to enhance the trading prowess of its $14 billion in capital, of which more than $8 billion comes from Cohen and his employees.
In a regulatory document, SAC Capital says some of the firm's "investments in securities are also conducted on a highly leveraged basis, including through the use of options." If SAC Capital was cut off from using borrowed money, it might not only force a liquidation but limit the ability of the firm to generate the kind of profits it has regularly generated.
Still some on Wall Street believe that if big Wall Street firms were to cut ties with SAC Capital, smaller firms might be ready to step in and fill some of the financing gap.

Related
Before You Go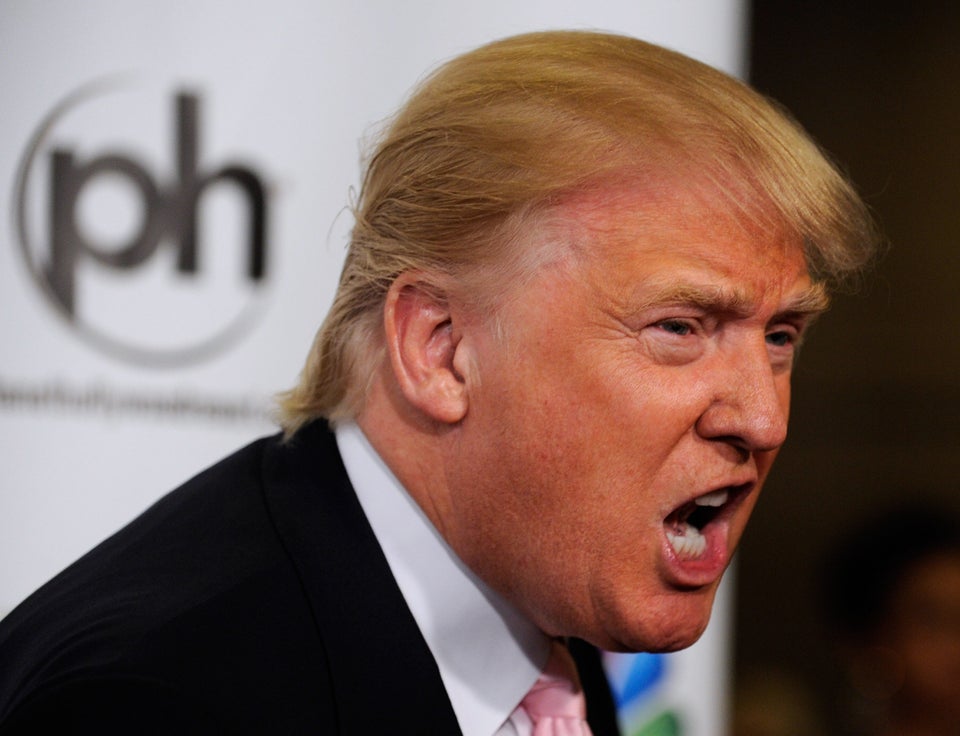 Billionaire Scandals Of 2012
Popular in the Community