 Last year, NPR looked at two dozen cases in which adults had been convicted of killing infants or young children, then later exonerated or given commutations. The investigation found a number of common themes in those cases. One of them was that prosecutors often relied on the subjective opinions of a medical examiner. Another was the understandable sorrow and anger a community feels when a child dies, which can nudge law enforcement officials and forensic specialists to see crimes in what may have only been accidental deaths.
Jeffrey Havard, 34, has been on death row in Parchman Penitentiary since 2002. He was convicted of murdering Chloe Britt, the six-month-old daughter of his girlfriend at the time. Havard claims he was giving the child a bath when, as he was lifting her from the tub, she slipped from his hands and fell, hitting her head on the toilet on the way down. By the time paramedics arrived with her at the hospital, Britt's eyes were fixed and dilated, and she had turned blue. She died a short time later.
Dr. Steven Hayne, a Mississippi medical examiner in private practice, performed an autopsy on the infant. He claimed to have found the symptoms of Shaken Baby Syndrome (SBS), a diagnosis that comes with the implication that the last person to be alone with the child was the one who killed her. Because the symptoms can only be produced by violent shaking, the diagnosis also comes with a built-in indictment of the suspect's state of mind. It's a diagnosis that does much of the prosecutor's work for him.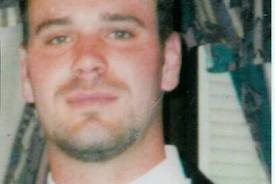 But SBS has come under fire in recent years. A number of experts have begun to question the validity of the diagnosis and how it's used in court, pointing out, for example, that a number of other factors could cause the symptoms that experts have been telling juries could be caused only by shaking. But even if one were to accept SBS as a sound and legitimate diagnosis, other forensic pathologists say Hayne shouldn't have found it in this case.
Shaken baby convictions rarely result in the death penalty, which requires premeditation or other aggravating circumstances. But in Chloe Britt's case, Hayne concluded that she likely had been sexually abused. In his autopsy, he found that her anus had dilated to about the size of a quarter, and there was also a small contusion on her rectum. The sexual assault component allowed prosecutors to seek the death penalty. They advanced the theory that Havard had abused the girl, then shaken her to death.
From the early 1990s until 2007, Hayne performed 80-90 percent of the autopsies in Mississippi. By his own testimony in depositions and criminal trials, that amounted to between 1,200 and 1,800 per year. (The National Association of Medical Examiners suggests that MEs perform a maximum of 325 autopsies per year.) For much of this time, he shouldered this workload while also holding down one, sometimes two full-time jobs at a local hospital and a kidney research center.
Hayne's testimony helped put thousands of people in prison, mostly in Mississippi, but also in Louisiana and Alabama. Critics say he was able to monopolize autopsy referrals from the state's prosecutors because he told them what they needed to hear in order to ring up convictions. He also testified in numerous lawsuits for medical malpractice and wrongful death.
Hayne's domination of the autopsy business in the state was particularly impressive given that he had never been certified in forensic pathology, at least not by the American Board of Pathology, universally recognized as the only reputable accrediting body for medical examiners. Hayne had actually taken the American Board of Pathology exam in the 1980s. He failed it. When asked about this in court or in sworn depositions over the years, Hayne has said that he walked out on the test because he found the questions insulting to his intelligence. He claimed, for example, that one question asked about colors associated with death. Recently, however, the American Board of Pathology produced the test Hayne took. There were no such questions.
I first reported on Hayne in a 2006 exposé for Reason magazine. Since then, he has been implicated in the wrongful convictions of two men who were later exonerated by DNA evidence. In both of those cases, Hayne (and his sidekick, the disgraced, self-proclaimed "bite mark expert" Michael West) gave testimony that was critical to convicting the men of killing the daughters of their girlfriends.
The Mississippi Supreme Court also dismissed Hayne's testimony in a 2007 case where he preposterously claimed that he could tell by a murder victim's wounds that there were two people holding the gun that fired the fatal bullets. The Innocence Project filed a complaint against Hayne with the Mississippi State Board of Medical Licensure in 2008 seeking to revoke Hayne's medical license. Hayne responded with a defamation suit, which the organization settled earlier this year for $100,000.
Hayne has since been barred from performing any more autopsies in Mississippi. In 2008, the state's Department of Public Safety ruled that any doctor performing an official autopsy for the state must be certified by the American Board of Pathology, a move the DPS director at the time has since acknowledged was directed at Hayne. The state's prosecutors mounted a campaign to bring Hayne back, but the state legislature thwarted them by codifying the DPS rule into law in 2010.
Mississippi Attorney General Jim Hood, who frequently used Hayne when he was a district attorney, aggressively lobbied against the bill. And Hood's office continues to defend questionable convictions won on the testimony of Hayne and West, even after both have been discredited.
By the time Jeffrey Havard went to trial in 2002, Hayne's credibility issues were well known in the state's legal community and among his fellow medical examiners (although they yet to be reported in the media in any comprehensive way). Knowing of Hayne's issues, Havard's public defender asked the trial judge for funding so Havard could hire an independent medical examiner to evaluate Hayne's autopsy. The judge turned down the request. Havard was convicted and sentenced to death, almost entirely because of Hayne's testimony.
Once Havard was convicted, his case was kicked up to the Mississippi Capital Post Conviction Office, a well-funded state legal defense agency that was started after several federal court decisions pretty much demanded it. That office hired former Alabama State Medical Examiner Jim Lauridson to review Hayne's autopsy in the Havard case. Lauridson found it lacking.
He found that there was no physical evidence to state conclusively that Chloe Britt had been shaken to death instead of dying from hitting her head, as Havard claimed. He also explained that the small bruise near the girl's anus could have come from hospital staff inserting a rectal thermometer in the emergency room. Moreover, Lauridson found that anal dilation like that observed in Britt was common in infants post-mortem.
When Havard's attorneys took Lauridson's review to the Mississippi Supreme Court in 2006, however, the justices summarily dismissed it. In a ruling Franz Kafka and Joseph Heller could have conspired to write, the court found that Lauridson's opinions on Hayne's testimony did not qualify as new evidence. Rather, the justices said, it was evidence Havard should have produced at his initial trial. Of course, Havard couldn't have produced such evidence, because the trial court refused to give him funding to hire his own expert.
Havard's attorneys then found some new and potentially exonerating evidence. At his initial trial, Rebecca Britt, Havard's ex-girlfriend and Chloe Britt's mother, testified that Havard paid little attention to the child. She couldn't recall him ever bathing Chloe or changing her diapers, she said. That testimony cast doubt on Havard's story that he dropped Chloe after bathing her. Havard's attorneys, however, discovered a videotape of Rebecca Britt's initial statement to police, in which she said that Havard loved the little girl, fed her and changed her. She didn't seem at all surprised at the time that he had bathed her the night of Chloe's death.
In March, the Jackson Clarion-Ledger showed Hayne's autopsy report to renowned forensic pathologist Michael Baden. Baden found that Chloe Britt's injuries were consistent with "the baby being accidentally dropped and striking her head on the toilet tank as the father described." Like Lauridson, Baden also said there were many possible causes for the sort of anal bruise Hayne found, including constipation, diarrhea or friction from a diaper. Remarkably, even Hayne himself backed off from the testimony he gave at trial, conceding to Havard's legal team that a rectal thermometer could have caused the bruise (though he maintained that it wasn't likely). He also conceded that there was no anal tearing, and that what he had found in his autopsy was not necessarily conclusive of sexual assault. (Neither hospital staff nor Hayne found semen or any of Havard's DNA in or near the girl's rectum.)
All of that still wasn't enough to convince the Mississippi Supreme Court. Earlier this year, the court again denied Havard's appeal. The justices ruled that Havard had failed to convince them that Rebecca Britt's statement shortly after the crime would have affected the jury's opinion. The court also dismissed Lauridson's statement about post-mortem anal dilation, because emergency room nurse initially discovered the dilation while Britt was still alive. But such dilation can start to set in before death if a child's brain function has already begun to slow down. When Chloe Britt arrived at the hospital, her symptoms suggested someone in that condition.
At this point, Havard's legal team may have exhausted their options in the Mississippi courts. His case is now before U.S. District Court Judge Keith Starrett.
Meanwhile, the Mississippi Innocence Project is taking another crack at getting the state's supreme court to finally acknowledge Hayne's credibility problems. Even after the two-hands-on-the-gun case, the court has consistently refused to entertain further challenges to Hayne's practices and credentials. Over the past year, the Mississippi Innocence Project has dedicated staff to investigating Hayne's background, methods, and history of questionable testimony. They have filed or plan to file pleadings in several cases -- including Jeffrey Havard's -- citing the new information they've uncovered.
Ironically, their investigation began with documents the team found during the discovery phase of Hayne's defamation suit against the Innocence Project. What they've found since implicates not only Hayne, but a host of police officials, prosecutors, even judges who knew Hayne was deficient and offering dubious testimony, but did nothing to stop it. "We've known for a while that there was a problem here," says Tucker Carrington, the director of the project. "But I really had no concept of the depth and breadth of the malfeasance. This isn't just Hayne. It's ... well, it's almost everybody. The state has known all along that it was pulling the wool over everyone's eyes."
Currently, there are other men on death row -- including Devin Bennett and Eddie Lee Howard in Mississippi, and Jimmie Duncan in Louisiana -- who were convicted based on testimony from Hayne and West that other forensic pathologists have since found uncredible.
Like Jeffrey Havard, Bennett and Duncan were convicted of killing the child of a girlfriend. In all three cases, there will never be a DNA test to establish guilt or innocence with absolute certainty. The question in these cases is whether the child's death was an accident or a murder.
The testimony of forensic specialists in cases like these is especially important. Unfortunately, that sort of testimony can often be subjective. Two specialists can look at the same injuries and draw different conclusions about what caused it, or even about what conclusions can be drawn from it. The jury then decides which expert is more credible. But performing well enough on witness stands to consistently convince juries isn't the same thing as actual credibility. Brilliant experts can be terrible witnesses, and vice-versa.
There are some important discussions to be had about these kinds of cases, such as whether, given their inherent subjectivity, they should ever be death penalty cases; whether we should have bifurcated trials, one to determine if a crime has been committed at all, then another to determine who committed it; and how much more convincing we should be required to find one expert over another before we're willing to let a possible killer walk free, or possibly send an innocent man to his death.
What shouldn't be up for debate is that the experts who are allowed to testify in these cases be qualified, accredited and meet a minimum set of standards with respect to their practices, methods and professionalism. Steven Hayne fails on all counts. At the first indication that an expert has given testimony that is demonstrably false, is misleading about his credentials or indicates a disregard for scientific integrity, that expert should be found no longer fit to testify.
Despite all the evidence that has come out over the last several years, the Mississippi courts have not only refused to entertain challenges to Hayne's credibility in appeals and post-conviction petitions, they've allowed Hayne to continue to testify in civil cases, for defense attorneys and in the legacy cases in which he performed the autopsy.
The only person who knows for certain whether Jeffrey Havard killed Chloe Britt is Jeffrey Havard. But at this point, it ought to be clear to just about everyone else that the state of Mississippi has no moral justification to kill Jeffrey Havard.
Correction: This article states that in his review of Steven Hayne's autopsy, Dr. Jim Lauridson "found that there was no physical evidence to state conclusively that Chloe Britt had been shaken to death instead of dying from hitting her head... " While Dr. Michael Baden's review of Hayne's autopsy came to that conclusion, Lauridson's review focused only on the alleged sexual abuse of Britt. It did not address Hayne's diagnosis of Shaken Baby Syndrome.
Support HuffPost
The Stakes Have Never Been Higher
Before You Go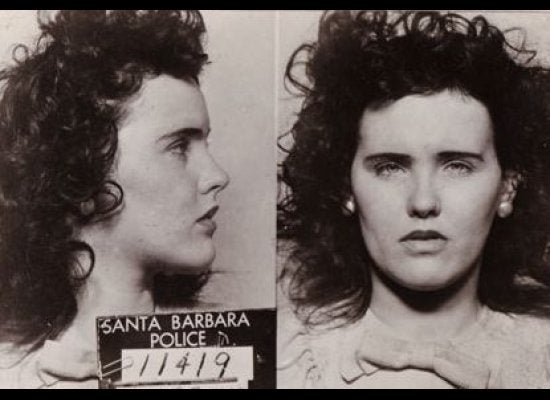 10 Major Crimes That Shocked the Nation (SLIDESHOW)
Popular in the Community