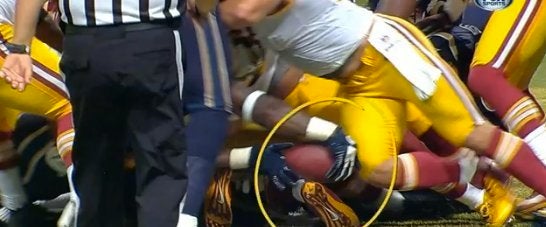 The NFL replacement referees can thank St. Louis Rams quarterback Sam Bradford for bailing them out today. By leading the Rams to a 31-28 win over the Washington Redskins, Bradford got the 'Mats off the hook for a controversial call that wiped away what looked like a rushing touchdown by Stephen Jackson.
With the Rams trailing, 14-3, in the second quarter, Jackson took a handoff on third and goal from the Redskins' 1-yard line. The 229-pound running back got the ball from Bradford and disappeared into the crowd of linemen. Bradford raised his arm to signal "touchdown" almost immediately as the replacement officials descended on the scene. Soon enough, other Rams players were signaling touchdown. Jackson, himself, popped up with the exuberance of someone who just put six points on the board. The Redskins defensive players, meanwhile, were just sort of milling about... just like those replacement officials.
Eventually, the delayed call was "no score," with the replacement crew determining that Jackson didn't get the ball to the goal line. Either in response to the officials' decision or perhaps to celebrate the touchdown that he believed he had scored, Jackson spiked the ball. To this move by Jackson, the reaction was swift. Penalty! Backed up by an unsportsmanlike foul call against Jackson, the Rams settled for a 33-yard field goal.
As the FOX announcers saw it, Jackson scored on the play. Andrew Siciliano of The NFL Network felt the same way. What do you think?
Who should be benched for Week 3: Jackson or the replacement refs?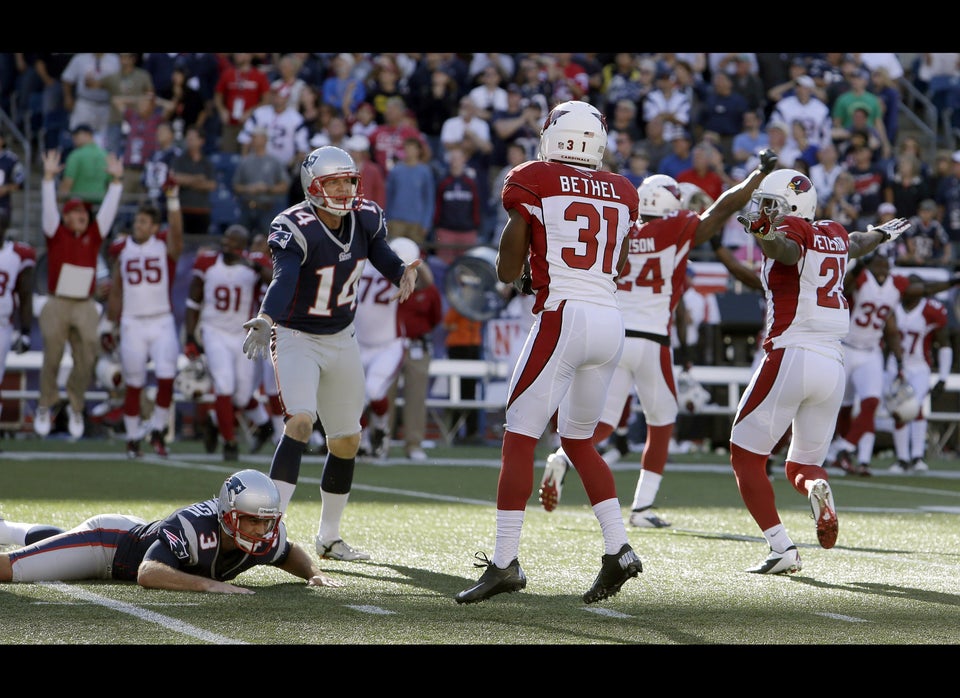 PHOTOS: NFL Week 2
Popular in the Community