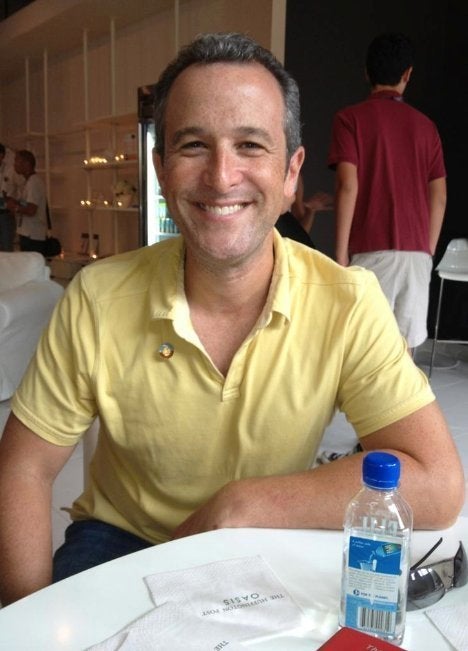 1. How do you unplug and recharge?
I exercise every morning, which is part of my charge for the day (not recharge). I work hard at taking full 24-hour periods disconnected from the Internet and my phone.
2. How many hours of sleep do you get?
Five to eight hours depending on which day of the week it is -- usually, mid to end of the week I sleep less and work more.
3. What makes you feel your best, most vibrant self?
Find a beautiful place to walk or run on a regular basis. I choose Central Park in NYC or the boardwalk at the beach. It's hard to have a bad day after starting out running, walking or exercising in a beautiful place.
4. What's your quick health fix to restore your energy when you start feeling run down?
Sleep.
5. What foods keep you feeling balanced?
Water. A lot of water.
For more coverage on The Oasis, click here.