By the end of our meeting, Steven Lagos, owner of LAGOS, and I were practically finishing each other's sentences and I regret not bringing at least one of my jewelry boxes to show and tell. Jewelry can be so meaningful. There's an excitement of styling yourself every day with different pieces that make you feel good or perhaps remind you of something or someone. Once claimed, it can be priceless. I learned the value of jewelry growing up around women who own(ed) massive collections of costume jewelry. It was fun to go window shopping on Walnut Street in Philadelphia. Stickered in my fashion memory, LAGOS has always been that timeless boutique that could stand on its own despite the changing store titles on the block it currently occupies in the timelessly chic Rittenhouse Square. I was honored to interview the owner, Steven Lagos, who has managed to manufacture over two million pieces of jewelry since he founded the brand in 1977.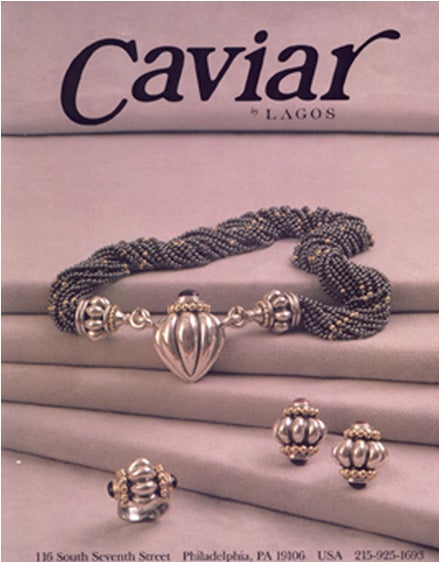 Indeed, 2018 is the year female purchasing power is increasing by the shopping bag thanks all these reports on female entrepreneurs. According to a report by Lyst.com, the world's largest search platform for fashion, women are buying themselves more jewelry. We are currently experiencing the treat yo-self trend The wonder women of today aren't setting aside diamonds and exotic quartz for traditional life events like engagements and anniversaries, Today she, me, is craving diamonds, stones, and gold on the daily basis. Caviar for breakfast? Serve mine on silver, please!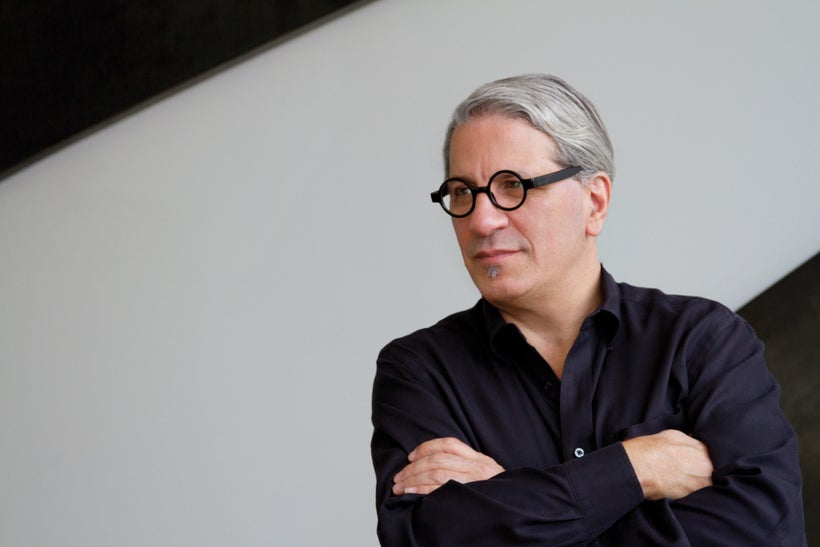 When I first met Mr. Lagos, he instantly welcomed me with a hug, dressed casually in denim, maybe a tee shirt, and a leather biker jacket. We met at the brand's beautiful penthouse showroom in midtown Manhattan, where we headed up to the Skylark lounge to chat amidst another breathtaking view of the city that never sleeps. Mr. Lagos filled me in on the glamorous beginnings of the brand. Today, his team of 100+ skilled artisans and business associates have nurtured over 240 retail doors in the US, including real estate in Neiman Marcus, Bloomingdales and Nordstrom. From roadshows, where Mr. Lagos would visit jewelry counters across the country to meet his vivacious customers, to immigration laws and his theory on bad pieces of jewelry, the brand has cherished how much they are apart of their customers' lives. Afterall, the jewelry is made ( and priced) for women who reward themselves. When the clasp is tightened, jewelry is our physical diaries, bonded by love and beauty, that we can keep track of forever. Go inside our conversation.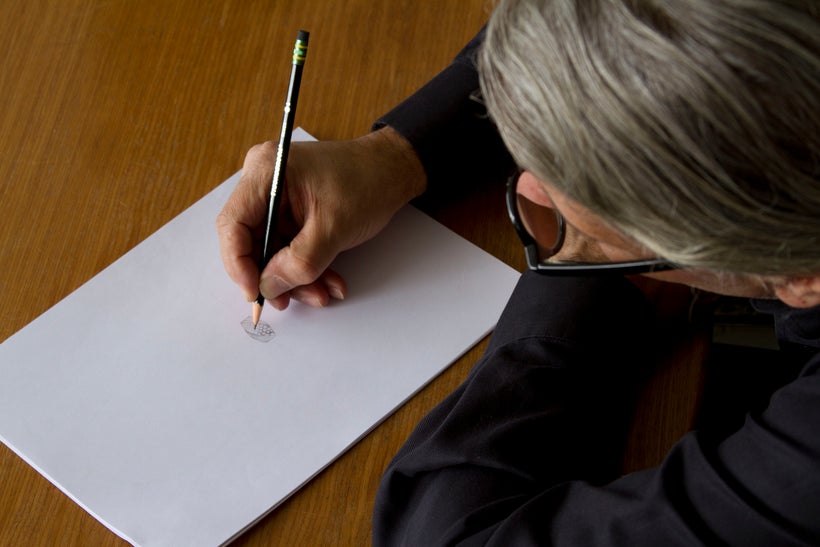 Mel Writes: How did you get into designing jewelry?
Steven Lagos: I tried my hand at a lot of things. Painting, drawing, sculpture and then I started playing around with jewelry and I really fell in love with the materials. I fell in love with the way people respond to jewelry. It's so personal. It's something you put on your body and some people wear it every day. How much more personal can you get!? Typically it has a story. Like if I asked you about that beautiful ring you are wearing.
Mel Writes: Yes! It was a gift from my mother.
Steven Lagos: Exactly so it carries a different kind of energy than I think any other art form.
Mel Writes: Tell me about your nontraditional journey into the jewelry industry?
Steven Lagos: After I graduated from high school I got a job in a jewelry store in Wayne, Pennsylvania. I was a stock boy. I learned from the 80-year-old Russian jeweler who worked there and he gave me insight into the business. He taught me the tradition of jewelry and the related global aspect of it.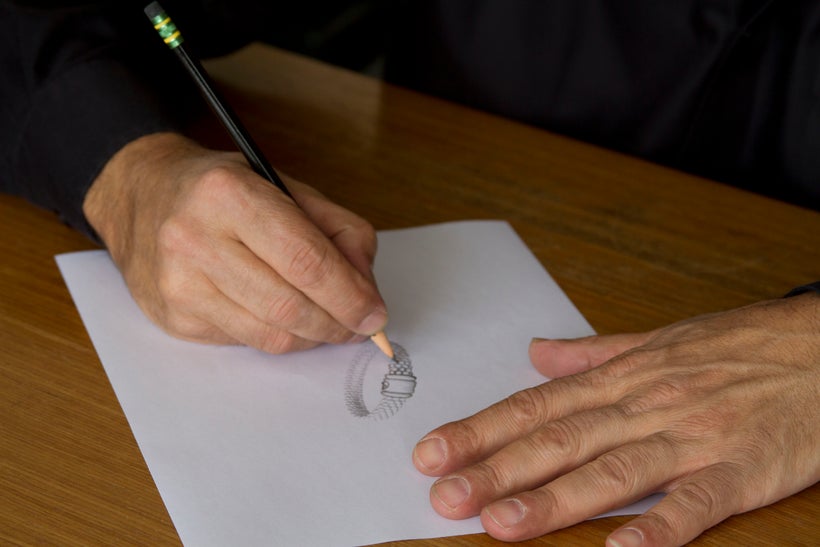 Mel Writes: What are some things you learned about silver and gold?
Steven Lagos: Back then, it was more about learning how to make fine jewelry, perfecting my craft as a craftsman. I challenged myself to create a lot of different pieces and I learned so many different techniques like silver was typically a Mexican jewelry aesthetic. I also played around with turquoise as well. In the end, these techniques helped us be innovative. I didn't go to college but I educated myself in the trade.
Mel Writes: Do you still have some the first pieces you designed for Lagos?
Steven Lagos: No, not all. But my mother has some the first pieces I've ever made. My customers also bring in pieces from years ago that they want us repair. Gold pieces made the brand what it is today and at one point, I was only making gold jewelry. I was studying the way old world jewelry was made and it was much more handmade.
Mel Writes: What are some examples of the"old world" jewelry aesthetic?
Steven Lagos: In the back of a diamond piece, there's a pattern as opposed to it being a hole. When we started making silver jewelry in the mid-80s, nobody was really applied those techniques to silver. For examples, I made conch necklaces with turquoise.
Mel Writes: That's impressive. How much jewelry do you make a year?
Steven Lagos: We make about 200,000 pieces of jewelry a year. I've made so much jewelry, that in 500 years some of it will still be around because people will cherish it. What a feeling to think that what I created will have longevity! That's why jewelry is so cool.
Mel Writes: That's inspiring to think about as an artist.
Steven Lagos: We have a policy that if you have a problem, we fix it. We want to take care of our customers, even if you bought it on eBay. You don't need a receipt. We replaced one earring because a customer lost it and it was her favorite pair of earrings.
Mel Writes: That's an awesome company ethos to implement and act on. Do you have any stories about memorable loyal customers?
Steven Lagos: I have customers all over the country. We just had a big sale in Philadelphia and we had customers come from all over the country. A few years ago, one store hosted an event in Dallas, Texas where I would match jewelry any jewelry with a new Lagos piece. One woman came with over 100 pieces of jewelry in two bags. She came in and said, "let me show you want I have." By the time she was done sharing, she had had as much jewelry that I brought to the event. It was so much fun to see because she had been collecting it for years.
Mel Writes: Tell me about your work in Thailand?
Steven Lagos: That's where I really do all of my writing. When I go to Thailand I really sit down to write. I am in Asia 10 times a year.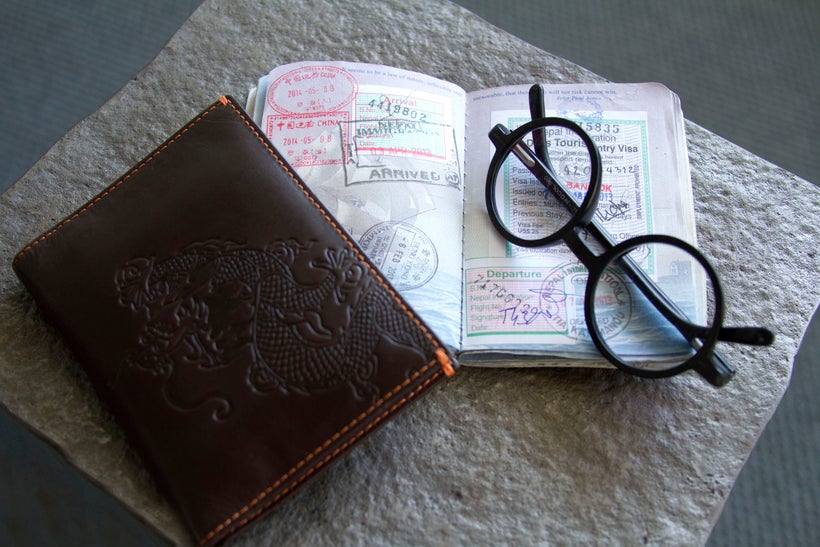 Mel Writes: How has your international business landscape changed in the last 40 years?
Steven Lagos: We really find where the best craftspeople are located and where the hands are. In 2002, after 9/11 happened, the government changed immigration laws, and up until that point, I manufactured everything in Philadelphia. We had to shift our production as a result of the latest immigration policy because we couldn't get workers. We had employees that had green cards and were sent back to their home countries. It became an issue for us because today there is no one young that is learning how to make jewelry.
Mel Writes: Exactly because those skills are dying as a career path.
Steven Lagos: People aren't interested in doing "hand" work. To be a master jeweler probably takes seven or eight years. To be a diamond setter probably takes four years. Once you become a jeweler, you will probably be doing that as a career for the rest of your life. However, that's not an American mentality to have in this day and age. So [ my business model] is a combination of all these changes that are happening in the world. What we do is very respectable and proud work and you can make a good living.
Mel Writes: Do you have employees that have been with the brand for over a decade?
Steven Lagos: The company has the most insane longevity. I have 20 employees that have been with me for more than 20 years. We don't even speak and we know what each other is thinking. You don't make a great product because you have a great idea. You make it because you have great people you work with.
Mel Writes: Is there such a thing as a bad piece of jewelry?
Steven Lagos: I look at [each piece] with such a fine-toothed eye. I'm a perfectionist. For me, when I make something, it's going to be out there forever. So if I make a shitty piece of jewelry, I think about how it is going to be out there forever.
Mel Writes: How has your "ideal" customer changed in the last?
Steven Lagos: When I started in the business, a low percentage of women purchased their own jewelry. The majority of fine jewelry was bought for women by men. When I got into the business in the 70s all those perceptions were changing and women became empowered and comfortable with buying jewelry for themselves. Jewelry is super empowering when you have something you never bought to then suddenly be able to go buy it.
Mel Writes: Right, and then you want to wear it every day!
Steven Lagos: Yes and then you want to wear it everyday because then it becomes something that meaningful. We develop our collections around that idea.
*This interview has been edited and condensed.
REAL LIFE. REAL NEWS. REAL VOICES.
Help us tell more of the stories that matter from voices that too often remain unheard.
This post was published on the now-closed HuffPost Contributor platform. Contributors control their own work and posted freely to our site. If you need to flag this entry as abusive,
send us an email
.