The lawyer for the family of Ezell Ford, the unarmed black man shot and killed by Los Angeles police on Monday, said he plans to take immediate legal action against the city's police department.
Appearing on MSNBC's "All In With Chris Hayes" Wednesday evening, attorney Steven Lerman said he would be "immediately" filing a federal civil rights lawsuit agains the LAPD.
"Justice will come to this family in federal court, not on TV," he said.
Hayes asked if, to Lerman's knowledge, Ford was armed at the time of his death.
"No, no, no, no. He was not armed," Lerman said. "He was mentally challenged. This is not the person that's lurking behind a corner with a gun. He's not a gangbanger. Walking down a city street, a citizen of Los Angeles, walking down a city street unarmed at 8:00 on a Monday night."
Lerman continued: "I can't think of more innocent circumstances. But to be set upon by these officers who absolutely lost control and went to deadly force. This young man, what kind of fight could he have put up. Really, this is as sickening as it is sad."
On Monday evening, police conducted an "investigative stop" in South LA, according to a release by LAPD.
"During the stop a struggle ensued, which resulted in an officer-involved-shooting," the release says. "The suspect was transported to a local hospital and after lifesaving efforts he succumbed to his injuries."
The man was later identified as Ford, a 25-year-old who suffered from a form of mental illness.
People in Ford's neighborhood said the young man was not remotely involved in gang activity. Leroy Hill said he was an eyewitness to the shooting Monday night, and confirmed that he heard three shots.

"He wasn't a gang banger at all," Hill said. "I was sitting across the street when it happened. So as he was walking down the street, the police approached him, whatever was said I couldn't hear it, but the cops jumped out of the car and rushed him over here into this corner. They had him in the corner and were beating him, busted him up, for what reason I don't know he didn't do nothing. The next thing I know I hear a 'pow!' while he's on the ground. They got the knee on him. And then I hear another 'pow!' No hesitation. And then I hear another 'pow!' Three times."

At one point while the police had Ford on the ground, but before the shooting took place, Hill said, he heard an officer yell, "Shoot him."
Before You Go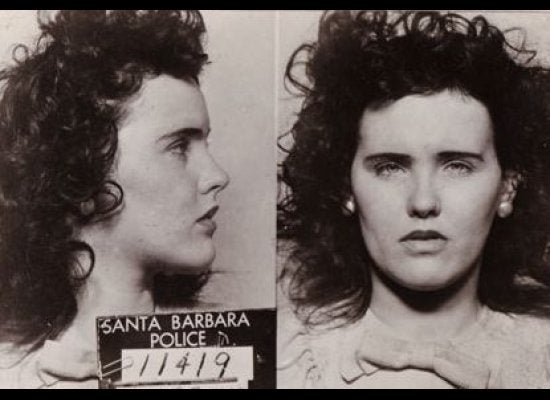 10 Major Crimes That Shocked the Nation (SLIDESHOW)
Popular in the Community