The shady history of the bank owned by Steven Mnuchin, Donald Trump's pick for Treasury secretary, is only getting darker as details of the institution's often ruthless practices resurface.
As a multi-millionaire hedge funder, Mnuchin fattened his personal fortune through his co-ownership of OneWest, a California-based bank that profited during the height of the financial crisis by engaging in an array of unethical practices. OneWest made predatory loans to the elderly via reverse mortgages and went on to aggressively foreclose on people's homes, according to regulators and watchdogs. Housing advocacy groups accused the bank of racist lending practices like redlining, which is illegal under the Fair Housing Act.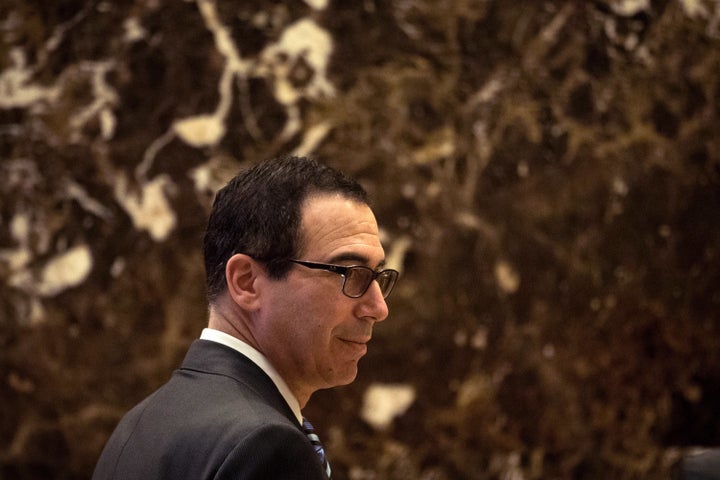 One of the most egregious examples was the story of Ossie Lofton, a 90-year-old Lakeland, Florida, homeowner on a reverse mortgage whom OneWest foreclosed on over a 27-cent payment error with her insurance.
Lofton paid a bill to a OneWest subsidiary that was short 30 cents in late 2014, according to Politico. When she was billed for the change, she mistakenly sent a check for 3 cents rather than 30. OneWest later dropped its foreclosure suit. Its successor, CIT Bank, is now being sued by Lofton for various claims, including age discrimination and malicious prosecution, according to her attorney Pedro Lopes.
Foreclosing on the homes of customers to whom they had written bad loans and reverse mortgages yielded big profits for the bank. OneWest singlehandedly accounted for 39 percent of all reverse mortgage foreclosures after the housing collapse. A California housing advocacy group called OneWest a "foreclosure machine" that affected more than 36,000 homeowners under Mnuchin, according to NPR.
Elderly homeowners in reverse mortgages can still lose their homes if they fall behind on maintaining the home or meeting insurance or tax payments.
Trump's Wednesday announcement of Mnuchin's nomination is yet another instance of the president-elect failing to uphold his campaign promise to root out insider and big money influence in Washington.
"Mr. Trump promised the American people he would 'drain the swamp,' but his nominee to lead the Treasury Department has a track record of profiting by foreclosing on older homeowners and homeowners in communities of color," Alys Cohen, an attorney for the advocacy group National Consumer Law Center, said in a statement.
Cohen called on Mnuchin to use his power, if confirmed, to "help Main Street recover from the economic crisis caused by Wall Street, not to benefit the 1%."
Mnuchin, 53, is a financial insider and Goldman Sachs veteran who Pro Publica described as having been born into "Wall Street royalty." Currently, he's the co-chief executive of Dune Capital, a private hedge fund. Mnuchin has also invested in hit box-office films like this summer's "Suicide Squad" and executive produced others, like "Mad Max: Fury Road." He emerged as an early fundraiser for Trump's campaign, but has in the past backed both Republican and Democratic candidates, including Hillary Clinton.
As The Huffington Post previously reported, if Mnuchin's nomination is confirmed by the Senate, he will have sweeping authority over the very financial industry from which he made his fortune, as well as the opportunity to influence Trump's economic policies.
Mnuchin will more than likely have to answer for OneWest's track record during his Senate confirmation hearing. And even if he sells off his Dune Capital holdings to avoid a glaring conflict of interest, his deep ties to Wall Street could prove impossible to untangle.
"That gives us a lot of concern," he said. "We are opposed to having people who are Wall Street insiders being the people who regulate Wall Street."
CORRECTION: This article previously misstated that OneWest had successfully closed on Lofton's home. The bank dropped its suit, and is now being countersued. Language has also been amended to reflect that the bank's suit was predicated on a shortfall related to an insurance fee, and not a mortgage payment.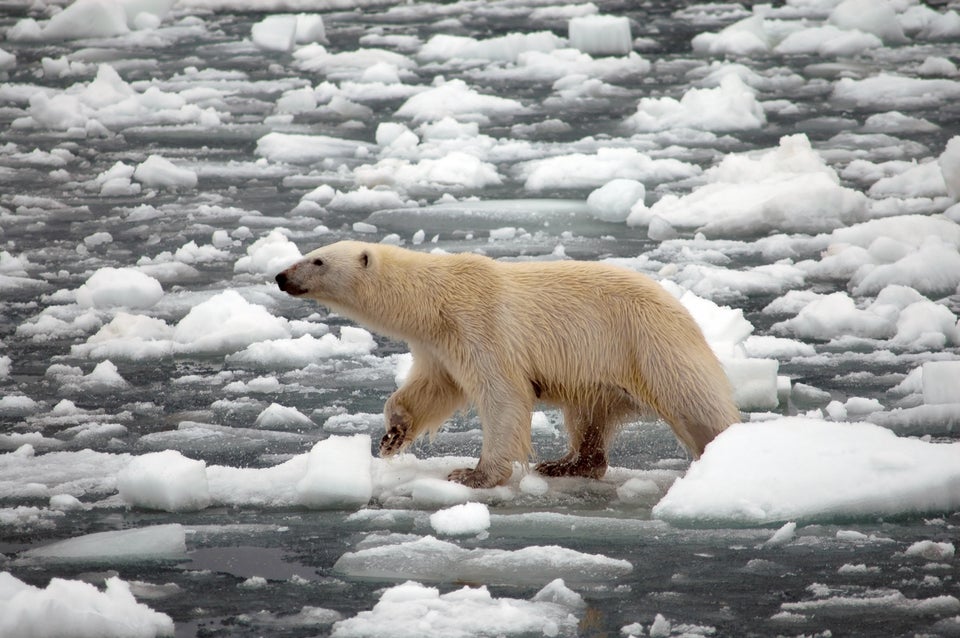 Donald Trump's Environment Guy Doesn't Believe In Climate Change
Popular in the Community