Over the years, more than half of Mnuchin's federal-level political contributions have benefited Democrats, including President Barack Obama and Clinton, Trump's all-but-certain general election rival.
About one-third of Mnuchin's giving has benefited Republicans. The rest has gone to nonpartisan political action committees such as the PAC of Goldman Sachs, where Mnuchin worked for 17 years.
Each election cycle, Mnuchin — also a bankroller of blockbuster movies such as "American Sniper," "Gravity" and "Avatar" — has frequently donated to the campaigns of presidential contenders.
During the 2000 presidential election, Mnuchin donated to Democrats Al Gore and Bill Bradley and Republican Steve Forbes.
During the 2004 presidential race, he donated to two Democratic candidates: John Kerry and John Edwards.
And ahead of the 2008 presidential election, Mnuchin donated not only to Obama, Clinton and Edwards, but also to Democrats Chris Dodd and Bill Richardson. Republicans Rudy Giuliani and Mitt Romney also received contributions from Mnuchin.
During the 2012 presidential race, Mnuchin donated to both Romney and fellow Republican Tim Pawlenty.
Mnuchin's contributions to Democrats extend to the current cycle.
For instance, he donated $2,000 in February to the U.S. Senate campaign of California Attorney General Kamala Harris, a Democrat. Last year, Harris described Trump, who had personally contributed money in 2013 to Harris' political committee, as "someone who clearly cannot be a leader."
Mnuchin and the Trump campaign could not immediately be reached for comment on Mnuchin's political contributions.
Mnuchin, a former Goldman Sachs partner, is the chairman and chief executive officer of private investment company Dune Capital LP.
Mnuchin also has professional ties to George Soros, the billionaire financier who's contributed tens of millions of dollars to Democratic political causes over the years,including $7 million this election cycle to Priorities USA Action, a pro-Clinton super PAC.
From 2003 to 2004, Mnuchin worked as chief executive of SFM Capital Management, which the Wall Street Journal reports is backed by Soros. He also worked for Soros Fund Management LLC, according to Bloomberg.
(The Center for Public Integrity receives funding from the Open Society Foundations, which Soros funds. A complete list of Center for Public Integrity funders is found here.)
Trump himself has been forced to defend his past campaign contributions to Democrats this cycle, arguing that there are few alternatives to Democrats in New York.
"Am I going to contribute to a Republican for my whole life when they get, they run against some Democrat?" he said. "And the most they can get is one percent of the vote."
Before You Go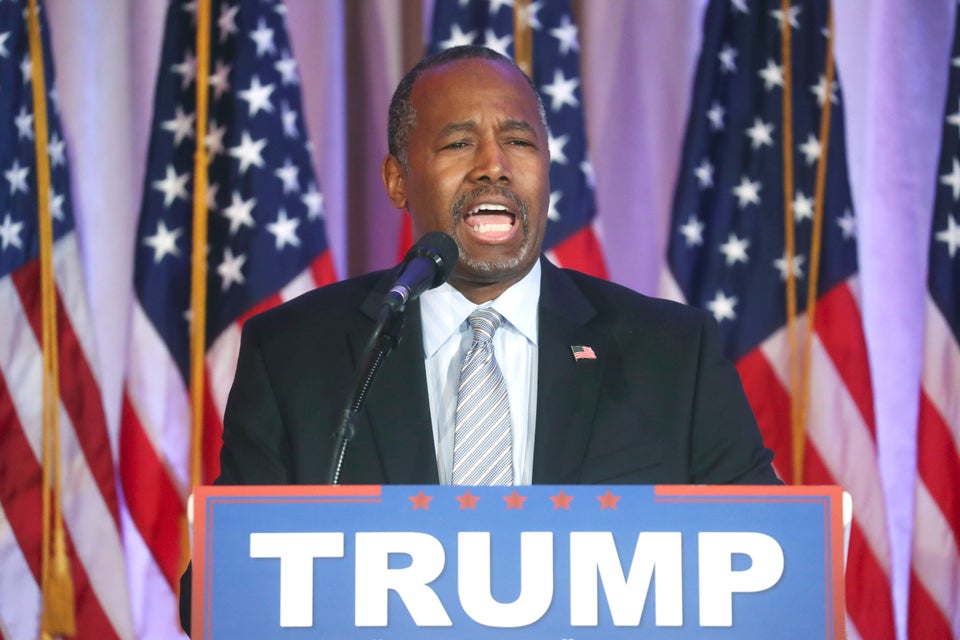 Potential Trump VP Picks
Popular in the Community