Treasury Secretary Steven Mnuchin on Sunday echoed President Donald Trump's criticism of professional athletes who protest racism, saying that the players kneeling or making other gestures during the national anthem can "do free speech on their own time."
"It's not about free speech," Mnuchin said during an appearance on "This Week" on ABC News. "They can do free speech on their own time. That this is about respect for the military, and the first responders, and the country."
The topic has exploded over the last two days, ever since Trump, in a Friday speech to supporters in Alabama, criticized National Football League players who have used pre-game ceremonies to speak out against police mistreatment of African-Americans and racism in American society more generally.
"That's a total disrespect of everything we stand for," Trump said on Friday. "Wouldn't you love to see one of these NFL owners, when somebody disrespects our flag, to say, 'Get that son of a bitch off the field right now, he's fired'?"
Trump's comments drew a quick rebuke from some prominent athletes, notable among them National Basketball Association star Stephen Curry, who said that he would not be joining his team, the NBA champion Golden State Warriors, during a (then) planned visit to the White House.
Trump on Saturday morning responded with a series of tweets restating his anger with the players and "disinviting" Curry.
The Warriors subsequently announced they would not be visiting the White House, because they interpreted Trump's statement as rescinding the entire team's invitation. The backlash from the sports world has since grown, with everybody from college football coaches to NFL owners ― including one Trump has long called a friend ― speaking out against Trump's comments.
On Sunday, Mnuchin said he agreed with the president.
"The NFL has all different types of rules," Mnuchin said, pointing to the many restrictions on player conduct that teams put in place, and the teams' ability, within certain constraints, to punish players who violate those rules. "You can't have stickers on your helmets. You have to have your jerseys tucked in."
"I think what the president is saying is that the owner should have a rule that the players should have to stand and [have] respect for the national anthem," Mnuchin added.
Host Martha Raddatz also asked Mnuchin about Trump referring to players as "sons of bitches."
"I think the president can use whatever language he wants to use," Mnuchin responded.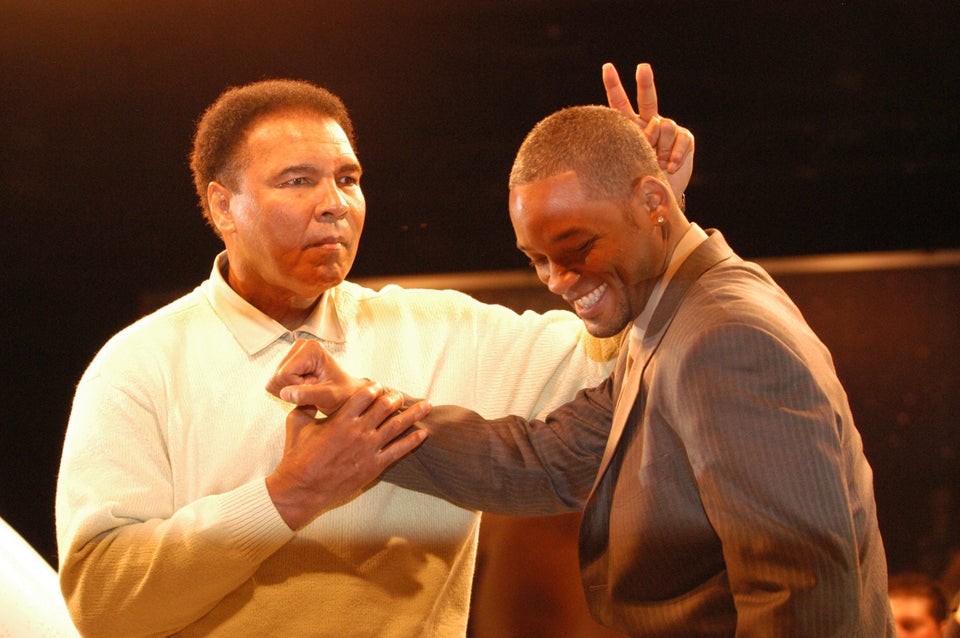 8 Powerful Quotes On Muhammad Ali's Influence