SCROLL DOWN for our slideshow of the book's revelations
In "Overhaul", his upcoming chronicle of his reign as "car czar," Steven Rattner offers an insider's account of the Obama administration's rescue of the auto industry. And he pulls no punches when it comes to describing the foibles of such heavyweights as Rahm Emanuel, Tim Geithner, Larry Summers and Sheila Bair.
Though the 58-year-old financier lasted only six months, with his sudden resignation sparking speculation that a pay-for-play scandal at his old private equity firm was becoming an unhealthy distraction, Rattner has plenty of tales to tell.
And Rattner's account is sure to attract interest within the Beltway, as one of the first books penned by an Obama administration insider.
Rattner depicts White House Chief of Staff Rahm Emanuel as a force to be reckoned with who disparaged unions -- once quipping "Fuck the UAW" -- and who effectively supervised Treasury Secretary Tim Geithner during his first rocky months on the job by dictating his public appearances and staff picks.
He also depicts infighting between economic advisers Larry Summers and Austan Goolsbee and describes FDIC Chair Sheila Bair as a stubborn obstacle to the work of the auto rescue team. And Rattner paints colorful portraits of auto executives such as Fiat Chairman Sergio Marchionne, who once barked to Chrysler executives, "Do you think I am fucking stupid?"
But Rattner hardly mentions the scandal -- paying $1.1 million to a placement agent to win business with powerful state pension funds -- which forced Quadrangle, the firm he cofounded, to disavow him amid a lengthy probe by federal and state investigators. Instead, he claims his innocence by stating that he has "never been accused of so much as jaywalking" in his long career and says that Senator Chuck Schumer (D-N.Y.) vouched for shady placement agent Hank Morris when Rattner asked for his opinion, calling him a "straight shooter".
For more detailed peeks at Rattner's book and its revelations, check out the slideshow.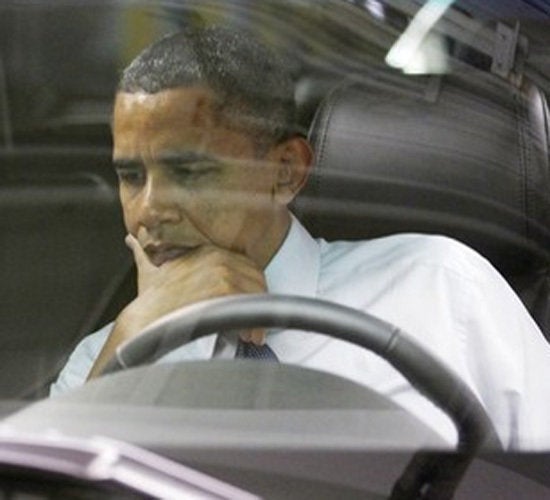 Steven Rattner's 'Overhaul': The Inside Dynamic Of The Obama White House