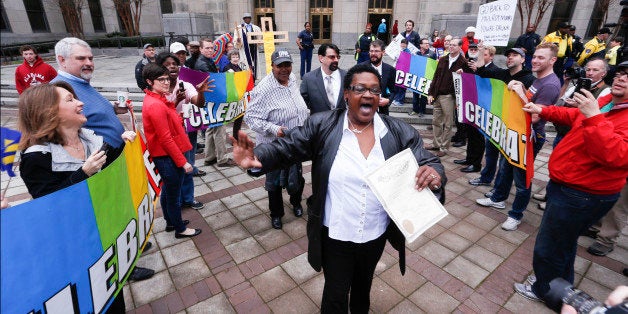 Alabama Supreme Court Chief Justice Roy Moore (R) doubled down Sunday on his decision to ignore a federal ruling allowing same-sex marriage in the state, while one of the probate judges defying him expressed confidence that he was "on the right side of history."
"When federal law is in conflict with state law, federal law wins out," President Barack Obama said last week in an interview with BuzzFeed, adding, "I think the courts at the federal level will have something to say to him."
But Moore, who has repeatedly compared the decision to allow same-sex marriage to the 1896 Supreme Court decision allowing racial segregation, told Fox News' Chris Wallace that those judges are breaking Alabama's constitution. He also took on Obama, arguing that "what this Harvard professor who is president of our United States does not understand is that a trial court's decision on the constitutionality of a federal question is just that, it's an opinion."
"This is not the first time you have run up against the federal courts," Wallace told Moore. "Back in 2003, you ignored a U.S. federal court of appeals ruling that you must remove a 2-ton granite monument of the Ten Commandments from the state capitol. At that point, sir, in Alabama, a state ethics panel said you had to be removed from office because you had put yourself above the law. Aren't you doing the same thing now, sir?"
Moore responded by hinting at the possibility of future judicial activism. "I was obeying the First Amendment of the United States Constitution, which does not prohibit the acknowledgement of God," he said. "When federal courts start changing our Constitution by defining words that are not even there, like marriage, they're going to do the same thing with family in the future."
In a separate interview on Sunday, Judge Steven L. Reed, the first probate judge in the state to publicly announce he would issue same-sex marriage licenses, said he "didn't ask for [Moore's] opinion and frankly didn't need it. The federal judge told us what we needed to do, and to me that was as clear-cut as I needed in order to make a decision."
Reed said on CNN's "State of the Union" that he wasn't bothered that same-sex marriage remains unpopular in Alabama, and called Moore's decision "a desperate attempt to defy the federal government."
"I think that's what places Alabama a step backwards in some people's eyes when they see things like this happen, the defiance and the resistance," Reed said. "I think we're on the front side of this. And we're on the right side of history where this is concerned."
Before You Go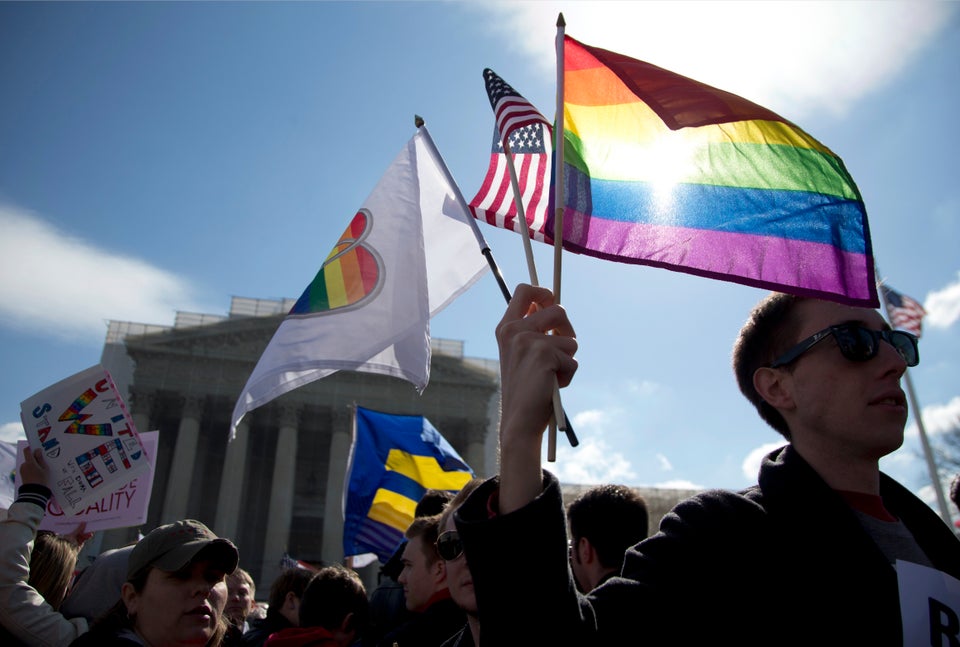 Supreme Court Proposition 8 Case
Popular in the Community