A spokesperson for the LAPD told TheWrap that the incident allegedly occurred in 2005. No other details of the case have been made public.
Several women, including actresses Portia de Rossi, Julianna Margulies and Rae Dawn Chong, have recently accused Seagal of sexual harassment. In a November tweet, de Rossi claimed Seagal "unzipped his leather pants" during an audition in the actor's office. Margulies said Seagal had attempted to sexually harass her in his apartment when she was 23, and Chong accused Seagal of once showing her "his junk" in his hotel room and leaving her multiple "sex messages" on her machine.
A woman named Regina Simons, who worked as an extra on the 1994 film "On Deadly Ground," which starred Seagal, told The Wrap this month that the actor raped her at his home.
Simons, who was 18 at the time, said she'd believed she was attending a wrap party for the film — but when she arrived, discovered she was the only one there.
"[Seagal] took me into this room and then just closed the door and started kissing me," Simons said of the alleged incident. "He then took my clothes off and before I knew it he was on top of me, raping me. … I wasn't sexually active yet. People always talk about fight-or-flight. But no one talks about the freeze."
According to The Wrap, more than a dozen women have accused Seagal of sexual misconduct.
Representatives for Seagal did not immediately respond to HuffPost's requests for comment.
Before You Go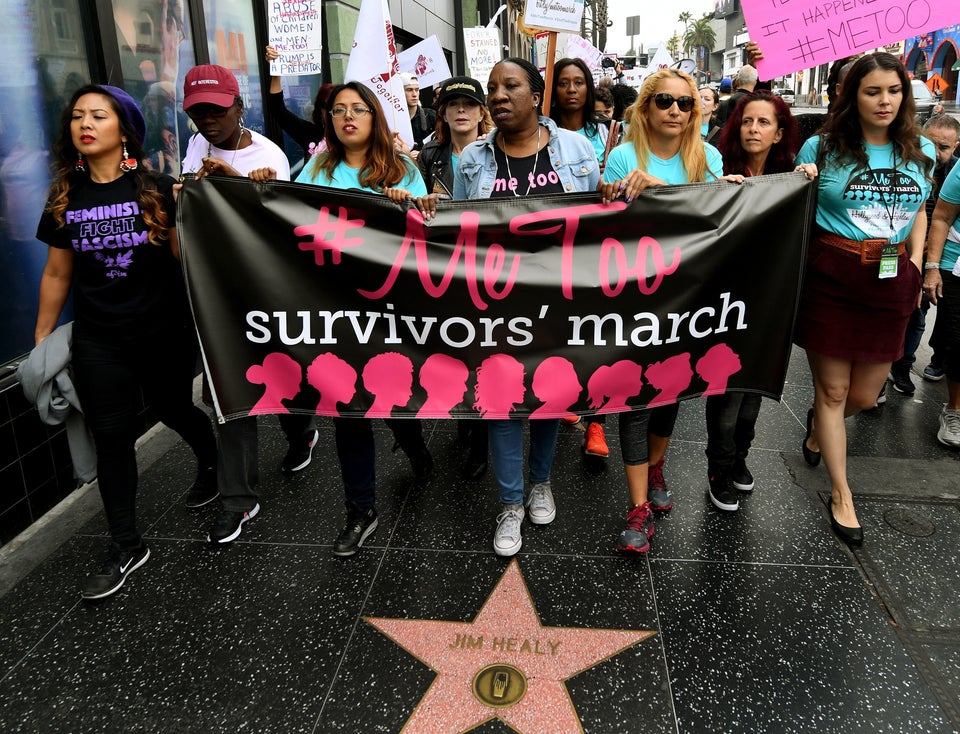 Hollywood #MeToo March
Popular in the Community