"I believe in free speech, I believe that everyone's entitled to their own opinion," said Seagal, speaking live from Moscow.
"But I don't agree that they should hold the United States of America or the world hostage by taking a venue where people are tuning in to watch a football game and imposing their political views," he added.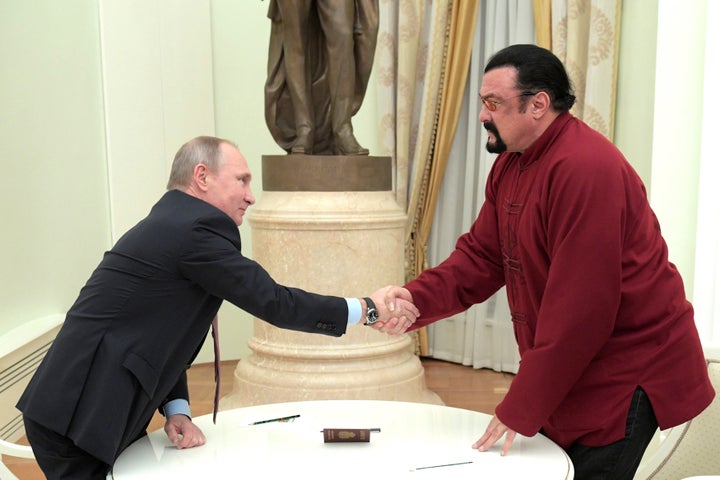 Seagal also said he respected the American flag and has risked his life "countless times" for it. But he said he didn't "understand or agree" with the protests, which he called "an outrage."
"For anyone to think that (Russian President) Vladimir Putin had anything to do with fixing the elections, or even that the Russians have that kind of technology, is stupid," he said.
Check out the clip above, and the full interview below:
Popular in the Community