Steven Showers of Ventura, Calif. was arrested this week, following a longstanding dispute over a 14-foot-tall, neon anti-Mitt Romney sign in his front yard.
The massive display has been irking members of the community since Showers, a self-described Christian Republican, put it up last August. It includes a call to "save the GOP" by exposing "Romney's racist heart," and advertises a website that claims that "Mormonism = Racism." According to a 2012 report in the Los Angeles Times, it cost Showers $2,000 to have the sign custom-made and hoisted with a crane onto a plywood structure on his lawn.
Complaints eventually led to a prolonged legal battle, which appeared to come to a head last month when a jury convicted Showers of eight misdemeanor counts of having unlawful signs, illegal electrical connections and other code violations, according to the Associated Press. Showers had until last week to pull the plug on the sign, or face up to 45 days in jail. He didn't, and on Monday he was taken into custody.
A judge offered Showers quick release, according to Ventura County Superior Court records, saying that he could return home under the condition that he shut off the entire array of lights and remove the offending sign array within 72 hours. Showers rejected the offer, and bail was set at $5,000.
Showers has maintained that the display is protected by the First Amendment. His next court date is scheduled for July 15.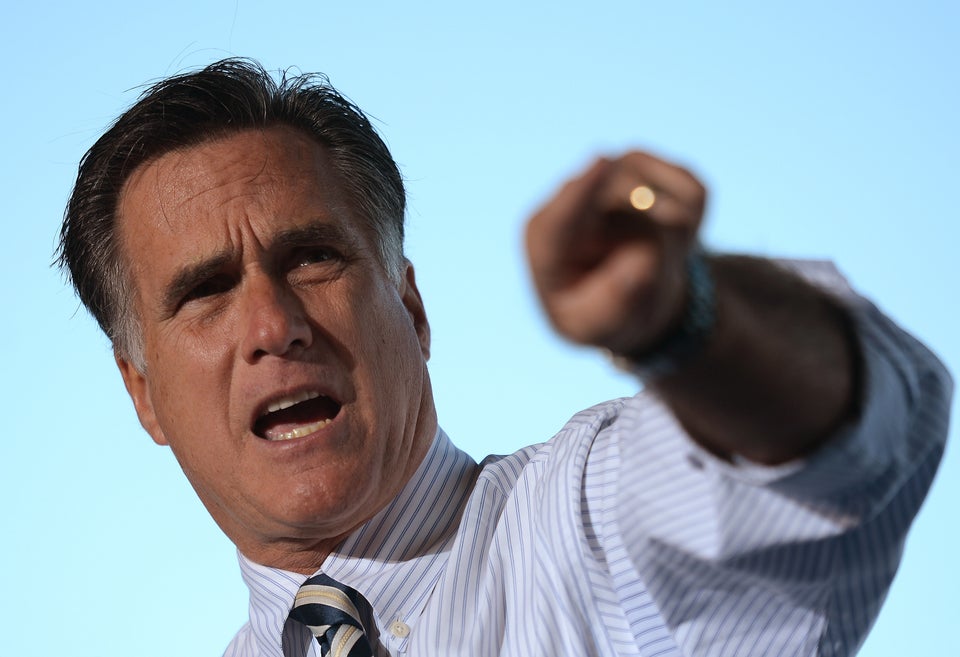 Mitt Romney Pointing Fingers