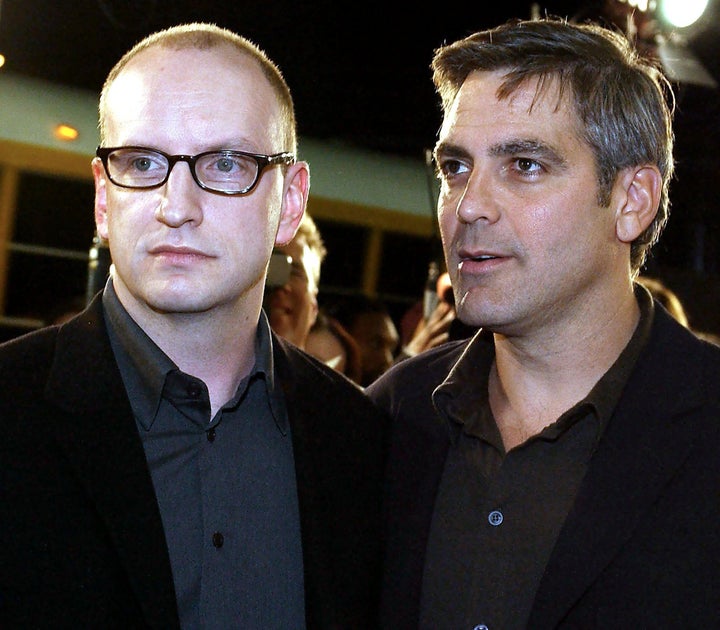 What does an Academy Award-winning director do next? Apparently, go be a painter.
Matt Damon told The Los Angeles Times that his long time collaborator, acclaimed director Steven Soderbergh, really was telling the truth when he told Esquire in 2008 that he planned to retire at age 51. Soderbergh is now 48-years old.
"He wants to paint and he says he's still young enough to have another career," Damon explains. "He's kind of exhausted with everything that interested him in terms of form. He's not interested in telling stories. Cinema interested him in terms of form and that's it. He says, 'If I see another over-the-shoulder shot, I'm going to blow my brains out.'"
Damon laid out the timetable.
"After this movie we're doing 'Liberace' next summer with Michael Douglas, and then he might do one more movie after that with George [Clooney], and then after that he's retiring."
"When I turn 51, that'll be 25 years. And that's a lot of time to do one thing. And it'll be, like, 30 movies. And that's enough. I don't want to have that falloff. I want to go out with Abbey Road."
Perhaps he thinks that, by then, he'll have exhausted all of his interests in film; at the time, he was planning on a 3D musical about Cleopatra.
"You want your palate cleansed so you're always fresh. I'm always looking for something that will destroy the thing I just did," he said. "You should be willing to throw it away or annihilate it. I'll destroy my career if it's the last thing I do."
Soderbergh won the Oscar for Best Director for 'Traffic,' and was nominated in the same category in the same category for another film, 'Erin Brockovich.' He rose to prominence with 'Sex, Lies and Videotape,' in 1989, and his biggest commercial hits have been the 'Oceans Eleven' franchise.
For his part, Damon just doesn't understand Soderbergh's reasoning.
"If you're an actor or a writer or someone working in film, it's such a waste. For me, I'm going to spend the next 40 years trying to become a great director and I will never reach what he's reached. And he's walking away from it."
Popular in the Community