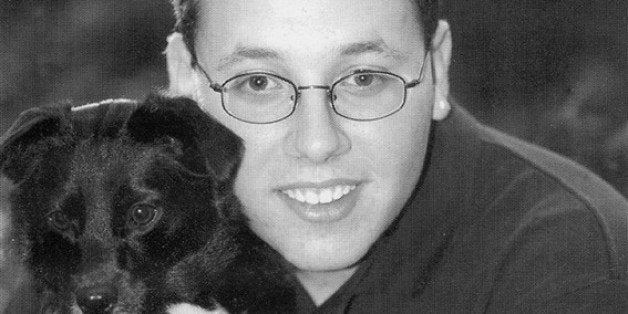 Steven Sotloff knew the dangers associated with covering the civil wars in the Middle East. Still, he was willing to delve deep into war zones to give voice to the otherwise voiceless. It was his passion.
Sotloff was born to Arthur and Shirley Sotloff on May, 11, 1983, in Miami. He spent his formative years in Florida until heading to Kimball Union Academy in Meriden, New Hampshire, for high school, according to the New York Times. There, Sotloff developed a passion for journalism, editing the school paper, The Kimball Union.
In 2002, he began college at the University of Central Florida. He pursued a major in journalism and was a senior staff writer for the Central Florida Future, covering international affairs and politics.
"He writes with incredible passion, about Benghazi and his experiences in Syria and Turkey, while showing an incredible relationship with -- and understanding of -- the people that he met in the countries that he has worked in," Ashley Burns, who worked with Sotloff on the college paper, previously told CNN. "He has seen things I'll never see, and his courage is incredible."
After leaving UCF in 2004, he focused on a life reporting in the Middle East.
"He said it was scary over there; it was dangerous. It wasn't safe to be over there -- he knew it. He kept going back," Sotloff's former UCF roommate Emerson Lotzia Jr. told the Central Florida Future. Adding: "A million people could have told him what he was doing was foolish, it seemed like it to us [as] outsiders looking in, but to him it was what he loved to do and you weren't going to stop him."
Sotloff worked as a freelance reporter in regions like Yemen, Saudi Arabia and Syria, according to CNN. His work appeared in Time magazine, Foreign Policy and the Christian Science Monitor, among others.
"It's the kind of story -- reflecting both the moderating influences in Libyan society and the radical ones, not painting one group as a whole -- that too often goes overlooked or unwritten," Bustle's Chris Tognotti wrote about the Time article.
Sotloff was kidnapped in 2013 while covering the war in Syria. Last month, the Islamic State extremist group ISIS threatened to kill Sotloff in the video of American journalist James Foley's beheading. The group warned his death would come in retaliation for U.S. airstrikes in the region.
"As a mother, I ask your justice to be merciful and not punish my son for matters he has no control over," she said. "I ask you to use your authority to spare his life and to follow the example set by the Prophet Muhammad who protected the People of the Book."
A spokesman for the Sotloff family responded to the news, saying, "The family knows of this horrific tragedy and is grieving privately. There will be no public comment from the family during this difficult time."
The Committee to Protect Journalists responded to Sotloff's death in a statement:
Journalists know that covering war is inherently dangerous and that they could get killed in crossfire. But being butchered in front of camera simply for being a reporter is pure barbarism. We condemn in the strongest terms possible the murder of journalist Steven Sotloff. He, like James Foley, went to Syria to tell a story. They were civilians, not representatives of any government. Their murders are war crimes and those who committed them must be brought to justice swiftly.
Sotloff was 31 years old. He is survived by his parents and younger sister.
Related
Popular in the Community