 Aerosmith frontman Steven Tyler is well-known for being outspoken -- a trait he demonstrated with hilarious regularity on "American Idol" -- so it's no surprise that he has an opinion on the alleged backstage drama between new "Idol" judges Mariah Carey and Nicki Minaj.
In a recent interview with MTV News, Tyler criticized the duo for putting personal feelings ahead of the job. "I know that they've got something going on on the judges' panel, [and] it shouldn't be that, it should be just the opposite: They should have something going on, which is called 'camaraderie,'" he said. "... It needs to be judged by people that [are] honest, true, that have the 'it' factor. Not the 'it' factor because they can fight."
Tyler also expressed doubts that the new judging team would be able to nurture the contestants the way they deserved."You just have to give your opinion ... These kids, they just got out of a car from the Midwest somewhere and they're in New York City, they're scared to death," he told MTV. "If it was Bob Dylan, Nicki Minaj would have had him sent to the cornfield! Whereas, if it was Bob Dylan with us, we would have brought the best of him out, as we did with Phillip Phillips."
Surprisingly, that's an opinion that Carey and husband Nick Cannon seem to share. During a recent visit to HuffPost Live, Cannon admitted, "My wife is the classiest and strongest woman I've ever known ... She's been through a lot worse in her career than some rapper getting loud with her ... I was more disappointed with the way the producers and the network handled the situation. It feels really contrived. Everybody has arguments, everybody gets into situations, and to kind of promote that for ratings, I think that's distasteful."
The new season of "American Idol" premieres on Wednesday, Jan. 16, and Thursday, Jan. 17 at 8 p.m. ET on Fox.
Do you think the Carey/Minaj feud is just a publicity stunt? Weigh in below!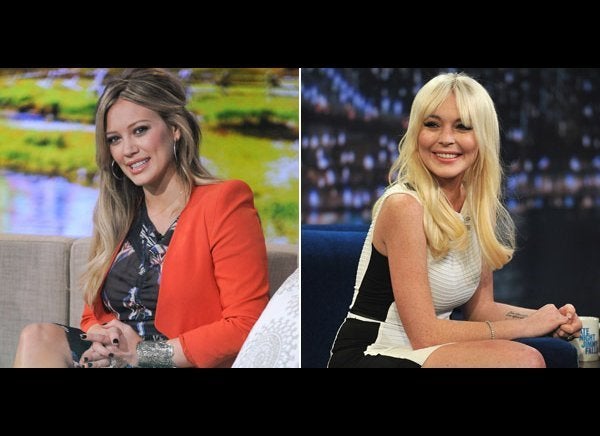 Celebrity Feuds
Related
Popular in the Community