Okay, that one was too easy. Flamboyant Aerosmith frontman Steven Tyler is the inspiration for Andrew Charles, a rock and roll-tinged sportswear collection designed by Andy Hilfiger for Macy's that celebrated its launch last Friday.
Tyler, 63, who posed in the store windows of the Herald Square Macy's in New York with his daughters Chelsea and Mia to promote the new line, says his personal style waxes androgynous.
"I'm androgynous... I've just got more female energy. I like that flowing and nurturing and I'm a songwriter, so I'm into form and fashion and how it all goes together. Always have been, so it's just perfect."
He also cops to raiding his daughter Liv's closet on at least one occasion:
What happened was, I was living at Liv's apartment for a month working on the book two Decembers ago," Tyler explains. "I went through her closet and I found this crazy shirt. Loved it, put it on, wore it for a month. And then I found out the front was supposed to be the back, but who cares! It was Liv's shirt and it looks great."
Steven hasn't shied away from offering his daughter unsolicited beauty tips either: Liv said previously that Steven advised her to wear perfume "on the soles of [my] feet and [my] bellybutton, so it 'becomes part of you.'"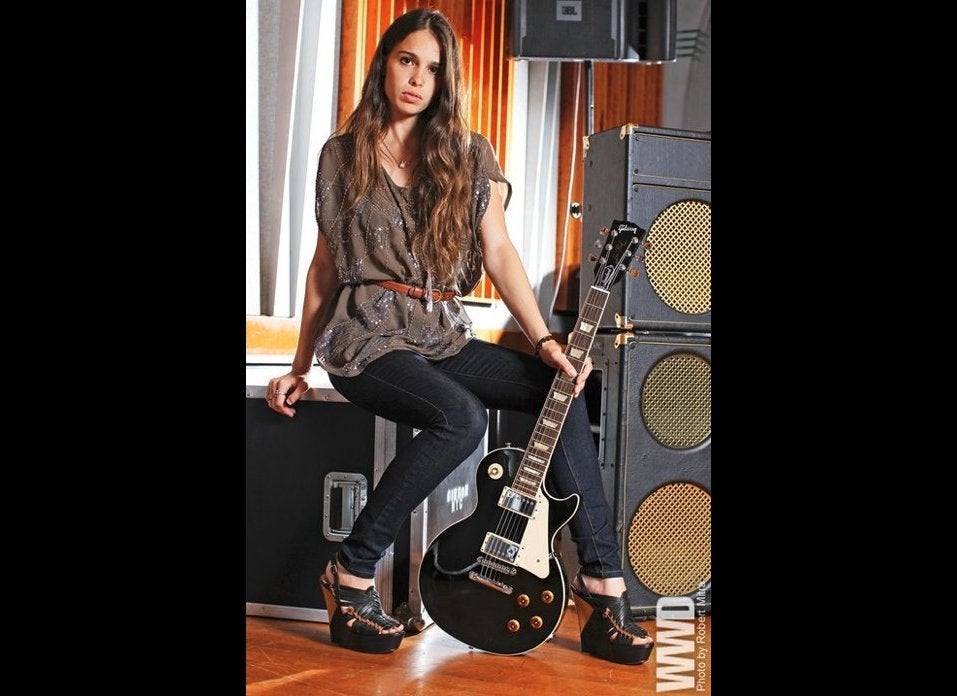 Steven Tyler Clothing Line
Popular in the Community