The only thing we have to say about this photograph of Steven Tyler relaxing in his hotel room at the Copacabana Palace in Rio de Janeiro Thursday, is that the Aerosmith singer appears to be channeling his hit 1987 song, "Dude (Looks Like A Lady)."
Here, we present the lyrics:
Oo, what a funky lady
Oo, she like it, like it, like it, like that.
Oo he was a lady!
Dude, dude, dude, dude looks like a lady
Dude, dude, dude, dude looks like a lady
Dude, dude, dude, dude looks like a lady
Dude, dude, dude, dude looks like a lady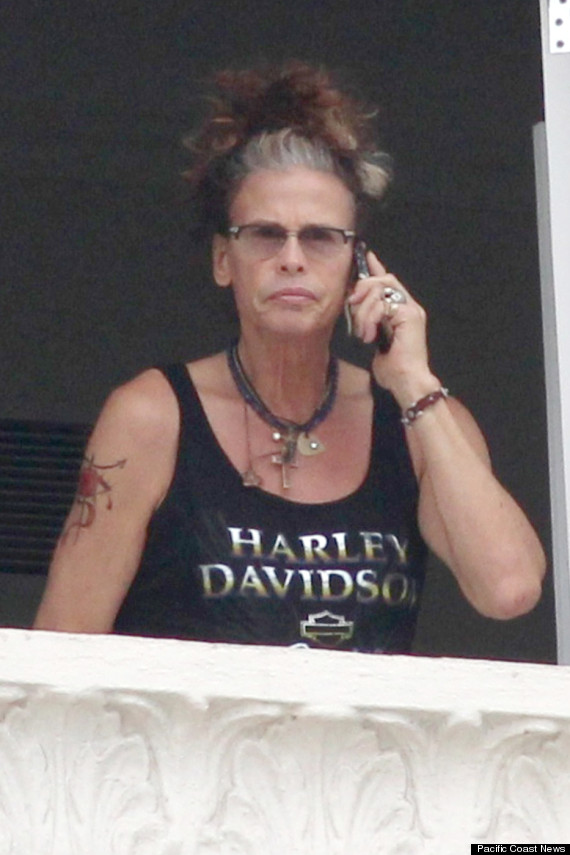 BEFORE YOU GO
PHOTO GALLERY
Celebrity News & Photos