Think back to high school. What would have happened if your principal announced a later start time? Would you have eaten breakfast more often? Caught another half-hour of sleep?
Too bad you're not a teenager now: A wave of schools are pushing their first class time back in response to the landmark 2014 recommendation from the American Academy of Pediatrics that "middle and high schools delay the start of class to 8:30 a.m. or later." As The Huffington Post previously reported, only 17.7 percent of middle and high schools currently follow that recommendation. That's not great, considering that sleep-deprived teens are more likely to suffer from depression, use drugs, get low grades and be overweight.
Schools are waking up, so to speak, to the reality of students' sleep needs in larger numbers, including blocs like the entire Seattle school district.
In one recent example, the principal of a Chicago-area school, Adlai E. Stevenson High School in Lincolnshire, Illinois, announced a wave of reforms to its school day in response to students saying they felt overwhelmed by academic stress. First on his list is changing the start time from 8:05 a.m. to 8:30 a.m. And students won't have to stay any longer in the afternoon to compensate -- they'll just have a shorter school day.
"We had 50-minute class periods, and each class will be three minutes shorter. The trade-off of three minutes was an easy one to say that kids could get more sleep," Principal Troy Gobble told HuffPost. Stevenson is highly ranked nationwide based on its students' AP scores and standardized test performance.
Gobble cited the AAP recommendation in a video that was released last October to explain the school's reasoning for the later start:
The later start time will go into effect in September, for the 2016-17 school year, alongside other lifestyle changes like rescheduling final exams to before winter break, providing more healthy options in the cafeteria, and restructuring gym class so students can choose a different sport every six weeks.
"All those things need to happen together because student wellness is about what fuel you put in your body, your activity, and your sleep. We're always thinking about how we can help our students be the most successful they can be," Gobble said.
Schools that have experimented with later start times have found the move has paid off. Three years ago, the town of Columbia, Missouri, decided to move back its high schools' start times from 7:45 a.m. to 8:55-9:10 a.m. "Our kids seem to be more awake and more eager to learn," one Columbia principal, Kim Presko, told education news outlet The 74.
In 2008, the Massachusetts boarding school Deerfield Academy pushed its start time from 7:55 a.m. to 8:30 a.m., and the positive effects were noted in a 2014 Deerfield viewbook: Students "earned higher grades; ate more breakfasts, visited the health center far less frequently; and performed better in athletics."
Students don't just need more sleep -- they need to sleep in
Dr. Serge Onyper of St. Lawrence University, who co-authored a recent study on school start times and sleep, said starting the school day later definitely has positive effects on student life, but more sleep is not necessarily one of them.
In his study, he found that delaying school start times to 8:30 a.m. created lasting improvements in behavior and tardiness, but students tended to delay bedtimes and rise times to match the new schedule.
"While we observed an initial increase in sleep time (approximately 20 minutes) after the change, one year after the delay student sleep returned to baseline amounts," Onyper said in an email.
Still, a delayed schedule could be a good thing in itself because it aligns more closely with teens' circadian rhythms. In adolescence, teenagers' natural sleep cycle dramatically shifts about two hours -- called "sleep phase delay" -- so they sleep and wake much later. Usually, and unfortunately, this dovetails with high school, when teens are forced to wake up earlier than ever. Even small changes can help bring student and school schedules into closer alignment.
If other districts want to make similar changes to their school day, Pamela Thacher, the other co-author of the start time study, told HuffPost that they should take account of their students' individual needs. "Districts are each extremely different from each other, like fingerprints almost -- and changes might be seen at one district after a 25-minute delay, but not a different district," she said. She cited another study, from Brown University in 2014, in which a 25-minute delay did lead to more sleep for the students involved.
Basically, schools should take steps to ensure that their policy translates directly to more sleep for the students. "When longer sleep occurs, other improvements follow readily," Thacher said.
As for Stevenson High School's plan, are there any downsides?
"Our seniors are pretty upset," Gobbles said. "They're going to miss out on these positive changes."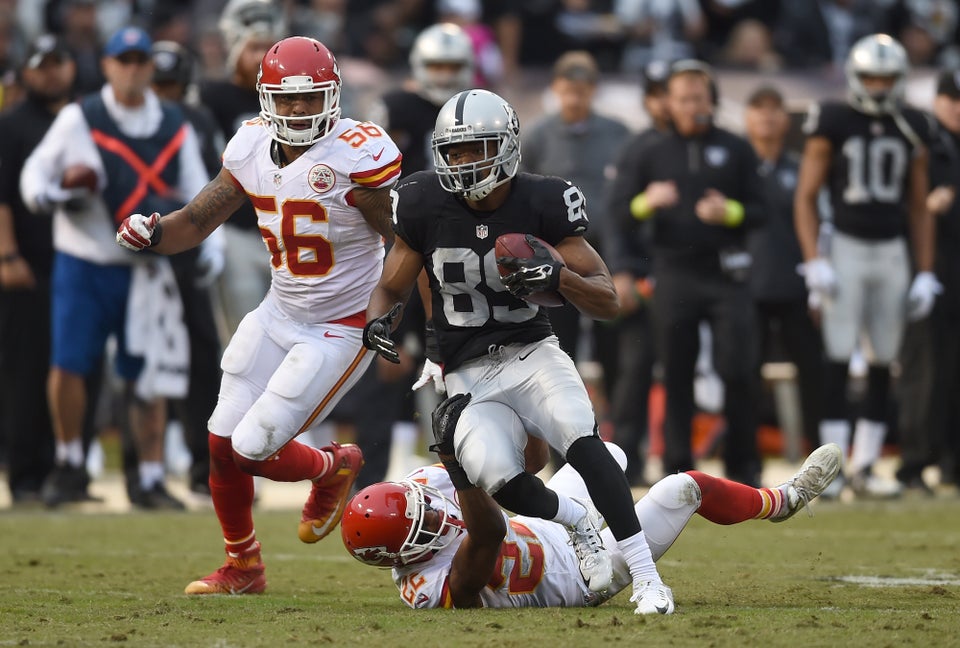 Amari Cooper Credits Sleep As Crucial Factor To Stellar Rookie Season
Related