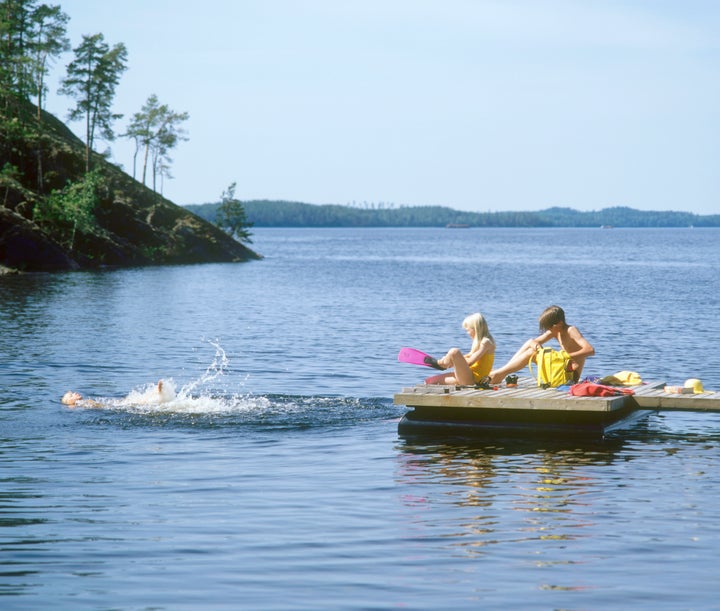 Imagine not knowing the night sky, or never enjoying a hiking trail, or appreciating that the food you eat is the result of someone's hard work. Imagine growing up in the concrete confines of a city without the chance to see and understand nature and your place in it -- without feeling like you belong.

My friend Steven Kessner has been there. He grew up in a three-room apartment in the Bronx. His father drove a cab. He didn't know there was another world until one day a random passenger, a college recruiter, talked to his dad about scholarships to Dartmouth. Steve was accepted and his eyes opened to opportunities he never knew existed.

Today, the successful real estate developer is working to open other children's eyes, to make them aware of their own worth and help them achieve their dreams.

"I've wanted to pay it forward and help other bright children from underserved communities break out and meet their potential," he says. "When I founded Horizon Farms, I immediately knew that this was the place to plant the seeds of my dream and build a camp for kids who just need a bit of compassion, opportunity and fresh air."

Launched in 2010, Steve's Camp at Horizon Farms is a non-profit dedicated to providing a unique summer camp experience for New York City youth. It gives 9th and 10th grade children facing poverty, gang violence and a dearth of support services the chance to spend two weeks on beautiful working farm in Livingston Manor, 100 miles northwest of the city. Generous contributions have allowed their time at Steve's Camp to be 100-percent funded by scholarships.

At Steve's Camp, the kids live and interact in an atmosphere of teamwork and support. They write journals, participate in dialogue groups, feed sheep and clear trails, navigate the ropes course, swim, exercise, play games, cook and build their confidence and interpersonal skills.

For many, it is a first chance to feel accepted and at ease.

"When I first arrived at camp, it was hard to trust anyone," said one camper. "The programming, dialogue groups and cabin time helped me to be able to talk about myself. That helped me to learn to trust others and I like that."

"It's difficult to put into words how exciting it was to see these kids enjoying the fresh food, environment and each other's company," Kessner says. "They were lit up with excitement and motivation. Hearing their stories, plans for the future, and brightness of their voices was my reason for building this camp."

Launching with under 100 kids in 2011, this year Steve's Camp will host 120 children and plans to expand within five years to 400 attendees each summer. An involved board, of which I am proud to be a member, and generous contributors will make it possible.

Campers are recruited from small and charter high schools in New York City that are using education to lift kids out of poverty, part of the camp's mission to help schools that are already making a difference in young people's lives.

Steve's Camp focuses on helping develop leadership, environmental stewardship, and health and wellness. Ropes courses and other trust activities allow campers to feel a sense of safety and discover the leaders within themselves. They gain a sense of self-worth by challenging themselves with the hard work necessary to maintain a farm. Campers learn the value of locally grown food and the benefits of eating healthy.

Steve's Camp also sponsors follow-up programs for the children to help preserve and grow their experiences, and to pass along to others what they learned.

Steve Kessner hopes the camp will sow seeds that sprout into replicated programs wherever there is a need for children to be lifted from their circumstances and given the opportunity for hope.

"This is a place where you can be yourself," said one camper. "Do things 'cause you feel confident and respected, with openness and support."
Calling all HuffPost superfans!
Sign up for membership to become a founding member and help shape HuffPost's next chapter