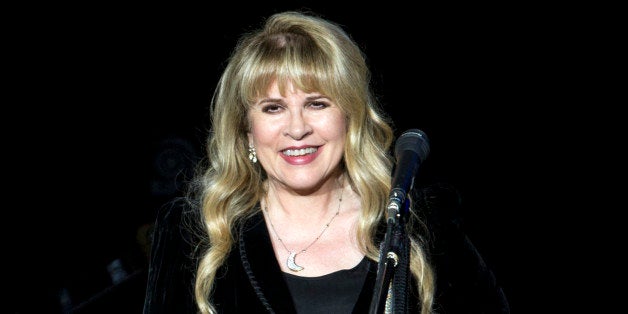 Break out your shawls and beads because Fleetwood Mac's Stevie Nicks will guest star on "American Horror Story: Coven.
Series co-creator Ryan Murphy tweeted the casting news.
Guess who's visiting the Coven? The legendary Stevie Nicks!

— Ryan Murphy (@MrRPMurphy) November 12, 2013
No further casting details were announced. "American Horror Story: Coven" has been referencing Nicks quite a bit. Lily Rabe's character, Misty Day, talks about Nicks and her witch-y ways in the video below.
"Well, I'm pretty obsessed with her, too. It's been delicious. It's not that Misty just wants to look like Stevie or listen to her music. She's quite isolated and lonely, and she has this love affair with Stevie," Rabe said. "Stevie is her idol and the lyrics are her mantras that she lives by. She's looking for someone to help her understand why she is the way she is, so in that way her soul is nourished by Stevie. It's not a superficial obsession, it's a deep love. And yes, you will see some shawls."
"American Horror Story: Coven" airs Wednesdays, 10 p.m. EST on FX.
Related
Popular in the Community