In early 1975, when Stevie Nicks joined Fleetwood Mac, she was more into music than drugs. But by 1977, going into the making of Fleetwood Mac's "Rumors" album, Nicks had gone from being aware of cocaine to buying and using it regularly. In a new episode of "Oprah's Master Class," airing on Sunday, March 24, at 10 p.m. ET on OWN, the singer opens up about her drug addiction, how it led to a reckless affair with bandmate Mick Fleetwood and what years of cocaine use did to her body.
In this clip from the episode, Nicks looks back on her cocaine use, saying, "I can remember thinking to myself at that point, 'Wow. Who knew four years ago that I would even be a part of anything that was this stupid?'"
Part of that stupidity, Nicks says, was spending so much money on cocaine. "Two weeks' worth of cocaine could have paid our rent for six months," she observes. Perhaps even worse than spending money so wildly was how the dangerous drug changed Nicks and the people around her.
"It turned people into nutcases," she says in the clip. "Mick and I never would have had an affair had we not had a party and all been completely drunk, messed up and coked out. [We] ended up being the last two people at the party. So guess what? It's not hard to figure out what happened -- and what happened wasn't a good thing. It was doomed. It was a doomed thing, caused a lot of pain for everybody, led to nothing. I'm like, 'Gee, could you have just laid off the brandy and the coke and the pot for two days?'"
It was an unattractive side of Nicks' that she now recognizes, even though she (and many others) thought she looked beautiful at the time. "You didn't look beautiful," Nicks says now to her younger self. "You looked high. And unattractive. So unattractive."
In the clip, Nicks reveals how a plastic surgeon's harsh words to her after a visit in 1986 -- "Your last hit of coke could be your last hit of anything. This hole in your nose… could kill you" -- helped drive her to rehab. She also shares her advice for those who might be struggling with addiction today.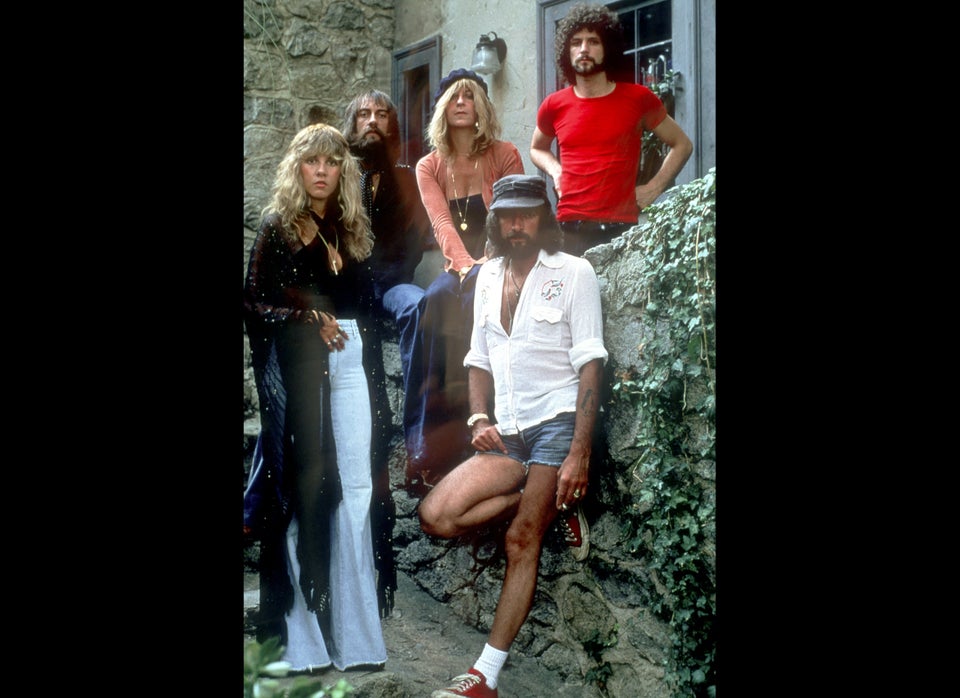 Stevie Nicks Style
Before You Go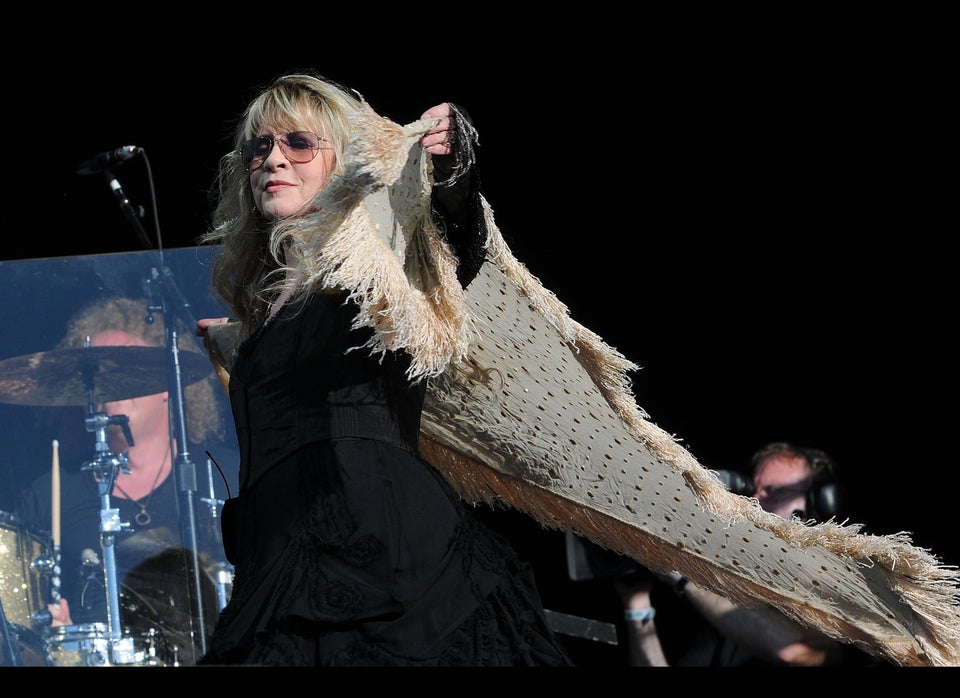 Stevie Nicks' Iconic Style
Popular in the Community